SEX-GATE: DOSSIER ACCUSES POLITICIANS, MANY MYSTERIES AROUND EPSTEIN DEATH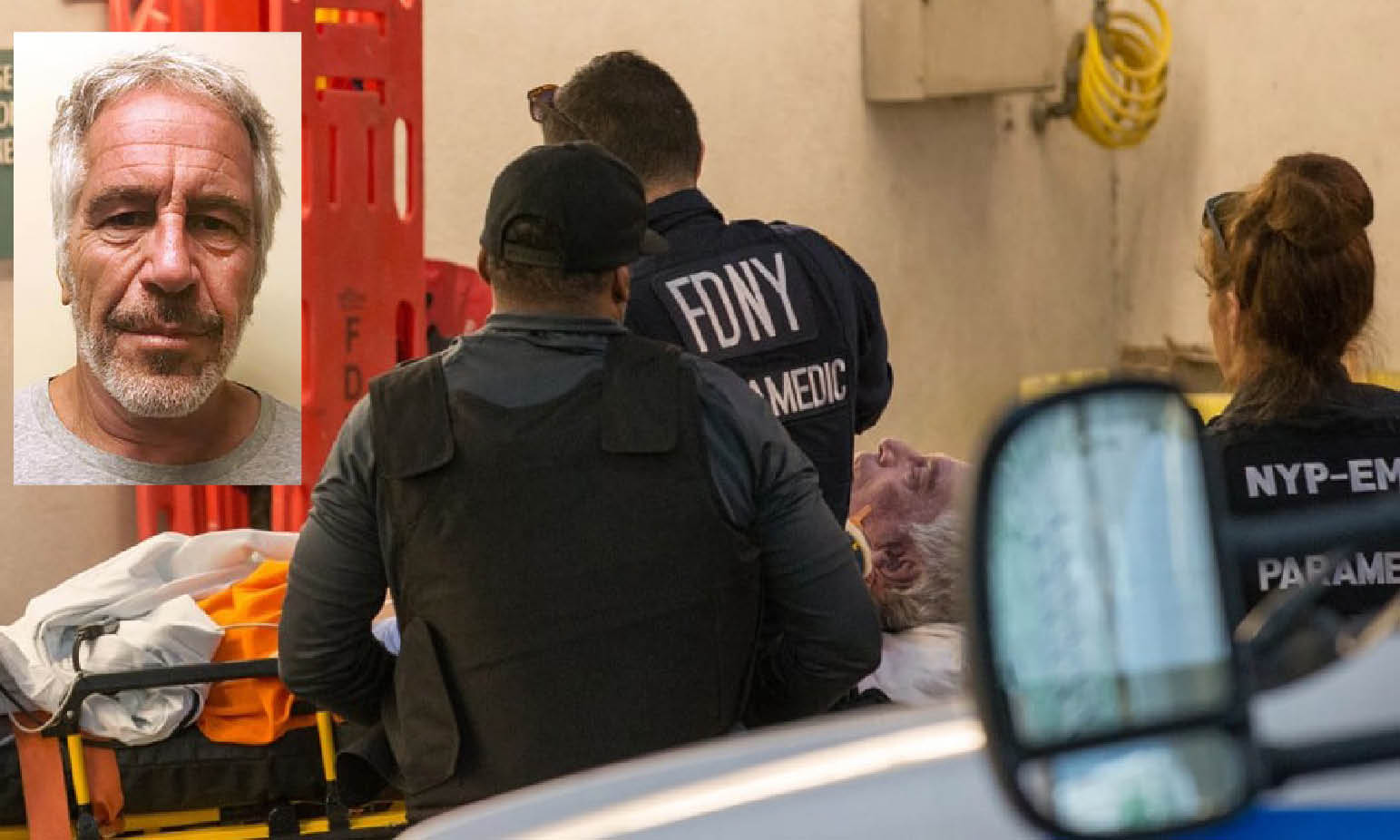 ACCORDING TO THE AUTOPSY IS SUICIDE
BUT THE FINANCIER'S LAWIERS ANNOUNCE
OTHER INVESTIGATIONS ASKING PRISON'S VIDEO
In the lawsuit against "madam" Maxwell




about underage minor abused




the Trump and Clinton friendship




and the vip in the sexual slaves circle
___di Fabio Giuseppe Carlo Carisio ___
UPDATE 12 AM – AUGUST SUNDAY 18th
The forensic doctor at the Manhattan hospital who performed an autopsy on the body of billionaire Jeffrey Epstein confirmed the detainee's suicide in a maximum-surveillance cell of the Metropolitan Correctional Center but this is not enough for the financier's lawyers. According to the pathologist, the 66-year-old accused of sex trafficking of underage girls, made a noose with the sheets and hanged himself from the bunk bed. The tear caused the fracture of some bones in the neck including the hyoid just above the Adam's apple.
Precisely this treaty had led the conspiracy supporters to believe that Epstein had been killed with a throat karate typical of a military assassination technique such as that of the Mossad, the Israeli secret service believed to be close to his former partner Guislaime Maxwell.
"No one should die in prison. We are not satisfied with the findings of the coroner" the lawyers of the deceased stated, announcing "independent and complete investigations" and legal actions to obtain access to "video cardinal" from the prison" if they exist as they should ". Unfortunately, as leaked in the New York media a few hours after the death of the wealthy arrested (already convicted of pedophilia in 2008), the cameras of the cell would have had a breakdown on the morning of Saturday 10 August when the prisoner was found dead.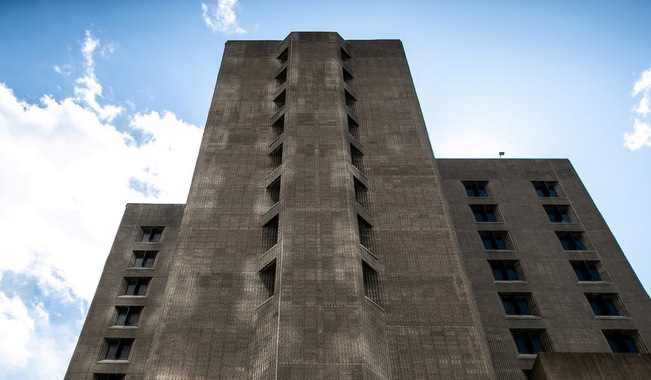 The death fueled suspicions that he was murdered on commission by some of his famous friends for fear of his testimony, as it could have confirmed the complaints of some of the victims about the prostitution ring, which appeared in the media just the day before, in which international VIPs would be involved.
It also aroused bewilderment that Epstein was left unattended after a previous attempt to take his own life. This too is one of the mysteries of his death. In fact, it emerged from the journalistic investigations that the two guards assigned to the surveillance of the Metropolitan Correctional maximum security arm, who were supposed to do cell checks every 30 minutes as per regulation, fell asleep at the end of a week of overtime, and would falsified reports to justify their negligence. They were therefore placed under disciplinary investigation to ascertain their behavior.
The New York Times recently reported that Epstein had payed money into the counts of prisoners commission, trying to get the favor of other prisoners. The alleged displacement of the billionaire's cellmate, who was transferred a few days before his death, is also mysterious. But even more, the visit cited by Forbes magazine according to which the 66-year-old detainee would have spent several hours with a woman, may be a lawyer, in the room reserved for talking between prisoners and their lawyers. From the Forbes report it appears that this would have happened the day after the arrested man has attempted the first suicide and would have aroused suspicions because the alleged lawyer had no documentation with him and has appeared dressed in a casual way as for a "Sunday brunch".
UPDATE 12 AM – AUGUST SUNDAY 11th
Mysterious. Mysterious death, Jeffrey Epstein, the financier caught up in a sex scandal and accused of abuse, exploitation of female prostitution and child trafficking, would have committed suicide in prison. The conditional is a must because the surveillance cameras inside the high security cells due to an unfortunate coincidence were malfunctioning and they did not resume the moment when the man would have hanged himself.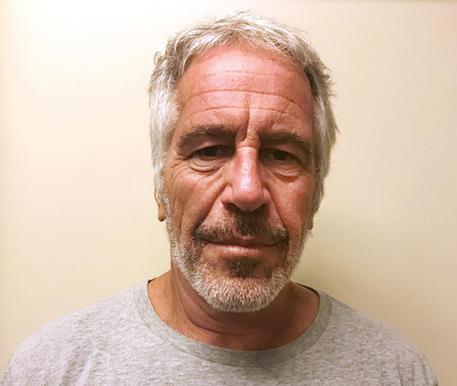 Epstein would have been found dead in his cell in the Manhattan jail where he was imprisoned awaiting trial, the Metropolitan Correctional center where El Chapo is also held. The discovery took place around 7.30 am on Saturday. The financier had already been placed under surveillance after he had been found on the floor of the cell in a state of semi-conscience with blatant neck injuries.
In the last few hours, court papers had been circulated describing the illegal activities in which Epstein had been involved, with many gory and embarrassing details about the financier's sexual habits. The connections of the arrested with many politicians and powerful businessmen of the whole world make his mysterious death very suspect.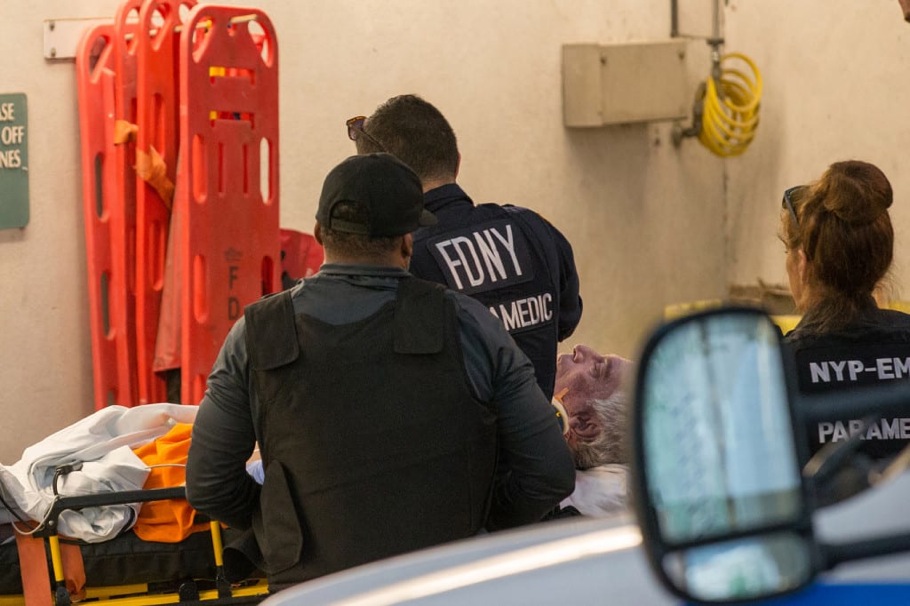 Many conspiracy theories are beginning to emerge in the US and around the world. Among the most interesting is that of the former CIA agent Robert David Steele who on Veterans Today hypothesizes a simulation of death to ensure the release of the millionaire, already convicted of sexual crimes with minors and at the risk of a sentence of 45 years for the new case of prostitution around its Boeing 787 renamed Lolita Express. According to the former 007 of the Central Intelligence Agency Epstein would have already flown to Israel where his partner and alleged accomplice Ghislaime Maxwell has many connections thanks the relationships of his father Robert with the Mossad, israeli secret service.
According to intelligence expert Gordon Duff, former Marines and senior editor of Veterans Today, there is a further hypothesis: that of a murder to plug the mouth of a man capable of blackmailing important members of the White House like Bill Richardson in the past , former governor of New Mexico, iron clintonian and friend of Barack Obama, recently caught in the eye of the storm because of suspicions concerning a trade in nuclear weapons. In recent days the Richardson name had come out in the Giuffrè case.
UPDATE 8 PM – SATURDAY AUGUST 10
«I consider the reports of Epstein being dead to be false. I believe he is on his way to Israel in an accommodation reached between President Trump and his enemies at CIA, FBI, and within the Government of Israel whose Mossad operation this was. People on suicide watch with a prior suicide attempt simply do not die unless a very high price has been paid for their death OR — more likely — this is the agreed upon exit strategy». With those words start the report of ther former CIA agent officer Robert Davide Stelle on his Osint page. His Previous Report Setting This False Story Up:
2019/07/25 Epstein On Way to Israel? UPDATE 35 to the Second Greatest Story Ever Told
LAST ARTICLE, SATURDAY AUGUST 10 – 12 A.M.
«There were times when I was physically abused to the point that I remember fearfully thinking that I didn't know whether I was going to survive». This deposition was released by Virginia Roberts Giuffre, the sex-slave that accused Jeffrey Epstein, the american billionair now in jail for a charging of international sex trafficking.
That terrible phrase emerged on friday in thousands of court documents ordered unsealed by the US Court of Appeals for the Second Circuit. Those are a part of an ongoing lawsuit filed by Giuffre against the businessman's ex-girlfriend and so-called "madam," Ghislaine Maxwell. Giuffre alleges Epstein and Maxwell forced her into sex, and trafficked her to other wealthy and powerful men.
In a deposition included in the unsealed records, Giuffre said she was ordered by Epstein and Maxwell to give erotic massages and have sex with men, ranging from Prince Andrew, billionaire investor Glenn Dubin – whose wife claimed to be "100% comfortable" with having Epstein around her children – and former New Mexico Governor Bill Richardson, who has admitted to meeting with Epstein on his Zorro Ranch once in 2002, but denies Giuffre's charge.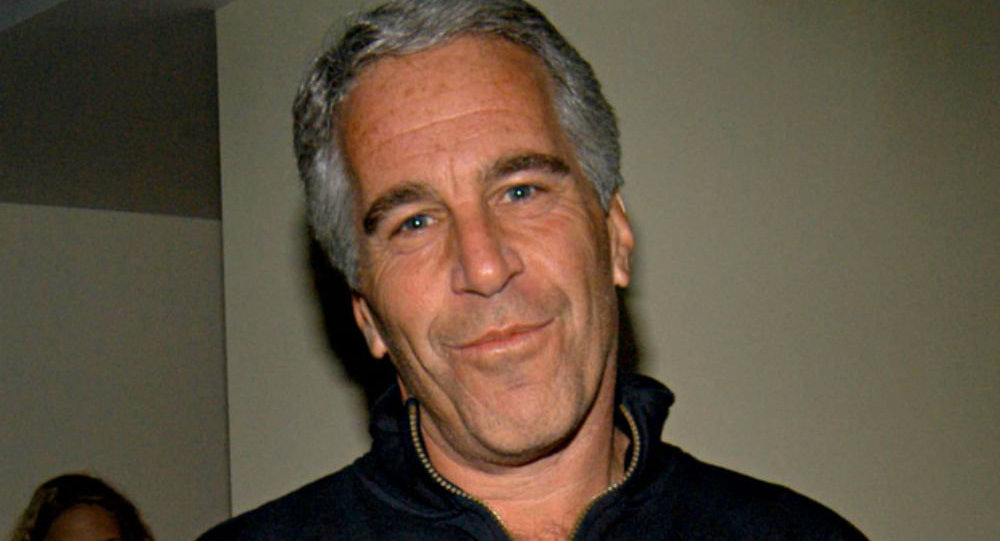 Giuffre first sued Maxwell in 2015 for her role in Epstein's sex ring, and later filed a second defamation suit after Maxwell accused her of lying. The records released Friday have been under seal as part of that case, for which Maxwell failed to obtain a summary dismissal in 2017. The unsealed documents also included photographs, including nude snapshots of prepubescent girls. Giuffre said she was made to watch as Epstein and Maxwell indulged in "illegal sexual acts with dozens of underage girls." A sexual-ring similar to the italian's one.
BAMBINI RAPITI DALLA LEGGE: NELLE MANI DELL'ORCO A SOLI 3 ANNI
According to the media The Guardian, Forbes, Ap, Russia Today and Sputnik International further furthermore emerges the financier's connections to current and former US presidents. While the documents reveal that both President Donald Trump and former President Bill Clinton had dealings with Epstein – whether on his private jet or on one of his luxurious properties – Giuffre noted in the deposition that Clinton had no involvement in the sex-trafficking ring, and that Trump "didn't partake in any sex" with underage girls.
THE ACCUSATIONS AGAINST THE UK PRINCE
But the heavy accusation are against the Prince Andrew, Duke of York and eighth in line to the British throne. Virginia Roberts alleged that she was 17 when she was forced to have sex with Prince Andrew.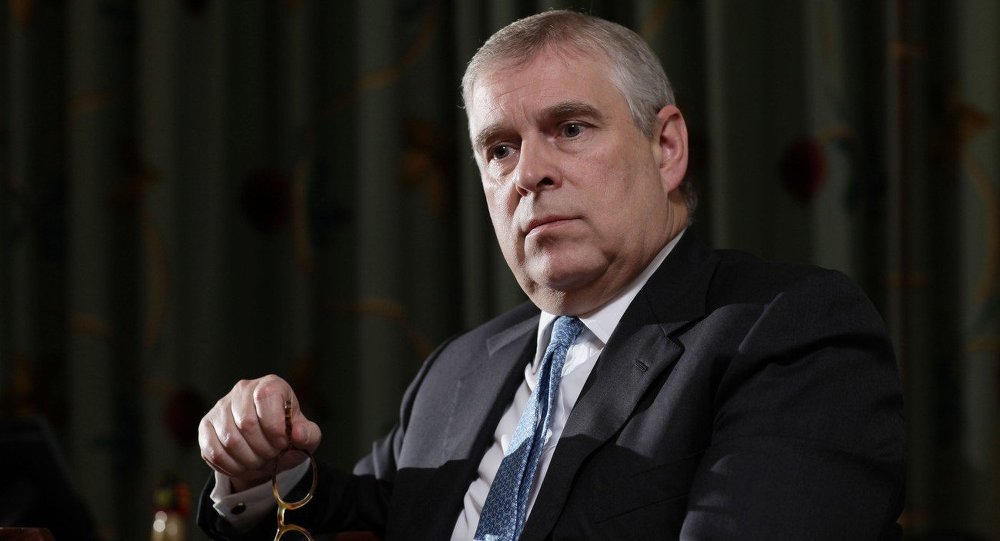 «Buckingham Palace has repeatedly denied Giuffre's allegations. In a highly unusual statement issued in 2015, Buckingham Palace said "any suggestion of impropriety with underage minors is categorically untrue" and explicitly denied Prince Andrew ever had sexual contact with Giuffre – report The Guardian "It is emphatically denied that the Duke of York had any form of sexual contact or relationship with [Giuffre]. The allegations made are false and without any foundation," the royal household later added».
The document also contains a photo which, Guiffre's attorneys say, shows Andrew "with his hand around Ms Giuffre's bare waist while she was a minor child, while posing with [Maxwell], inside [Maxwell's] house in London." The lawyers said in the papers: "This particular photograph corroborates Ms Giuffre's claims, and there is no other reasonable explanation why an American child should be in the company of adults not her kin, in the London house owned by the girlfriend of a now convicted sex offender."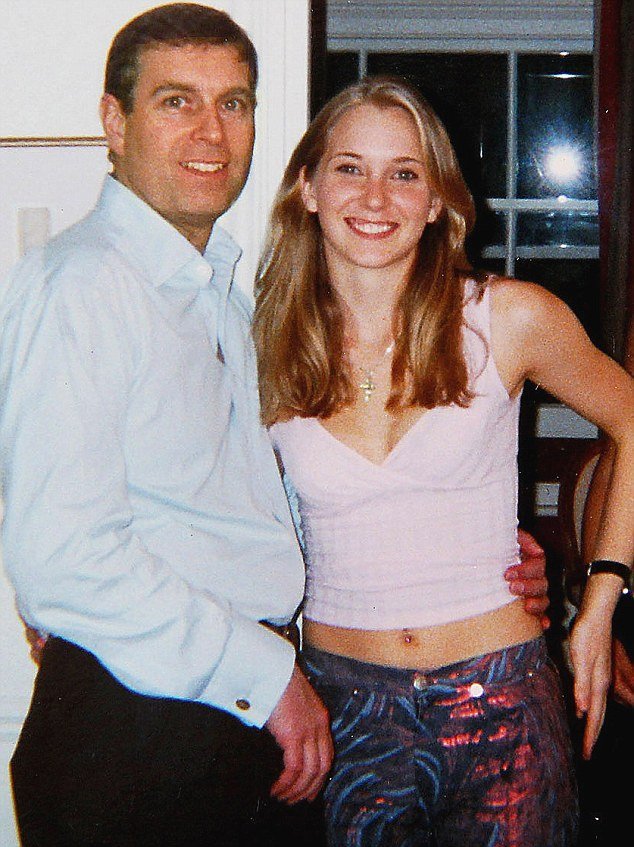 Maxwell's lawyer did not respond to three requests for comment by The Guardian. Giuffre's attorneys did not comment. Epstein's lawyers did not respond to requests for comment.
As report The Guardian there's also a deposition testimony: «Ms (Johanna) Sjoberg also testified about sexual acts that occurred with her, Prince Andrew, and Ms Giuffre, when she and [Maxwell] were staying at Epstein's Manhattan mansion» Giuffre's lawyers said in the document, which was filed in January 2017.
Sjoberg testified, per court documents: "I just remember someone suggesting a photo, and they told us to go get on the couch. And so Andrew and Virginia sat on the couch, and they put the puppet, the puppet on her lap. And so then I sat on Andrew's lap, and I believe on my own volition, and they took the puppet's hands and put it on Virginia's breast, and so Andrew put his on mine."
Giuffre's lawyers said: "Ms Sjoberg's testimony corroborates Ms Giuffre's account of how defendant recruited her (and others) under a ruse of a legitimate job in order to bring them into the household to have sex with Epstein." Virginia Roberts, now 31yo, has alleged that Epstein began sexually abusing her when she was 16.
A FLORIDA INQUIRY ABOUT EPSTEIN'S REALESE ON 2007
The southern district of New York, which is prosecuting Epstein for alleged sex trafficking, said: "We're not a party to this litigation so we can't comment." Epstein, who has been jailed since his arrest, has pleaded not guilty in the case.
Governor Ron DeSantis has ordered Florida to take over a criminal probe into the terms of millionaire sex offender Jeffrey Epstein's slap-on-the-wrist plea deal and work-release sentence in 2007. The Florida Department of Law Enforcement will conduct a "preliminary inquiry into misconduct and allegations that go beyond the reported concerns with Jeffrey Epstein's work release," DeSantis wrote in a letter to the department few days ago, also tasking them with taking over the criminal probe into that work release.
Explaining that Palm Beach County law enforcement had handled the original investigation and fresh eyes were needed, DeSantis also assigned State Attorney Bruce Colton, whose Nineteenth Circuit does not include Epstein's Palm Beach home, to the case.
The inquiry will attempt to answer questions about how Epstein was able to get away with sexually abusing what the FBI at the time claimed were at least 36 teenage girls and walk away with nothing more than a 13-month sentence that allowed him to leave the jail during the day. He was even allowed to fly his private plane to New York, Boston, and his private island without having to tell his probation officers what he was doing or who he was meeting, according to the Palm Beach Post.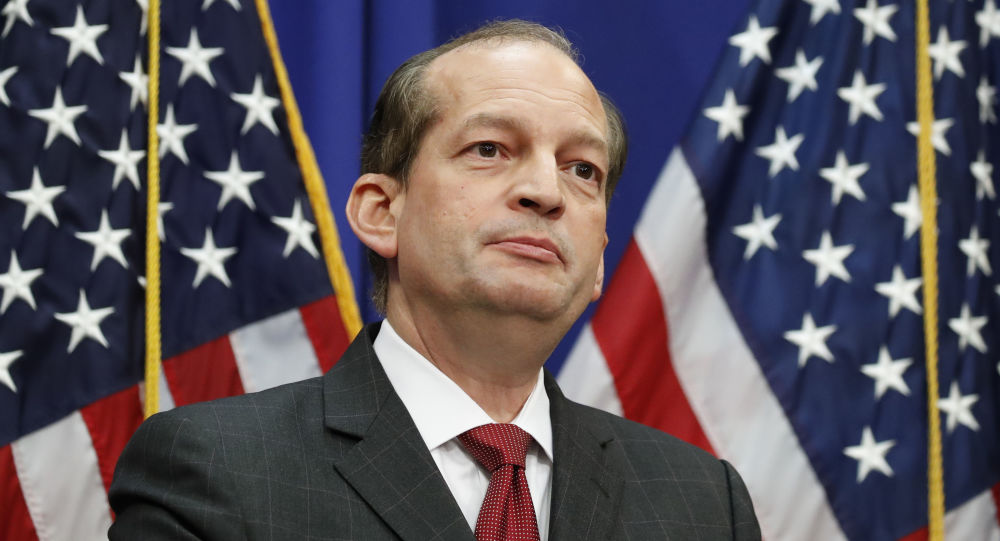 Epstein served 13 months in jail only. US Labour Secretary Alexander Acosta, former Us Attorney for Southern Florida, resigned after the billionaire arrested. Criticism of Acosta began in late 2018, when the Miami Herald published a groundbreaking investigation on the Epstein pedophilia affair in which it accused the official of treating Epstein leniently in 2008 in the plea deal agreement which allowed the billionaire to serve just a year in prison and another year under house arrest despite FBI allegations of sexual abuse and trafficking of nearly three dozen young women and girls as young as 12. Acosta was a tight collaborator of presidente Trump that commented the resignations with sadness: «I hate to see this happen," Trump said, adding that Acosta had done a "great" job as labour secretary".
According to the Herald, Acosta, who was serving as US Attorney for Southern Florida at the time, "didn't just buckle under pressure from Epstein's lawyers," but "worked with them to contain the case -even as the FBI was uncovering evidence of a wider sex trafficking operation."
«We knew then US Attorney Alexander Acosta, the man who let Epstein go, a fake jail sentence that allowed him to jet around the world while supposedly behind bars, keeping up his sexual assaults, has told the press that Epstein was Mossad – write Gordon Duff on Veterans Today – That was changed to "intelligence." More than that, we now learn that Epstein's victims were threatened, had paramilitary/IDF types following them, looming over them when they shopped, grilling friends and employers and even using their Tahoe/Denali vehicles with suppressed license plates to run victims off the road. The Epstein story is one of politics and foreign policy with Epstein, backed by the UK's Maxwell/Mossad blackmail ring and Kosher Nostra billionaire Mega "elites," is being choked off even as Epstein himself is relegated, it seems, to a life in prison».
THE INTERNATIONAL BLACKMAIL AGAINST POWERFUL MEN
«The Epstein/Maxwell child trafficking ring that touched three continents began to unravel, the big names of fashion, gambling, finance, distilling, all really moguls of organized crime – added Veterans Today – All that had to do was terrorize "goyim" rape victims who were fed into the New York, Palm Beach and "Fun Island" trafficking machinery, operations that were duplicated in the UK, across Europe out of Belgium and into Saudi Arabia, the UAE and Bahrain. It wasn't just Epstein and Maxwell's fake modeling agency, others were involved as well, still out there recruiting and for some, and we are talking the big name agencies, selling children into sex slavery in Saudi Arabia and the UAE to this day, according to our informants among New York's fashion industry insiders. Epstein and Maxwell were "special," their job was blackmail, not pleasure».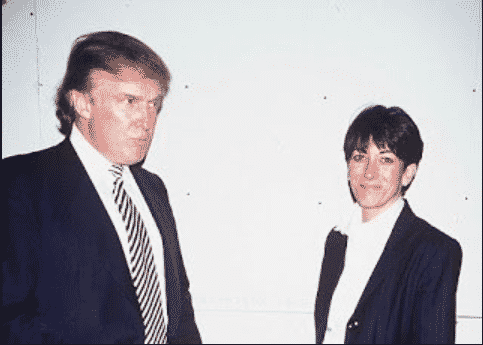 A first confirm arrives today from the court documents in wich there are important depositions of Virginia Giuffre: «Based on my knowledge of Epstein and his organization, as well as discussions with the FBI, it is my belief that federal prosecutors likely possess videotapes and photographic images of me as an underage girl having sex with Epstein and some of his powerful friends» she said.
In a sworn affidavit in a US court, Virginia Roberts said she believes Epstein "maintained videos in some rooms where I had sex with other powerful people" and that "some kind of major cover-up is going on to protect" the billionaire financier, the Independent reported.
Inside that surface also the Epstein's maniacal behavior. Another of his accusers told that he required "three orgasms a day" – that "it was biological, like eating." Another claimed his anatomy was deformed – "egg-shaped," to be exact. Furthermore is believed a transhumanist idelogy supporter.
Epstein bought books pertaining to sadomasochism and sexual slavery, including the titles 'SM 101: A Realistic Introduction,' 'SlaveCraft: Roadmaps for Erotic Servitude' and 'Training with Miss Abernathy: A Workbook for Erotic Slaves and Their Owners.' The manual of luxury "horror show" for sex-slavers.
Fabio Giuseppe Carlo Carisio
© COPYRIGHT GOSPA NEWS
divieto di riproduzione senza autorizzazione
SOURCES
THE GUARDIAN – DOCUMENTS UNSEALED
RUSSIA TODAY – TRUMP AND CLINTON CONNECTION
SPUTNIK INTERNATIONAL – ACCUSATIONS AGAINST THE PRINCE
RUSSIA TODAY – FLORIDA INQUIRY
SPUTNIK INTERNATIONAL – EPSTEIN TRANSHUMANIST
SPUTNIK INTERNATIONAL – ACOSTA RESIGNS
VETERANS TODAY – THE NUDE PHOTOS
(Visited 1.116 times, 1 visits today)