Twenty Cases of Monkeypox Identified by UK Health Security Agency. Predominantly in Gay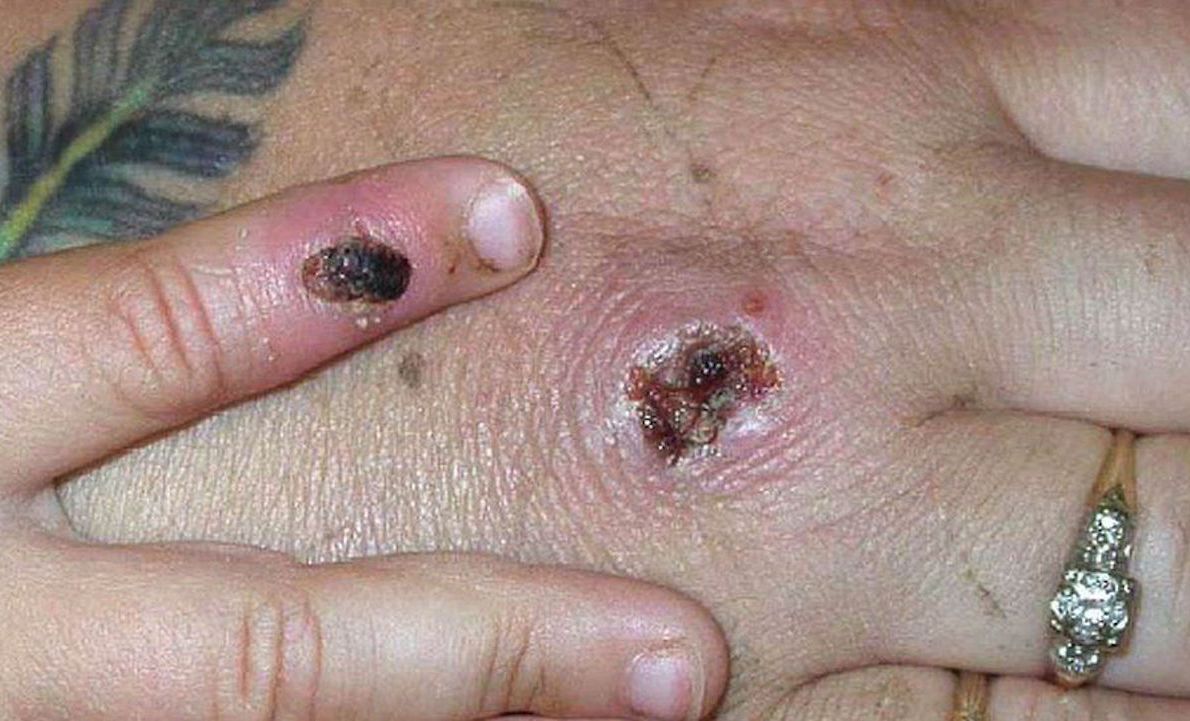 20 cases of monkeypox infection recorded in the United Kingdom by the health authorities of the UK Health Security Agency (UKHSA).
This was announced today by Sajid Javid, Minister of Health of the government of Boris Johnson, reporting 11 new infections in addition to the 9 already confirmed up to yesterday. Javid confirmed that the first contagion of this wave involved a traveler returning from Nigeria and specified that in most cases they are "mild" cases. He also reiterated that the British government has found extra doses of smallpox vaccines, "also effective against monkeypox".
---
MAESTRI INTERNAZIONALI XI SECOLO – Opere d'Arte Contemporanea in Vendita – Best Contemporary Artworks on Sale
---
A first case of monkeypox has been confirmed in France, in the Paris region, Ile-de-France: health authorities have announced it. The affected patient is a 29-year-old man who has not traveled to countries where the virus circulates. From the first suspicion of infection, the patient was examined and is now in isolation at home in the absence of severe symptoms. A health investigation has been opened and the authorities are tracing all of the patient's recent contacts.
The first official case of monkeypox was also recorded in Germany. This was confirmed by the Bundeswehr Institute of Microbiology in Munich, according to Bild. The patient would have experienced skin rashes. This pathology has already been found in several European countries, including in Italy (3 cases).
BREAKING! Monkeypox Virus Escapes, Simian Death Syndrome (SDS) Cases Soar
There are about twenty suspected cases of monkeypox analyzed in Madrid. Monkeypox, the note explains, is a "very rare" disease that generally presents with "fever, myalgia, lymphadenopathy (swollen glands) and a rash on the hands and face, similar to chickenpox". suspected patients evolve "favorably" even if it is necessary to keep them "under observation" for the possibility that someone may need hospitalization, health authorities say.
---
Latest updates on cases of monkeypox identified by the UK Health Security Agency (UKHSA)
by UK Health Security Agency
The UK Health Security Agency (UKHSA) has detected 2 additional cases of monkeypox, one in London and one in the South East of England.
The latest cases bring the total number of monkeypox cases confirmed in England since 6 May to 9, with recent cases predominantly in gay, bisexual or men who have sex with men (MSM).
The 2 latest cases have no travel links to a country where monkeypox is endemic, so it is possible they acquired the infection through community transmission.
The virus spreads through close contact and UKHSA is advising individuals, particularly those who are gay, bisexual or MSM, to be alert to any unusual rashes or lesions on any part of their body, especially their genitalia, and to contact a sexual health service if they have concerns.
WUHAN-GATES – 51. DA SARS-2 BIOARMA CON HIV AL VACCINO ANTI-AIDS. Montagnier Denunciò. Ora Trials su Nuovo Siero Genico di Moderna con Gates & Fauci
Monkeypox has not previously been described as a sexually transmitted infection, though it can be passed on by direct contact during sex. It can also be passed on through other close contact with a person who has monkeypox or contact with clothing or linens used by a person who has monkeypox.
The 2 new cases do not have known connections with previous confirmed cases announced on 16, 14 and 7 May.
UKHSA is working closely with the NHS and other stakeholders to urgently investigate where and how recent confirmed monkeypox cases were acquired, including how they may be linked to each other.
The virus does not usually spread easily between people. The risk to the UK population remains low.
WUHAN-GATES 19 – SARS-2 Bio-Weapon to Vaccinate All against AIDS. Bill Gates supports Vaccines & Gay Pride. Military Tests on HIV-Coronavirus
Anyone with concerns that they could be infected with monkeypox is advised to contact NHS 111 or a sexual health clinic. People should notify clinics ahead of their visit. We can assure them their call or discussion will be treated sensitively and confidentially.
Monkeypox is a viral infection usually associated with travel to West Africa. It is usually a mild self-limiting illness, spread by very close contact with someone with monkeypox and most people recover within a few weeks.
Dr Susan Hopkins, Chief Medical Adviser, UKHSA, said:
«These latest cases, together with reports of cases in countries across Europe, confirms our initial concerns that there could be spread of monkeypox within our communities. UKHSA has quickly identified cases so far and we continue to rapidly investigate the source of these infections and raise awareness among healthcare professionals».
«We are particularly urging men who are gay and bisexual to be aware of any unusual rashes or lesions and to contact a sexual health service without delay if they have concerns. Please contact clinics ahead of your visit».
«We are contacting any identified close contacts of the cases to provide health information and advice. Clinicians should be alert to individuals presenting with rashes without a clear alternative diagnosis and should contact specialist services for advice».
"Vaccines Kill above all Young Males". Chilling Letter by 73 British Doctors Tweeted by Nobel prize M. Lewitt
Symptoms
Initial symptoms of monkeypox include fever, headache, muscle aches, backache, swollen lymph nodes, chills and exhaustion. A rash can develop, often beginning on the face, then spreading to other parts of the body including the genitals.
The rash changes and goes through different stages, and can look like chickenpox or syphilis, before finally forming a scab, which later falls off.
Last updated 18 May 2022 — See all updates
St. Pio' Prophecy on Christians' homelands, NWO Rockefeller's abortion law and Masons war
Catho-Dem Biden: Transgenders' Lover in Masonic Cult. Us President wants Them in Govt, Army and Female's Sports
(Visited 367 times, 1 visits today)