Leonardo DRS CEO: Acquiring Israeli firm RADA part of 'integrated sensing' strategy by Italian Corporation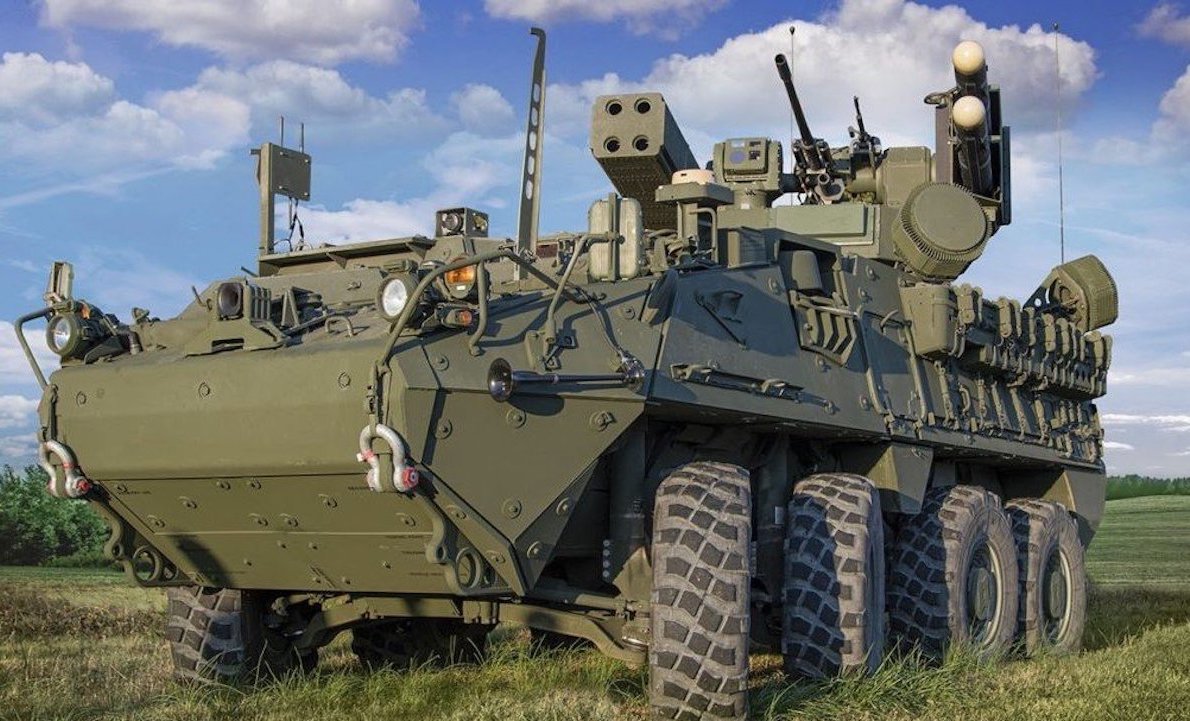 Leonardo DRS and RADA have already collaborated on some projects, such as the Army's Stryker M-SHORAD program (on the cover image)
from Breaking Defense
NB All links to Gospa News articles has been added after by Editorial Staff
WASHINGTON: Leonardo DRS, the American subsidiary of Italian defense giant Leonardo, has announced plans to purchase Israeli firm RADA, with the combined company heading to the NASDAQ stock exchange — and keeping an eye out for further acquisition options, DRS head William Lynn tells Breaking Defense.
Under the agreement, announced this morning, Leonardo DRS will acquire 100% of RADA, with shareholders of the Israeli firm receiving 19.5% equity ownership in the combined company. The deal is expected to close fourth quarter of this year, after which RADA will operate under the Leonardo DRS name.
In Gates' Hands even Italian Military Artificial Intelligence. Leonardo-Microsoft Deal and Dems intrigues through 007 and Pandemic
The deal is part of a broader effort from Leonardo DRS to focus on four key product areas: advanced sensing, network computing, force protection and electric power and propulsion. RADA served as "twofer" in that regard, Lynn said in an interview following the announcement, adding to the force protection and advanced sensing capabilities of the company.
RADA's product line focuses on tactical radars, with equipment ranging from mobile short-range air defense to counter-UAV capabilities. The radar capabilities were the driving factor for the acquisition, as Leonardo DRS does not currently have a radar unit, Lynn said. The goal was to build towards a future world of "integrated sensing," which Lynn describes as sensors being not just interconnected, but taking on a more active role in battlefield operations.
"Radar will be more than a radar. It'll have processing, it'll have electronic warfare capability. All of it is going to start to meld together," Lynn said. "So we think we need to have all of the sensor components inside our" portfolio going forward.
There are already team-ups between the companies on some products, such as RADA-made radars that will be equipped on the DRS solution for the Stryker M-SHORAD vehicle. But there will be almost no overlap in terms of product lines, meaning Lynn does not expect major regulatory pushback from the US. The biggest hurdle remaining is approval from the Israeli Ministry of Defense for the deal, but Lynn also sounded positive on that regard, saying, "We have already been in touch with them, as has RADA, and we are getting very, very positive comments."
Lynn was upfront that the company is in a constant state of looking for future M&A activity and noted that the structure of the deal leaves plenty of DRS stock for future transactions, whether in all-stock deal or to sell off to raise cash. He also noted that the merger allows the company to be publicly traded without requiring an IPO; the company had attempted an IPO in 2021 before drawing back, the result of what Lynn described as particularly difficult conditions in the market.
WEAPONS LOBBY – 4. UK and Italy in the hands of Qatar's Muslim Brotherhood: Rothschild partner and Jihadists' funder
However, he stressed that any further merger activity needs to be strategic. "You have to do M&A with what's for sale," he said, and that it has to fit into the four core areas of focus. Asked whether electric power, the smallest of the four core segments, would be an M&A priority, Lynn said, "I wouldn't say we're preferentially looking for any of the four. We're focused on our core markets, how do we strengthen those four core markets and be able to move upscale."
Similarly, he said the company wouldn't be looking specifically at other Israeli firms, despite the acquisition of RADA. "That isn't a reason we did it, it's not the first step in buying more Israeli companies… if there were another Israeli company, we'd look at it, but we're not preferentially looking at Israel," he said.
In the announcement, Lynn was quoted as saying that the Ukraine conflict "has underscored the vulnerability of forces to drone attacks and has highlighted the need for modern, capable force protection systems."
Asked to elaborate, Lynn pointed out that every nation is watching the effectiveness of drones against armored vehicles and saying "this could be us" — that is, other armored forces could face the same dangers of Russian armor. As a result, he predicted, SHORAD and anti-UAV capabilities are likely to be on the forefront of Western military investments going forward.
By AARON MEHTA
Originally published on Breaking Defense
---
NB All links to Gospa News articles has been added after by Editorial Staff
WEAPONS LOBBY – 6. Third World War Warnings! UK, Nato, US & Zelensky threaten Russia and China
(Visited 286 times, 1 visits today)