Russia will Destroy US Abrams and German Leopard Tanks if Kiev gets them. Moscow Ambassador in Washington said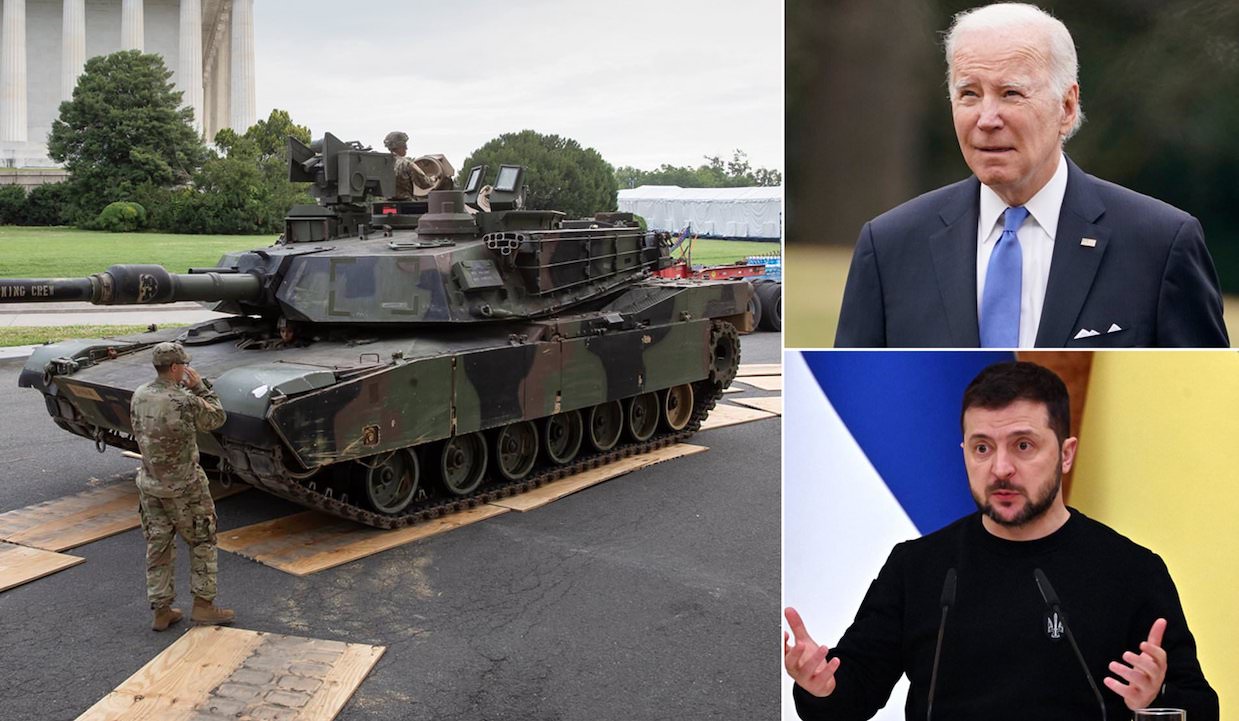 Introduction by Fabio Giuseppe Carlo Carisio
In the end Berlin decided to send the Leopard 2 tanks to Ukraine, after a lot of hesitation and a week of pressure from NATO countries, but only following the agreement signed with the USA which expressed their intention to send more number of M1 Abrams tanks.
This change in military strategy thus partially healed the first "cracks" that appeared within the Atlantic Alliance for Germany's resistance to single-handedly assume responsibility for a massive shipment of tanks in fear of direct reprisals by Russia .
This is another step towards the escalation of the war so feared by Twitter tycoon Elon Musk as by the Patriarch of the Orthodox Church of Moscow who has made apocalyptic predictions about the risk of nuclear war.
All links to Gospa News articles have been added aftermath
---
Russia will destroy Abrams tanks if Kiev gets them — ambassador
by Tass
WASHINGTON, January 25. /TASS/. The Russian armed forces will destroy US-made M1 Abrams tanks and other NATO military equipment if they are supplied to Ukraine, Russian Ambassador to the United States Anatoly Antonov said.
"Throughout the Ukrainian crisis, the administration repeatedly used the technique of publishing information in the media on the eve of significant deliveries of weapons and equipment to the Kiev regime. An analysis of the entire sequence of Washington's actions shows that the Americans are constantly raising the 'bar' of military assistance to their puppet government. This is especially clear when the Russian Armed Forces gain new victories and confidently liberate the territory of Russia from the Nazi threat," the ambassador said, when asked to comment on the planned delivery.
Russian Orthodox Church's Patriarch issues Apocalyptic Warning. Musk against "Relentless Escalation" in Ukraine
"If a decision to transfer to Kiev M1 Abrams is made, American tanks without any doubt will be destroyed as all other samples of NATO military equipment," he continued. "Obviously, Washington is deliberately trying to inflict strategic defeat on us."
In his words, the Washington administration is giving "green light" for using US assistance to attack Crimea and "covers crimes committed by radicals against population of Donbass, Zaporozhye and Kherson regions."
"A growing number of officials and experts in America admit: it is all about U.S. "proxy-war" with our country," Antonov said. He described the possible delivery of tanks to the Kiev government as "another blatant provocation" against Russia.
Ukrainians NeoNazi's Chief Zelensky Armed by Biden for the StarWars: US Patriot vs Russian Missiles Sarmat & Zyrcon
"If the United States decides to supply tanks, it will be impossible to justify such step using arguments about "defensive weapons". This would be another blatant provocation against the Russian Federation. No one should have illusions about who is real aggressor in the current conflict," the Russian diplomat said.
The Wall Street Journal reported on Tuesday citing US officials that the US Administration is inclined to ship a significant number of M1 Abrams tanks to Ukraine, adding that the announcement of these shipments could be made this week already.
According to the WSJ, this step would become a part of the agreement with Germany, which includes shipment of a small number of Leopard 2 tanks to Kiev by Berlin itself, as well as Germany's approval of shipment of these German-made tanks by Poland and other countries.
CREPE NATO SULL'UCRAINA. Terrore (Nucleare) della Germania, Timore di Biden e USA, Missione Suicida Italiana di Crosetto per la Lobby delle Armi
Later in the day, the Politico newspaper reported citing US administration sources that the United States may send at least 30 M1 Abrams tanks to Ukraine as military aid. Two sources told the paper that an announcement on the subject may be made later this week. The report says the equipment will be purchased from contractors rather than drawn from existing US stockpiles.
SOURCE – TASS RUSSIAN NEWS AGENCY
---
USAF is Now Ready for Atomic World War (AWW): Top Secret B-21 Raider Stealth Bomber for Nuke Weapons finally Revealed
WEAPONS LOBBY – 8. American Armaments Sales in Europe Booming thanks to the War in Ukraine: "US Colony after Nato Coup"
150 US Nuclear Weapons in Europe but Moscow Holds more Atomic Warheads in the World and the New Powerful Russian Sarmat ICBM
(Visited 557 times, 1 visits today)