Maxi-Bust in Italy for ISIS Kamikaze's Drug-Pills. Business or Restocking for Jihadists?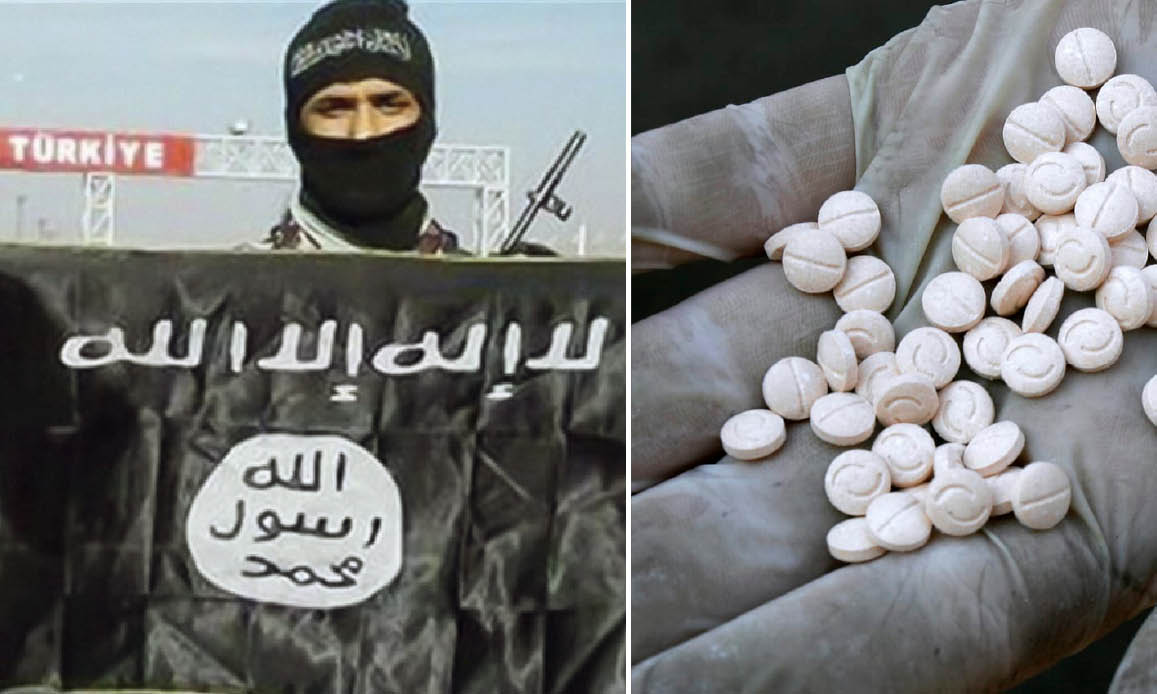 by Fabio Giuseppe Carlo Carisio
Versione Originale in Italiano
«In 2018, the same financial police who made the bust in Salerno confiscated nearly 100 million tablets of the narcotic meant for ISIS operatives in Libya that were being shuttled from pill mills in India and Sri Lanka by way of Italy's notoriously unguarded port of Gioia Tauro in Calabria».
The Daily Beast writes many extravagant things, sometimes it turns out to be an average of fantasy, but this time it implicitly accuses Italy with some reason. Checking the coasts where, with the government's placet, boats of African, Middle Eastern or Asian migrants land every day is not an easy task. Above all, it is not easy for the police if this human trafficking is managed by organized crime in Italy.
2 – MAFIA NIGERIANA: I SUPER-BOSS NERI NELLA TRATTA DEI NUOVI SCHIAVI
This can happen not only for the presence of Cosa Nostra in Sicily, Camorra in Campania and Ndrangheta everywhere, because it is the most powerful in the world so much that it has influenced some elections in Canada (report on the Anti-Mafia Investigation Directorate 2018) but also for the Nigerian Mafia, now deeply rooted as demonstrated in previous reports, and for the infiltrations of ISIS / Al Qaeda terrorists, who have now become almost a single group, despite violent rivalries, under the wise direction of the MIT (Millî İstihbarat Teşkilâtı) intelligence services of Turkey who are sending their hidden soldiers of the Islamic State to Italy and Europe for years, now well paid mercenaries in the war in Libya.
Top secret files: "ISIS sends terrorists to Europe with the help of Turkish intelligence". Under Nato's nose
Controlling a port known worldwide for the landing of tankers with Liquefied Natural Gas imported from the USA for a slice of Europe should theoretically be simpler. But in reality it is not because of the presence of mobsters intrigued by many powerful people from southern Italy and the entire nation.
The sensational and brilliant operation of the GICO (Organized Crime Investigation Group) of the Guardia di Finanza conducted in the port of Salerno with the ISIS maxi-drug seizure in part belies the idea of ​​the unattended ports that have made on the Italian peninsula the Americans. Indeed in US there are the main traffickers and drug dealers as recalled by the Pizza Connection operation conducted by the FBI together with the magistrate Giovanni Falcone killed by Cosa Nostra in Sicily, assassinated in an attack with a military explosive perhaps because of his investigations into these lucrative trades.
'NDRANGHETA & MAFIA: I POLITICI ARRESTATI-PROCESSATI NEL 2019. E l'"autostrada" dei massoni…
But this phrase from a media still famous in the USA helps us to understand not only the bitter reality with which Italy "spaghetti, mandolin and mafia" is considered in the world but also the highly probable critical issues of a country where in 2019 there several high-level politicians have also been arrested for sometimes suspicious, sometimes shamefully obvious, with the 'Ndrangheta and mafia associations in general.
We come therefore reporting the news naked and raw as reported by the site of the state TV RAI News.
«Fourteen tons of amphetamines, about 84 million tablets with the "Captagon" logo, known as "the drug of Isis" or "the drug of Jihad". It is the largest seizure worldwide of this type of substances that was struck in the port of Salerno by the Gico della Guardia di finance of Naples in execution of a search decree issued by the prosecutor's office of Naples – District anti-mafia director at the end of long and complex investigations into an organization with international projections – Rai News reports – The drug, for a market value of over a billion euros, was hidden in paper cylinders for industrial use inside three containers containing machinery. As is well known, ISIS finances its activities also and above all with the trafficking of synthetic drugs, produced largely in Syria, which has become the leading world producer of amphetamines in recent years»
14 Thousand Jihadist Troops in Libya for Turkey Blitz alongside US Weapons' Lobby, NATO's Deep State & NWO
«The Captagon is sold throughout the Middle East and is widespread both among fighters to inhibit fear and pain and among civilians because it does not make fatigue felt. Initially produced mainly in Lebanon and widespread in Saudi Arabia in the 1990s, this narcotic substance reappeared in terrorist lairs – such as in the attack on the Bataclan in Paris in 2015 – and was therefore nicknamed the "Isis drug" or the "Jihad drug". According to the US Goddess (Drug enforcement administration), ISIS makes extensive use of it in all the territories over which it exercises influence and controls its sale» adds the Italian national TV site.
The news is alarming and reassuring in itself. The pills intended to enrich ISIS were blocked by law enforcement agencies before being marketed in Italy and Europe. But this episode raises a question that only those who have carefully analyzed the situation in Libya, torn apart by the civil war inflamed by Turkish mercenaries, can ask themselves.
In Italy and Europe 200 Migrant Jihadists from Libya. Egypt alerts UN Security Council
Were this massive shipment of breathtaking pills – above all ideal to remove any inhibitory brake to an Islamic extremist suicide bomber – were sent to Italy, and therefore to Europe, for a colossal business only? Or are they the supply of drugs to annihilate the fear destined for the jihadists who have already infiltrated the Old Continent thanks to the boats that leave Libya every day?
In a latest Gospa News report, we reported that well-informed sources on the Libyan conflict reported 14,000 jihadists who arrived in Libya (in support of the Tripoli government), many of whom came from a military experience as terrorists of ISIS and Al Qaeda and not only as "simple" Syrian anti-Assad rebels of the National Syrian Army NSA.
Libya on the Edge of a Huge War for EU, Italy and Tobruk Faults & Weapons Lobby Will
This war force was also called TNSA because it was created, controlled and managed by Ankara after the Peace Spring criminal operation launched in October 2019 by Turkish President Recep Tayyp Erdogan.
In others we reported at least 200 jihadists who fled Libya and arrived in Italy through the boats of migrants rescued by NGOs. We are not only thinking about the business of ISIS on amphetamines fortunately seized by Finance. We also think about the fact that precisely those pills can help to find courage for terrible actions of the suicide bombers who have already arrived at our house.
WEAPONS LOBBY – 4. UK and Italy in the hands of Qatar's Muslim Brotherhood: Rothschild partner and Jihadists' funder
All of this is hindered today by GICO Finance investigators but it also happens in a very particular geopolitical context. That of the Italian government that continues to make alliances in the Weapons' Lobby and with the Muslim Brothers of Qatar, hidden supporters of the Turkish operation in Libya not only accepted but also praised by the Italian ambassador in Tripoli.
Fabio Giuseppe Carlo Carisio
© COPYRIGHT GOSPA NEWS
no reproduction without authorization – italian original version

---
MAIN SOURCES
GOSPA NEWS – JIHADISTS REPORTS
(Visited 612 times, 1 visits today)