Former Trump adviser Steve Bannon arrested, charged with defrauding donors to 'Build the Wall' campaign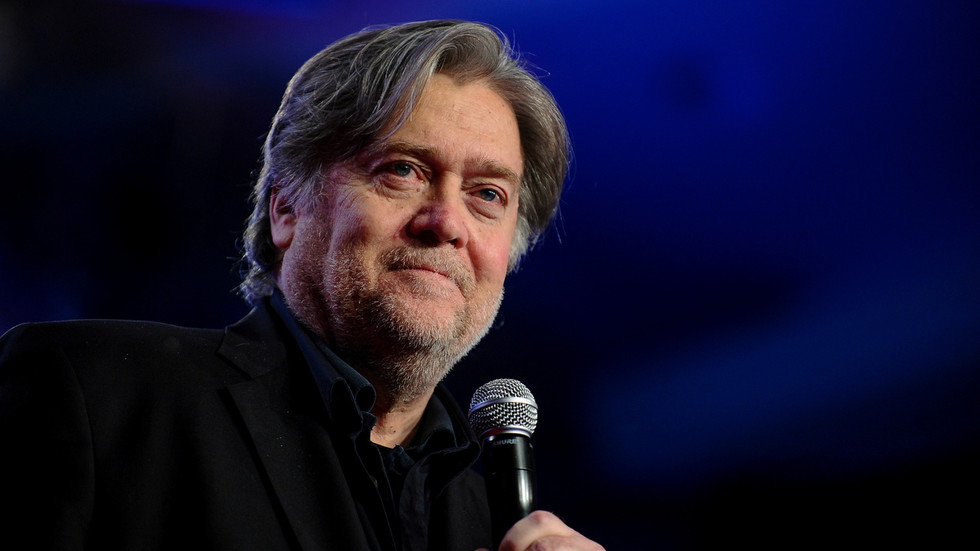 by Fabio Giuseppe Carlo Carisio
Steve Bannon, a former senior White House adviser and campaign manager for President Donald Trump, was indicted Thursday by federal prosecutors in New York, according to CBS.
A spokesperson for the U.S. Attorney's Office said Bannon had been placed in federal custody. Along with three others, he was charged with defrauding donors to the "We Build the Wall" campaign by using money intended to help build a border wall for hundreds of thousands of dollars in personal expenses.
Bannon, Kolfage, Andrew Badolato and Timothy Shea are accused of scamming over $25 million under the guise of raising funds to build a wall on the US' southern border with Mexico in an indictment unsealed Thursday in Manhattan federal court. As reported by Russia Today.
BATTLE FOR ITALIAN MONASTERY: Bannon's sovereign Christian gladiators against LGBT globalist cattoKomunists
While donors to the crowdfunding campaign were told Kolfage, the public face of We Build the Wall, "would not be paid a cent," the quartet allegedly funneled hundreds of thousands of dollars to themselves, concealing the transactions with phony invoices and accounts.
We Build the Wall "capitaliz[ed] on [donors'] interest in funding a border wall to raise millions of dollars, under the false pretense that all of that money would be spent on construction," acting US Attorney Audrey Strauss said in a statement on Thursday.
Venezuela: Guaido's Friends ParaMilitary Narcos Tied to Italian Mafia but Trump charges Maduro
This looks as another big strike on the battle for the running to November Presidential elections in Usa. After the harsh campaign conducted by Black Lives Matter throughout many American States.
MINNEAPOLIS HELL with Soros' Blacks Lives Matter & Antifa ISIS-Allies in NED-Deep State Plot vs Trump
(Visited 182 times, 1 visits today)