All Facebook's Social in BlackOut! Big Incident or Hackers Attack to the Mainstream-Spy Platform?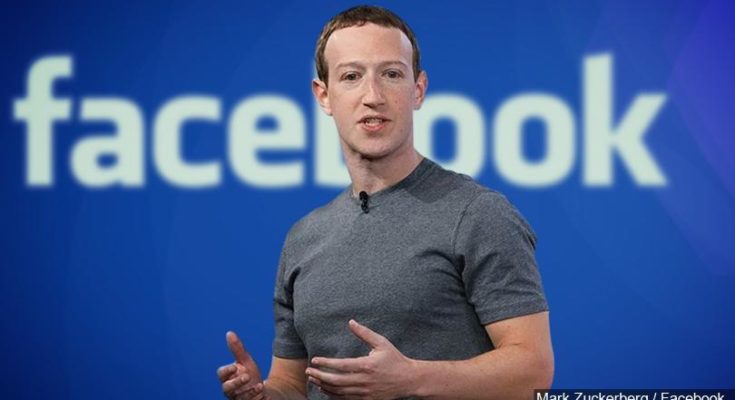 On the cover the founder of Facebook (owner of WhatsApp and Instagram) Mark Zuckerberg
UPDATE
Facebook said its platform, Instagram and WhatsApp were "coming back online" after a massive outage on Monday knocked out serviceto the social media giants, taking the sites offline for users across the world.
All three platforms, owned and operated by Facebook Inc., based in Menlo Park, California, went out of service at 11:39 a.m. ET. By around 6 p.m. ET, users of all three platforms reported that some service had been restored, but full functionality remained elusive well into Monday evening.
Facebook issued a statement at around 6:30 p.m. ET apologizing for the outage and said that its apps and services were being restored.
————————
For several hours, the social networks of the Facebook group have been in total blackout. Unable to update the platform, access WhatsApp or Instagram. The information was siphoned by Mark Zuckerberg's Big Tech group which evidently does not want to reveal the true nature of the problem. This legitimizes not only the obvious consideration that the largest online chat group has stumbled into a monstrous "temporary" incident but also the suspicion that it has been targeted by those who do not share the standard policy flattened on the beliefs of the mainstream especially regarding to the pandemic. As we have illustrated in a previous investigation, in fact, WhatsApp is spying on all its users to select and report to the authorities not only those who use the platform to commit crimes but also those who disseminate information different from that of government regimes.
"WHATSAPP SPIA MESSAGGI E DATI CON IA & CONTRACTORS". Mille Moderatori a Caccia di Presunti "Cattivi" per Facebook. Per Denunciarli…
«Facebook (FB), Instagram and WhatsApp all suffered outages midday Monday, according to public statements from the three Facebook services.
"We're aware that some people are having trouble accessing our apps and products," Facebook said on Twitter. "We're working to get things back to normal as quickly as possible, and we apologize for any inconvenience."» CNN Business writes.
Indeed, both Facebook and WhatsApp report generic problems with the communication "unable to connect, check the internet connection" leads users to think that it was their specific problem. But this is not the case.
Outage tracking site Down Detector logged tens of thousands of reports for each of the services. Facebook's own site would not load at all for about an hour on Monday; Instagram and WhatsApp were accessible, but could not load new content or send messages. The reason for the outage was not immediately clear. However, multiple security experts quickly pointed to a Domain Name System (DNS) problem as a possible culprit. Around 1 pm ET, Cisco's internet analysis division ThousandEyes said on Twitter that its tests indicate the outage is due to an ongoing DNS failure. The DNS translates website names into IP addresses that can be read by a computer. It's often called the "phonebook of the internet."
Porn Artificial Intelligence on Facebook Threatens also Children. An Italian IT's Genius Revealed This
More than four hours after the outage started, Facebook CTO Mark Schroepfer tweeted: "We are experiencing networking issues and teams are working as fast as possible to debug and restore as fast as possible." A spokesperson for the company did not respond to a request for comment from CNN Business.
"I don't know If I've seen an outage like this before from a major internet firm," said Doug Madory, director of internet analysis at network monitoring firm Kentik.
For a lot of people, Madory told CNN, "Facebook is the internet to them."
Once again the fundamental role of social media emerges with all clarity and this always encourages us to find alternative solutions on Telegram. Follow Gospa News su Telegram or better still subscribe to the Newsletter or immediate push notifications.
Fabio Giuseppe Carlo Carisio
© COPYRIGHT GOSPA NEWS
no reproduction without authorization
(Visited 209 times, 1 visits today)