Most Vaxxed Country in the World Cancels Christmas Due to Huge COVID Spike. Vax May Not Be So Effective?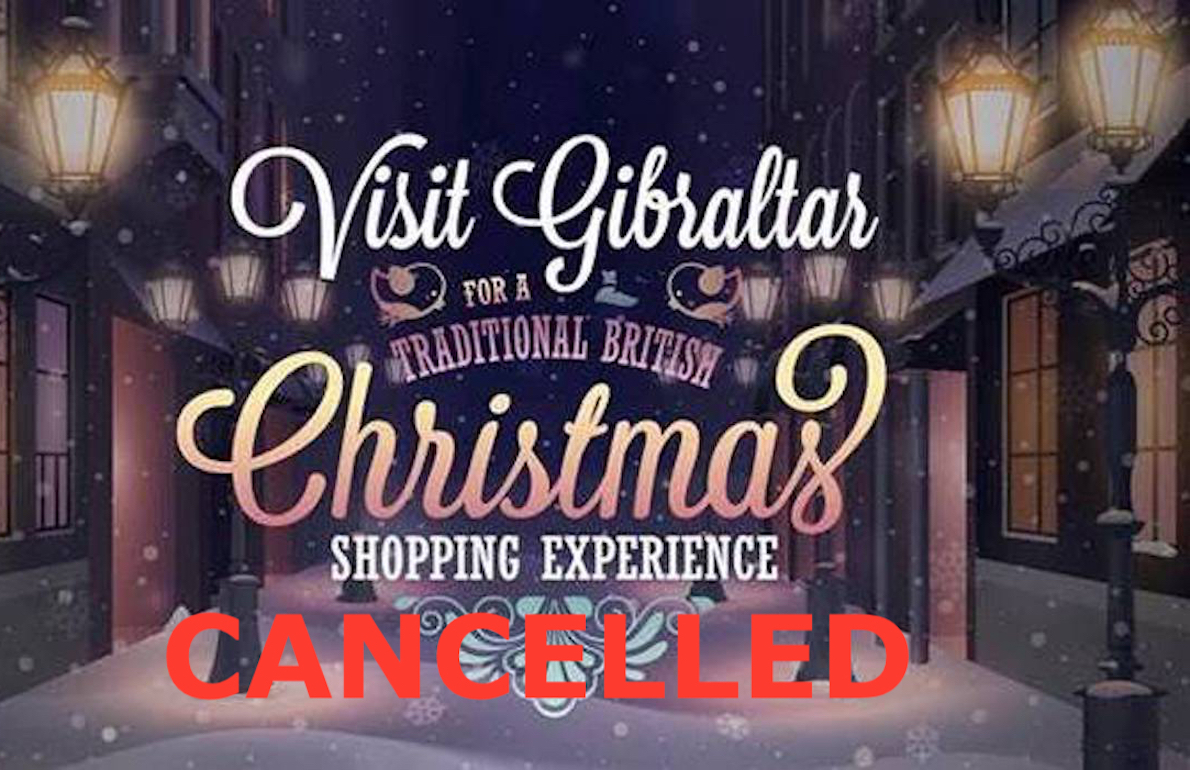 While the government has called upon the public to "exercise their own judgement", they have "strongly" advised against any social events for at least the next four weeks, discouraging people from holding private Christmas events. Gibraltar has seen a steady increase in active cases of COVID-19 throughout October and November, which has gained pace over the past few days.
This has been reported by Express UK. Health Minister, the Hon Samantha Sacramento, described the increase in case numbers as "drastic", encouraging people to come forward to receive their booster vaccine.The government has advised members of the public to wear masks, avoid large gatherings and maintain social distancing.
They also advised people to "conduct themselves in a cautious and sensible manner", reminding the public that "we are still in a global pandemic and that people are losing their lives every day all over the world." Gibraltar has seen an average of 47 cases per day over the last seven days.
Oxford Study: Health Workers Fully Vaccinated Carry 251 Times Viral Load, Pose Threat to Unvaccinated Patients
In a statement released by the Gibraltar government, a spokesperson said: "Given the exponential rise in the number of cases, the Government, for example, intends to cancel a number of its own functions including official Christmas parties, official receptions and similar gatherings".
The public, at this stage, are ultimately called upon to exercise their own judgement in this respect bearing in mind the current advice given.
There is unfortunately a big problem. As remembered by The Gateway Pundit "Gibraltar is the most vaccinated country on Earth today. The average is 2.7 doses per person. Despite its successful vaccine policies, the country is going through another huge spike in cases" wrote Jim Hoft.
"Most Vaxxed Country in the World Cancels Christmas Due to Huge COVID Spike — Suggesting the Vax May Not Be So Effective?" wonder the journalist Hoft. Despite this, the country saw 124 new cases appear over the weekend, taking the number of active cases to 474, according to Express UK.
89% of Covid-19 deaths in the past 4 weeks were among the Fully Vaccinated according to the Latest Public Health data of Scotland
Ms Sacramento said: "The drastic increase in the numbers of people testing positive for COVID-19 in recent days is a stark reminder that the virus is still very prevalent in our community and that it is the responsibility of us all to take every reasonable precaution to protect ourselves and our loved ones".
The vaccination programme for 12 to 15-year-olds and the booster vaccination programme are now underway, and Gibraltar received 4680 more doses this week. "Everyone who is eligible for a vaccine or a booster is strongly encouraged to take up the offer when they are called."
SINGAPORE NEGA CURE GRATIS AI NON VACCINATI. Sempre più Emarginato chi Rifiuta di essere Cavia di Sieri Genici Sperimentali
Similarly well-vaccinated countries have also reported surges in Covid-19 infections recently. In Singapore, where 94% of the eligible population have been inoculated, cases and deaths soared to record highs at the end of October, and have since subsided slightly. In Ireland, where around 92% of the adult population is fully vaccinated, cases of Covid-19 and deaths from the virus have roughly doubled since August.
Gospa News Editorial Staff
© COPYRIGHT GOSPA NEWS
no reproduction without authorization

---
MAIN SOURCES
GOSPA NEWS – WUHAN.GATES REPORTS
EXPRESS UK – Gibraltar cancels Christmas celebrations amid Covid spike
THE GATEWAY PUNDIT – Most Vaxxed Country in the World Cancels Christmas Due to Huge COVID Spike
"LA VACCINAZIONE DI MASSA IN PANDEMIA CREA VARIANTI MOLTO INFETTIVE". Articolo Shock del Virologo di Big Pharma e Bill Gates
VACCINI COVID, CRONACHE DI FLOP ANNUNCIATO: Più Morti in UE. Più Ricoveri in Irlanda. Più Contagi in UK. Dosi e Restrizioni Extra in Italia
(Visited 406 times, 1 visits today)