UK journalist Imprisoned then Banned from EU after working in northeast Syria for RIC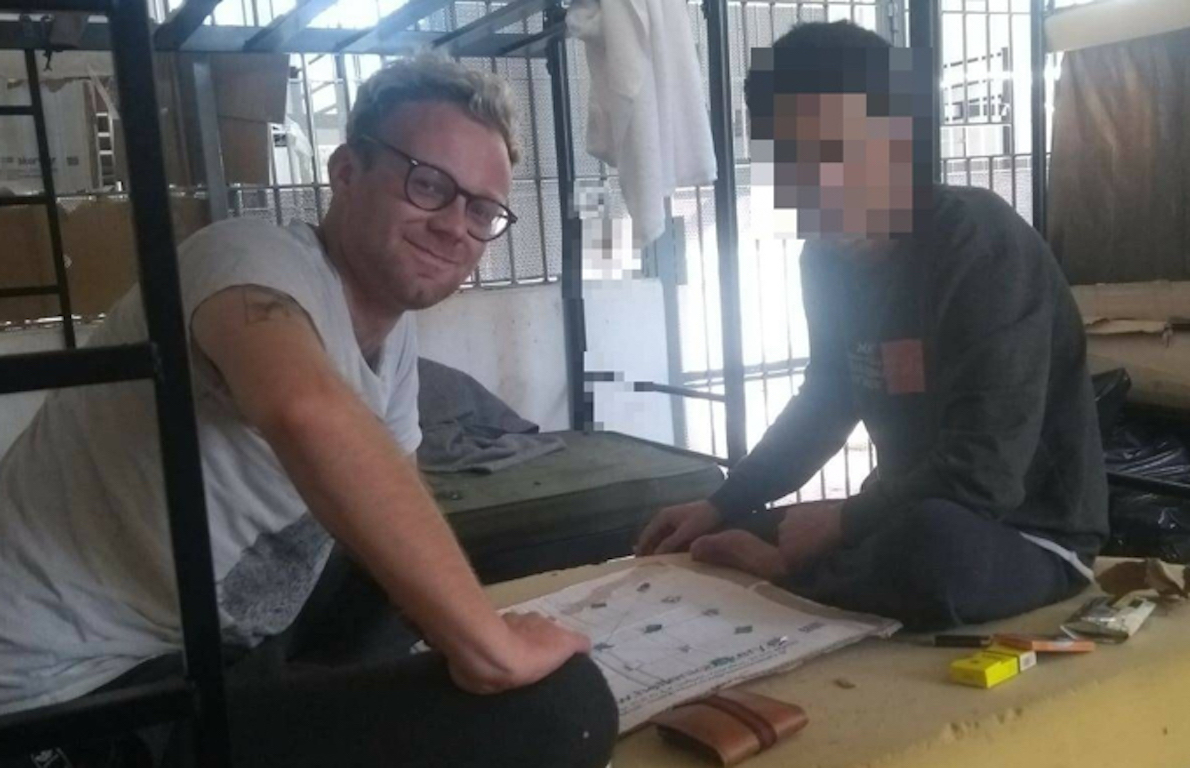 Introduction by Fabio G.C. Carisio
We are very sad in publishing this disturbing history about one of the great reporter who worked into Rojava, North and East Syria (NES) controlled by Kurd administration which gave an important effort to defeat ISIS, before invasion by Turkish Army which hired fierce jihadists as mercenaries.
Many times we caught very important information by Rojava Information Center led in the past by Matt Broomfield, in recent time imprisoned by EU police and then banned by Schengen Zone.
Afrin, Erdogan's Syrian Hell under NATO's Shield. 188 Tortured to Death, 127 Raped (among whom Disabled Minors) by Turkish-backed Jihadists
This is a great and clear example of the NATO rhetoric against Rojava and Syria indipendence but also in opposition of Bashar Al Assad leadership after a failed attempt for a regime-change and a bloody civil war planned by Central Intelligence Agency since 1983, as revealed by an investigation of Gospa News.
Intel Reminder. CIA TOP SECRET FILE: US WAR IN SYRIA PLANNED SINCE 1983
---
by Kurdistan 24
ERBIL (Kurdistan 24) – UK journalist Matt Broomfield, the co-founder of Rojava Information Centre (RIC), was recently jailed for two months in Greece and informed he was banned from the Schengen Zone for the next ten years.
He is now back in the UK and working with a lawyer to fight the ban.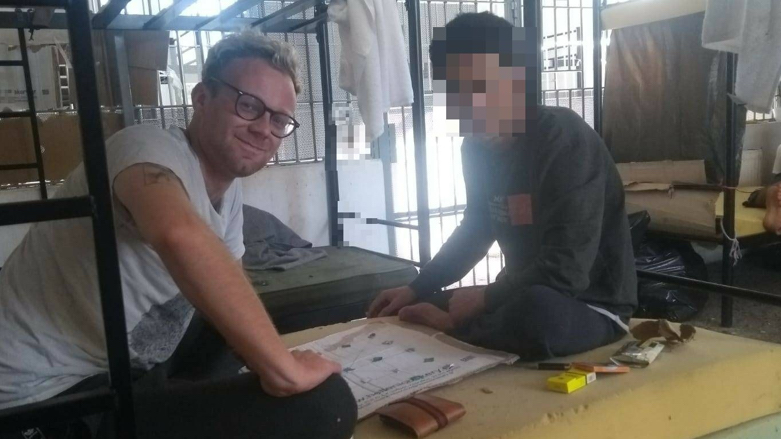 "I knew the ban had to be because of my reporting and media work in North and East Syria (NES). This has since been confirmed as another UK citizen has been handed the same ban, in this case for working as a medic in Northeast Syria."
"As RIC, we worked with all the world's top media companies and human rights organizations, including the BBC, ITV, Sky, CNN, Fox, Amnesty, Human Rights Watch, the United Nations, the US Government," Broomfield wrote for the Deportation Monitoring Agean website.
Edogan's war in Rojava supports jihadists against Kurdish. Alert for Isis prisoners in the Us dossier
"It is wholly unsurprising that Western governments are colluding with Turkey to stifle free expression and legitimate reporting," he said, noting that he is not the only person facing the same ban.
"We are aware of at least one other UK citizen being handed the same form of ban, in this case for working as a medic in Northeast Syria," Broomfield explained, alleging that British, Italian, German, Spanish, French, Danish, and Australian individuals have been targeted, harassed, and imprisoned for working in northeast Syria.
Syria: NATO, UN are responsible for Turkish Use of Chemical Weapons. Swedish-Iranian Expert Dr. Mansoura Accuses
"At the same time, all these states are partnered with the Kurdish-led SDF (Syrian Democratic Forces) as part of the US-led Coalition to Defeat Daesh (Arabic acronym for ISIS)," he added.
"The Kurdish movement has proven itself the West's best partner in the fight against terrorism, and the West should be actively engaging with and supporting this movement, not punishing, criminalising and jailing their own citizens for working in NES (Northeast Syria)."
WEAPONS LOBBY – 4. UK and Italy in the hands of Qatar's Muslim Brotherhood: Rothschild partner and Jihadists' funder
Broomfield's lawyer, Alastair Lyon from Birnberg Peirce And Partners, said in a statement that "it is speculation at this stage as to who is involved beyond Germany, but the decision is certainly in accordance with Turkey's view of the conflict and it is known to lobby extensively within Europe to promote its views."
"The particularly concerning feature here is that a highly controversial political decision, dressed up as a decision in relation to national security, has been made, in secret and without notice or possibility of prior challenge. This immediately calls into question its legitimacy."
Originally published by Kurdistan24
---
Note: all links to Gospa News articles has been added by Gospa News editorial staff
14 Thousand Jihadist Troops in Libya for Turkey Blitz alongside US Weapons' Lobby, NATO's Deep State & NWO
Italian and Russian Reporters MURDERED in Donbass: No One Guilty! Acquitted NGU's Warrior who Fought alongside neo-Nazis & ISIS FTFs
(Visited 305 times, 1 visits today)