Italian Ambassador Killed in Congo for $1milion Ransom: 2 Suspects Arrested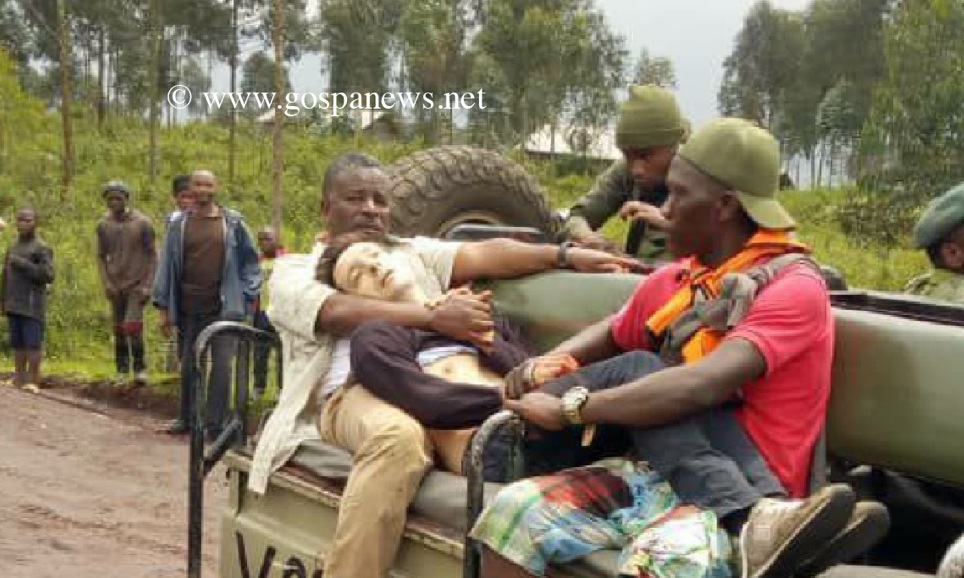 Authorities in eastern Congo say they have arrested two men in connection with an ambush that killed the Italian ambassador last year. The suspects, identified as members of a rebel group, were presented to the military governor in North Kivu province on Tuesday.
Police said that the rebels had stopped the convoy hoping to seek more than $1 million in ransom. Instead, Italian Ambassador Luca Attanasio died along with Carabiniere paramilitary officer Vittorio Iacovacci and a U.N. World Food Program driver, Moustapha Milambo. On Tuesday, police identified the chief suspect in the killings as a man named Aspirant but said he was still on the run.
Shocking Photos of Italian Ambassador Killing. Rome's Prosecutor opens investigation for Terrorism: ISIS spectre
General Aba van Ang, provincial head commissioner of the Congolese National Police, made the announcement at a press briefing, in which several suspects were presented to the provincial authorities in front of the press in Goma, capital of North Kivu.
The tragedy was likely to be a botched ransom attempt, according to Aba van Ang. After shooting the ambassador, the suspects "very much regretted having lost a million dollars in the ambassador's case. They disputed over this issue and even wanted to separate. That's it, they are big criminals."
Italian Ambassador and Carabiniere Killed In Congo. Suspicions on ISIS that released 1,300 Prisoners from Jail months ago
The governor of North Kivu, Lieutenant General Ndima Kongba Constant, called on judicial authorities to bring the suspects to justice. "In any case, I appeal to our justice, even today that justice is done and that they are punished in relation to everything they have caused in our people," he said.
The provinces of North Kivu and Ituri have been under siege since May 6, 2021 due to violence committed by armed groups.
In the first days following the terrible ambush, the investigative trail of jihadist terrorists and in particular of some factions affiliated to ISIS was also analyzed. The hypothesis was also supported by the release of a statement from some adherents of the Islamic State thanking Allah for the killing. But no official claims were ever released
Gospa News Editorial Staff
© COPYRIGHT GOSPA NEWS
prohibition of reproduction without authorization
follow Gospa News on Telegram
---
"Allah is great". ISIS jihadists Insult Italian Ambassador Killed. Then Threaten: "Now US and French ones"
(Visited 530 times, 1 visits today)