The Russian-born analyst is charged with making false statements to the FBI, with the Justice Department saying that he allegedly lied about the source of the information provided to the FBI during the 2016 presidential campaign.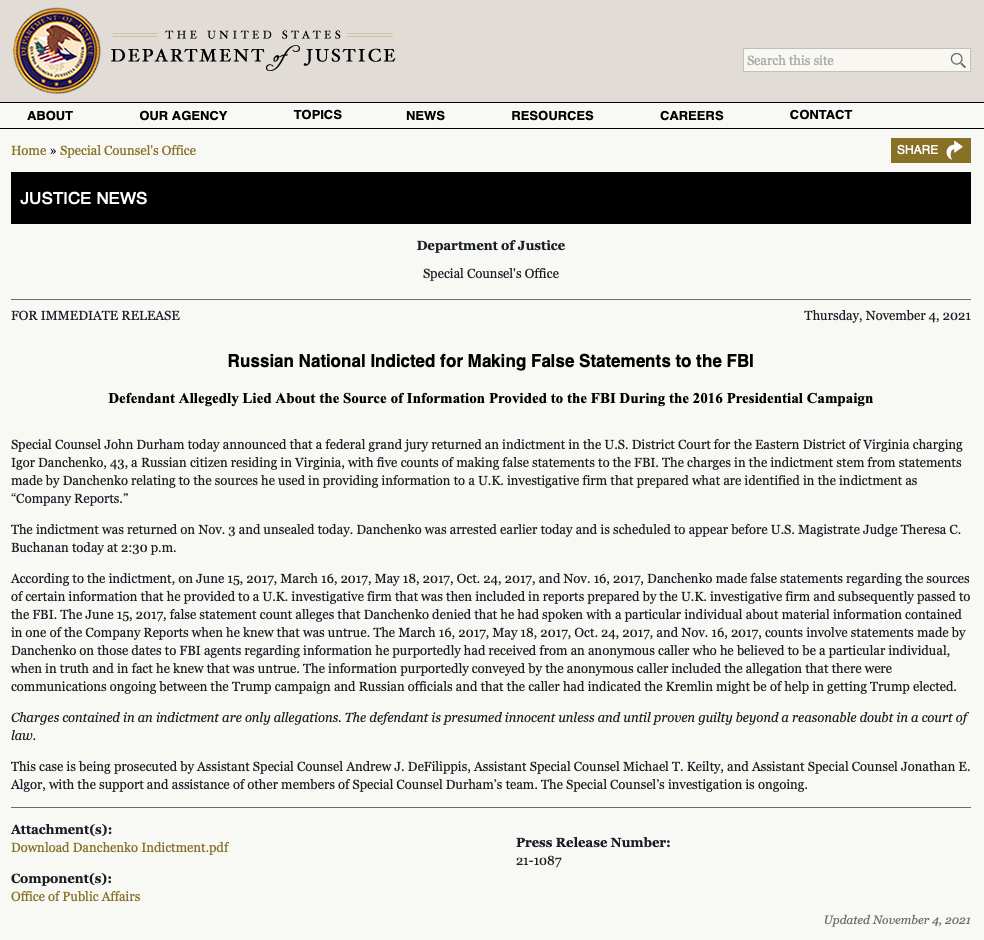 Danchenko is set to appear in an Alexandria, Virginia court on Thursday at 2:30 p.m. local time. Earlier, The New York Times reported on Danchenko's arrest, citing people familiar with the matter.
John H. Durham was appointed by ex-President Trump to examine the Russia investigation for any wrongdoing. Durham himself has not commented on the report.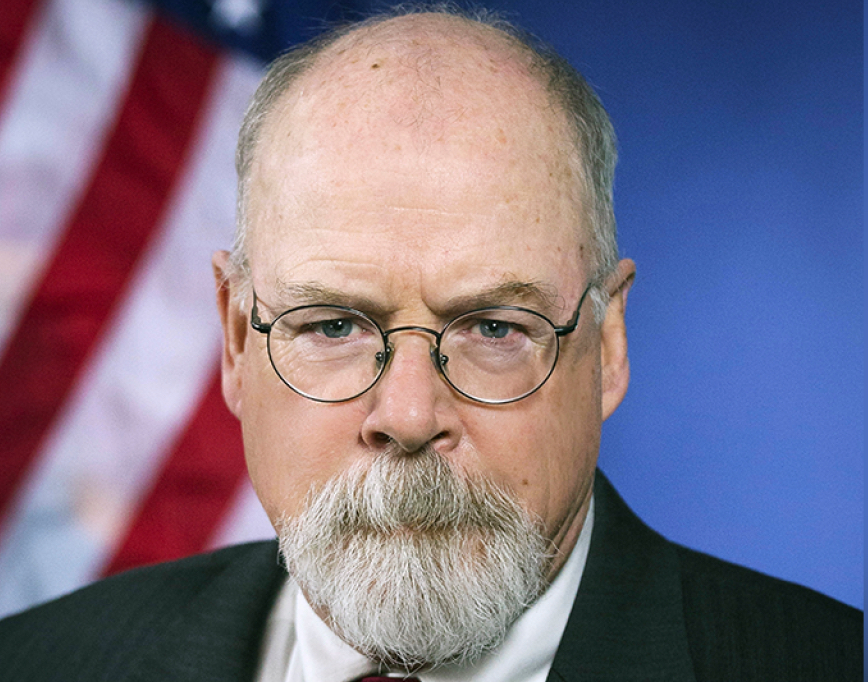 The notorious Steele dossier (also called RussiaGate – ed), which is a compilation of allegations and claims that the Trump campaign cooperated with the Russian government in order to win the 2016 presidential election, has been discredited by US investigators as unreliable and based largely on anonymous sources. In addition, a report by Special Counsel Robert Mueller, who was appointed to investigate the claims of the Trump-Russia "collusion", found no evidence of any conspiracy between Trump and the Kremlin.