South Africa refers Israel to International Criminal Court for Genocide in Gaza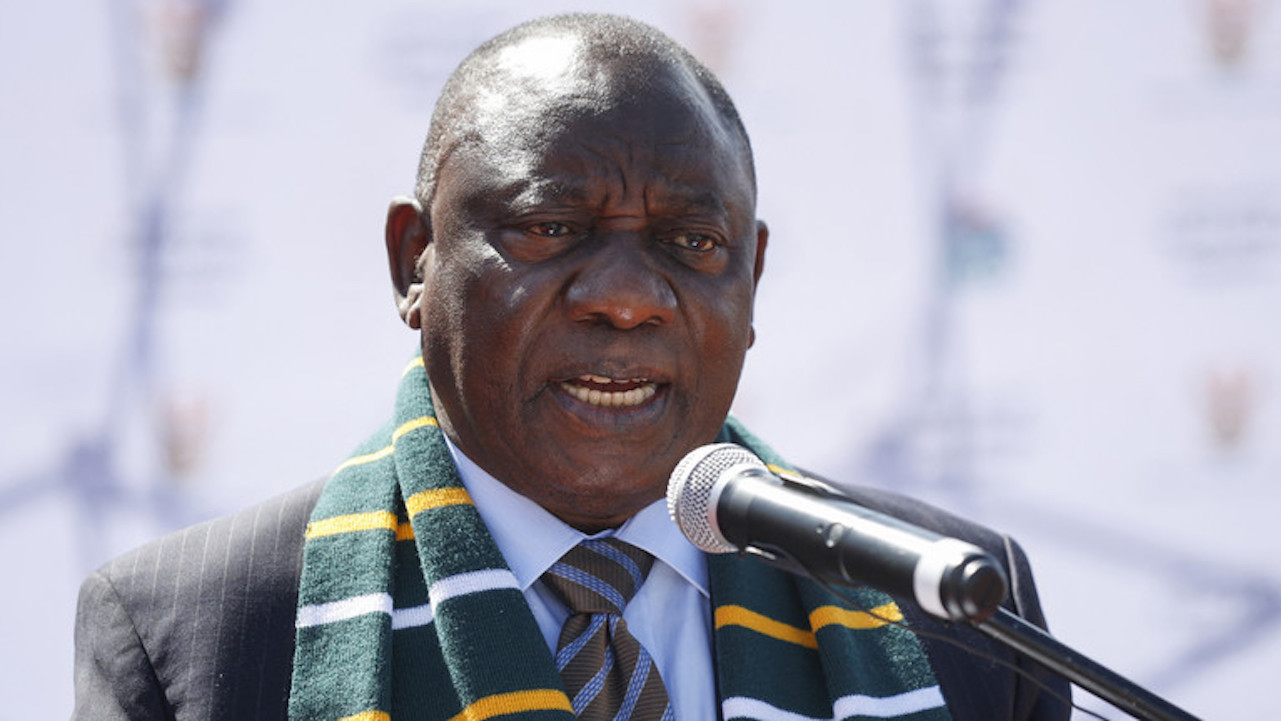 In the cover image President of South Africa Cyril Ramaphosa
Subscribe to the Gospa News Newsletter to read the news as soon as it is published
South Africa has asked the International Criminal Court (ICC) to investigate the Israeli government for alleged war crimes in Gaza, President Cyril Ramaphosa announced on Wednesday during a two-day visit to Qatar.
The claim against Israel, which has not ratified the Rome Statute – the treaty establishing the ICC – was taken "together with many other countries", Ramaphosa said, without specifying which states were involved.
Last week, Colombian President Gustavo Petro announced Bogota would request that the court prosecute Israeli Prime Minister Benjamin Netanyahu over "the massacre" of civilians in Gaza. Similarly, two Turkish lawyers and a former lawmaker have petitioned Ankara's government to file charges against Israel at the ICC, to which Türkiye is also not a party.
Devastating Raid in GAZA Hospital. Turkish Lawyers blames of "genocide" Netanyahu: "the 21st century Hitler"
Israel declared war on Hamas last month following a raid by the Palestinian militant group into Israeli territory that killed an estimated 1,200 people. The resulting Israel Defense Forces (IDF) retaliation has seen Gaza bombarded for more than a month. The Palestinian Health Ministry in Ramallah has said that more than 11,200 people have been killed in the enclave since the hostilities erupted, with another 2,700 reported missing.
Pretoria accuses the Israeli government of committing genocide in Gaza
On Wednesday, Ramaphosa claimed that while South Africa, an active supporter of Palestinian sovereignty, does not endorse the Hamas incursion, the Israeli response amounts to genocide that warrants an ICC investigation.
"EU is Becoming Complicit in Genocide of Netanyahu War Criminal". Spanish Minister Blames
"We are opposed to the operation that is ongoing, particularly as it is now targeting hospitals where babies, women, and the injured are dying like flies," the South African leader said.
"There is a need for the whole world to rise and call for the Israeli government to ceasefire, and stop what is happening and the ICC to investigate. Of course, legal measures need to be taken at a global level," he added.
Human Rights Watch (HRW) has also demanded on Tuesday that Israel's attacks on hospitals, ambulances, and medical personnel in Gaza be "investigated as war crimes." The World Health Organization reported that 521 people, including 16 medical workers, had been killed in 137 "attacks on health care" in Gaza as of November 12.
WHO Chief: "Child killed every 10 minutes in Gaza". Even Babies in the Incubators
Earlier this month, South Africa joined Chad, Jordan, Bahrain, Honduras, Colombia, Bolivia, and Turkey in recalling diplomats from Tel Aviv in response to Israel's actions in Gaza.
Originally published by Russia Today
All links to previous Gospa News investigations have been added aftermath for the ties with the topics highlighted
Subscribe to the Gospa News Newsletter to read the news as soon as it is published
---
South African ruling party backs cutting ties with Israel
South Africa's ruling party has said it will support a motion to sever diplomatic relations with Israel and shut down its embassy in Pretoria. South African officials have condemned Israel's assault on Gaza, even calling for a formal war crimes probe.
In comments on Thursday, African National Congress (ANC) spokeswoman Mahlengi Bhengu-Motsiri said the party would approve legislation to cut ties with Israel until it agreed to a ceasefire, originally introduced by leftist opposition faction the Economic Freedom Fighters.
The ZIONIST FÜHRER's Huge Horror Show. UN "Gaza Graveyard for Children, Possible War Crimes". Top UN Official Resigns vs Israeli Lobby
"We cannot sit back and watch the genocidal actions of the Israeli regime," the spokeswoman said. "The African National Congress will agree to a parliamentary motion which calls upon the government to close the Israel embassy in South Africa and suspend all diplomatic relations with Israel."
Originally published by Russia Today
All links to previous Gospa News investigations have been added aftermath for the ties with the topics highlighted
Subscribe to the Gospa News Newsletter to read the news as soon as it is published
LINKS SOURCES
GOSPA NEWS – WEAPONS LOBBY DOSSIER
---
US President Biden Sued for Complicity In Israel's Genocide in Gaza
Gaza: SATAN'S HOLOCAUST. No More Words, Images are Enough! A Minute of Silence to Pray. WARNING! Chilling Video
Israeli Helicopters Opened Fire Killing Civilians during Hamas Attack On 7 October
(Visited 106 times, 1 visits today)