"EU is Becoming Complicit in Genocide of Netanyahu War Criminal". Spanish Minister Blames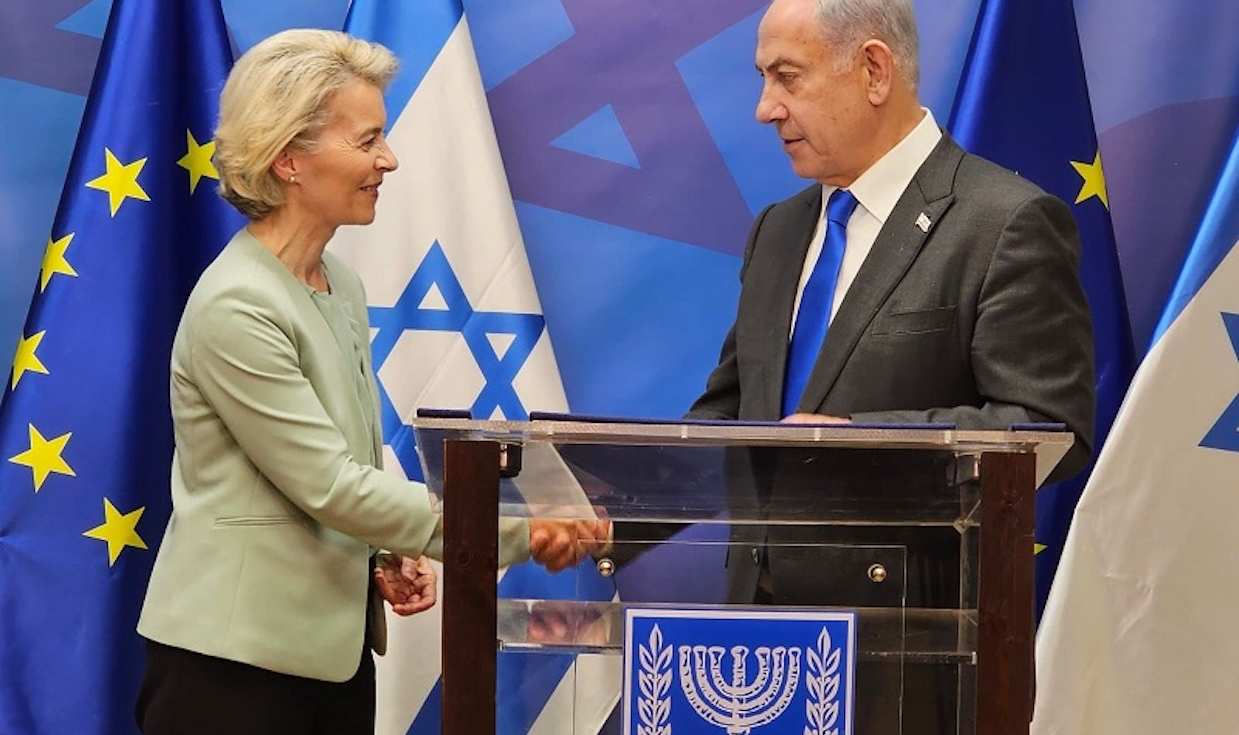 In the cover image the European Commission president Ursula Von Der Leyen and Israeli Zionist PM Benjamin Netanyahu
Belarra: "Without a doubt, let's take Netanyahu before the International Criminal Court, so that he can be tried for what he is, a war criminal."
Subscribe to the Gospa News Newsletter to read the news as soon as it is published
Important premise by Editorial Staff:
Spain is one of two EU nations, alongside Portugal, which voted the UN resolution approved by 120 countries for an immediate humanitarian truce in Gaza.
Fourteen countries, including Austria, Hungary, the United States, Croatia, Israel, the Czech Republic, voted against and 45, including Germany, Georgia, Greece, Finland, India, Italy, Japan, the Netherlands, Poland, Serbia, Ukraine, abstained.
---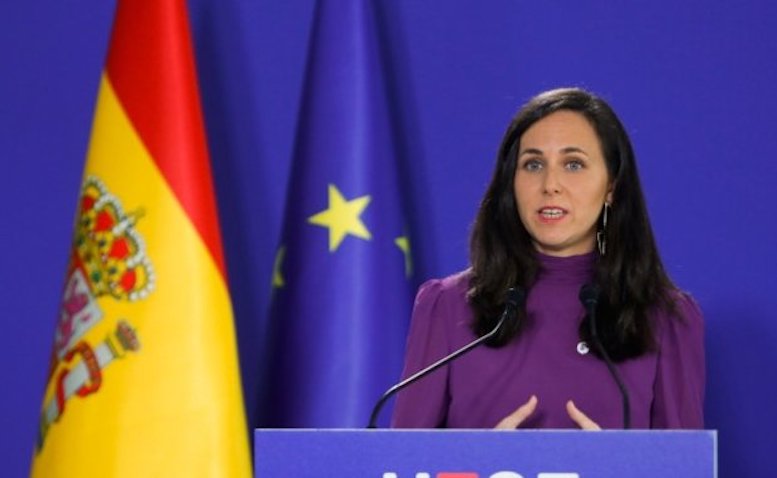 Spanish Social Rights Minister Ione Belarra has urged European leaders to take immediate action against Israel, including severing diplomatic ties and imposing economic sanctions, amid the intensified bombing and expanded ground operations against Hamas militants in the besieged Palestinian enclave.
She also called for Israeli Prime Minister Benjamin Netanyahu to be prosecuted for the alleged war crimes committed against civilians in Gaza.
LA FILO-NAZISTA MELONI STA CON CHI UCCIDE I BIMBI IN CHIESA. Appoggia Netanyahu e Crimini di Guerra Sionisti
"After this hellish night in Gaza, I have a very simple but very important message for European leaders. Do not make us complicit in genocide. Act. Not in our name," Belarra said in a passionate video message on X (formerly Twitter) on Saturday.
More than 8,000 Palestinians, including 3,342 children, have been killed in Gaza since Israel's air campaign began, according to the latest figures from the Gaza Health Ministry.
Netanyahu like King Erode in the Innocents Massacre. UNiCEF: 2704 Children Killed in Gaza. Israel: "NO Inquiry on Hospital Bombing"
The unprecedented Hamas raid into Israel, as well as hundreds of rocket strikes on Israeli territory earlier this month, left around 1,400 people dead, while 230 Israelis and foreigners were taken hostage, according to the Israel Defense Forces (IDF).
Addressing the severity of the current situation in Gaza and Israel's disproportionate retaliation, the minister highlighted the termination of internet and telephone services in the strip, claiming that the move "has a very clear objective" of guaranteeing that "Israel commits crimes against humanity without consequences."
"Our inaction is turning us into accomplices," the minister stressed, arguing that "Israel believes that its international alliances guarantee its impunity."
"Genocide in Gaza due to Netanyahu's War Crimes" Spanish Minister Denounces Israel "Apartheid". Almost 3,000 Palestinians Killed
"We have to act now, tomorrow will be too late," she continued, voicing her message to the EU leaders: "Cut diplomatic relations with the State of Israel. Carry out exemplary economic sanctions against those responsible for this genocide. And without a doubt, let's take Netanyahu before the International Criminal Court, so that he can be tried for what he is, a war criminal."
Iran, Hamas Ultimatum to the US. Ground Battle with American Soldiers. Gaza Hospital with 40 thousand Palestinians in Israel's Sight.
She also appealed to EU citizens to take to the streets and raise their voice so that "this genocide" comes to an end.
The IDF escalated air and ground attack on Gaza on Friday, causing a near-total communication blackout. Connectivity was partially restored over the weekend, but the Israeli blockade of Gaza continues; Netanyahu announced the "second stage" of the war against Hamas on Saturday.
Originally published by Russia Today
All links to previous Gospa News investigations have been added aftermath for the ties with the topics highlighted
Subscribe to the Gospa News Newsletter to read the news as soon as it is published
---
MAIN SOURCES
GOSPA NEWS – WEAPONS LOBBY DOSSIER
Warning of Genocide in Gaza by 800 International Law Scholars. Even the Holocaust ones and many EU, UK, US professors
HAMAS VIOLENCE vs ISRAELI WAR CRIMES. Partisan-Terrorists Loved by Gaza, Zionists Shielded by Hague ICC & US
IRAN READY TO STRIKE ISRAEL! "Zionist Regime's Crimes have Crossed the Red Lines"
(Visited 393 times, 1 visits today)