Five countries ask ICC to investigate Genocide in Palestine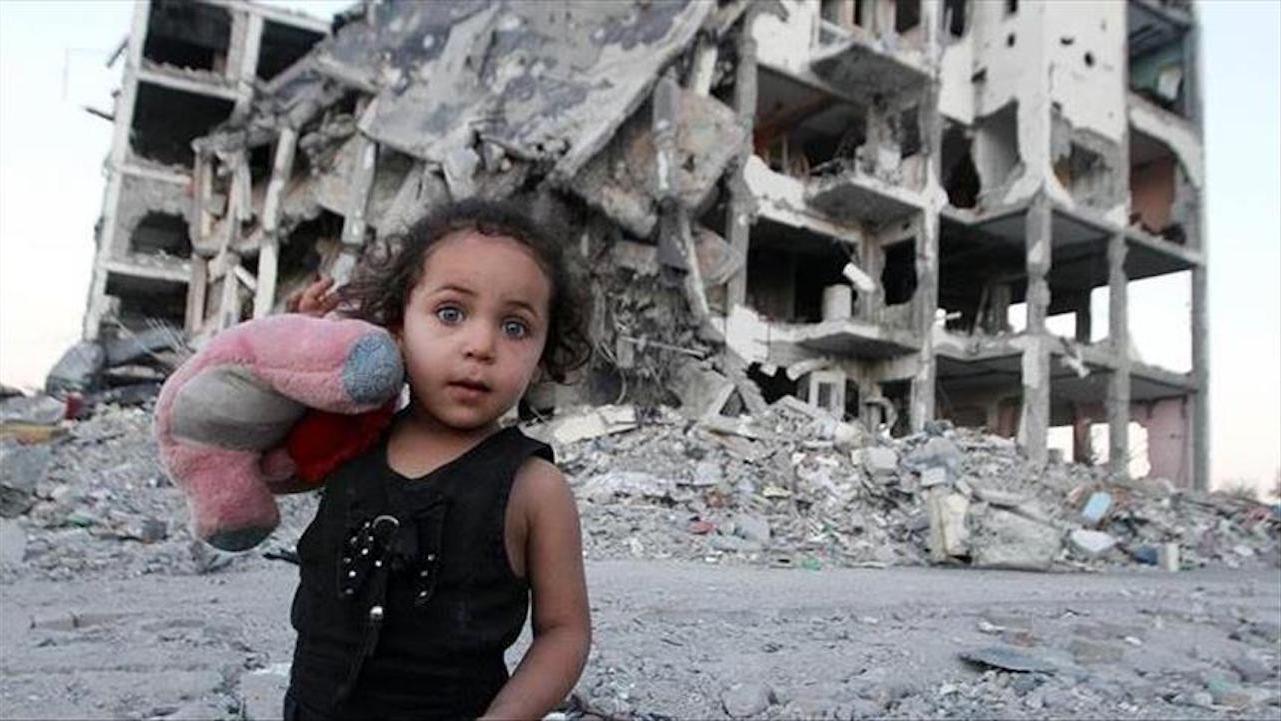 by Carlo Domenico Cristofori
Five countries have asked the International Criminal Court (ICC) to investigate the situation in Palestine, ICC Prosecutor Karim Khan said on Friday, according to TASS Russian News Agency.
These five countries are Bangladesh, Bolivia, Djibouti, South Africa, and the Comoros.
"We are opposed to the operation that is ongoing, particularly as it is now targeting hospitals where babies, women, and the injured are dying like flies," the South African President Cyril Ramaphosa announced on Wednesday during a two-day visit to Qatar.
South Africa refers Israel to International Criminal Court for Genocide in Gaza
On Wednesday, Ramaphosa claimed that while South Africa, an active supporter of Palestinian sovereignty, does not endorse the Hamas incursion, the Israeli response amounts to genocide that warrants an ICC investigation.
"There is a need for the whole world to rise and call for the Israeli government to ceasefire, and stop what is happening and the ICC to investigate. Of course, legal measures need to be taken at a global level," he added.
"EU is Becoming Complicit in Genocide of Netanyahu War Criminal". Spanish Minister Blames
Under the Rome Statute, any member country may inform the prosecutor about a situation when it thinks one or more crimes falling under the court's jurisdiction were committed to decide whether one or more persons ought to be sued.
Such notions, however, are rather symbolic, as since March 3, 2021, the ICC has been investigating crimes committed after June 12, 2014 in the Gaza Strip and the West Bank, including Eastern Jerusalem. "It continues and covers the escalation of hostilities and violence after the October 7, 2023 attacks," Khan said.
Israeli Helicopters Opened Fire Killing Civilians during Hamas Attack On 7 October
Tensions flared up again in the Middle East on October 7 after militants from the Gaza Strip-based radical Palestinian group Hamas launched a surprise incursion on Israeli territory, killing many Israeli kibbutz residents living near the Gaza border and abducting more than 200 Israelis, including women, children and the elderly.
HAMAS VIOLENCE vs ISRAELI WAR CRIMES. Partisan-Terrorists Loved by Gaza, Zionists Shielded by Hague ICC & US
Hamas described its attack as a response to Israeli authorities' aggressive actions against the Al-Aqsa Mosque on the Temple Mount in Jerusalem's Old City. Israel declared a total blockade of the Gaza Strip and launched bombardments of the enclave and some areas in Lebanon and Syria, as well as a ground operation against Hamas in the Gaza Strip. Clashes are also reported in the West Bank.
The Plotted GENOCIDE: Leaked Israeli Plan to Ethnically cleanse Gaza
Last week, Colombian President Gustavo Petro announced Bogota would request that the court prosecute Israeli Prime Minister Benjamin Netanyahu over "the massacre" of civilians in Gaza. Similarly, two Turkish lawyers and a former lawmaker have petitioned Ankara's government to file charges against Israel at the ICC, to which Türkiye is also not a party.
Furthermore, a lawsuit has been filed against the US president and two cabinet officials for their alleged failure to stop and encourage "genocide" in Gaza.
US President Biden Sued for Complicity In Israel's Genocide in Gaza
President Joe Biden, Secretary of State Antony Blinken, and Secretary of Defence Lloyd Austin are accused in a federal complaint (pdf below) filed on Monday of "failure to prevent and complicity in the Israeli government's unfolding genocide."
The Centre for Constitutional Rights (CCR), a civil liberties organization based in New York, filed the lawsuit on behalf of Palestinian human rights organizations, Palestinians living in Gaza, and US citizens who have family living in the besieged area that has been under constant bombardment by Israel—an entity that receives financial support and armaments from the US government—for more than a month.
On 15 October 2023, over 800 scholars and practitioners of international law, conflict studies and genocide studies signed a public statement warning of the possibility of genocide being perpetrated by Israeli forces against Palestinians in the Gaza Strip.
Warning of Genocide in Gaza by 800 International Law Scholars. Even the Holocaust ones and many EU, UK, US professors
Signatories include prominent Holocaust and genocide studies scholars, as well as many international law and TWAIL scholars. The TWAIL Review is an open-access journal & website for writing and thinking from the perspectives of Third World approaches to international law (TWAIL).
Russian President Vladimir Putin has condemned the ongoing bombing campaign waged by Israel against the Palestinian enclave of Gaza, stating it cannot be justified by anything.
"The horrible events currently unfolding in the Gaza Strip, when hundreds of thousands of innocent people are getting indiscriminately annihilated, have nowhere to run, nowhere to hide from bombardment, cannot be justified by anything," Putin stated.
Subscribe to the Gospa News Newsletter to read the news as soon as it is published
Carlo Domenico Cristofori
© COPYRIGHT GOSPA NEWS
prohibition of reproduction without authorization
follow Gospa News on Telegram
---
LINKS SOURCES
GOSPA NEWS – WEAPONS LOBBY DOSSIER
Devastating Raid in GAZA Hospital. Turkish Lawyers blames of "genocide" Netanyahu: "the 21st century Hitler"
The ZIONIST FÜHRER's Huge Horror Show. UN "Gaza Graveyard for Children, Possible War Crimes". Top UN Official Resigns vs Israeli Lobby
Putin: "Innocent Children Annihilated: Gaza Horror can't be Justified"
Netanyahu like King Erode in the Innocents Massacre. UNiCEF: 3342 Children Killed in Gaza. Israel: "NO Inquiry on Hospital Bombing"
Gaza: SATAN'S HOLOCAUST. No More Words, Images are Enough! A Minute of Silence to Pray. WARNING! Chilling Video
(Visited 190 times, 2 visits today)