Press TV: "US Hellfire missiles used to strike Gaza Al-Shifa Hospital"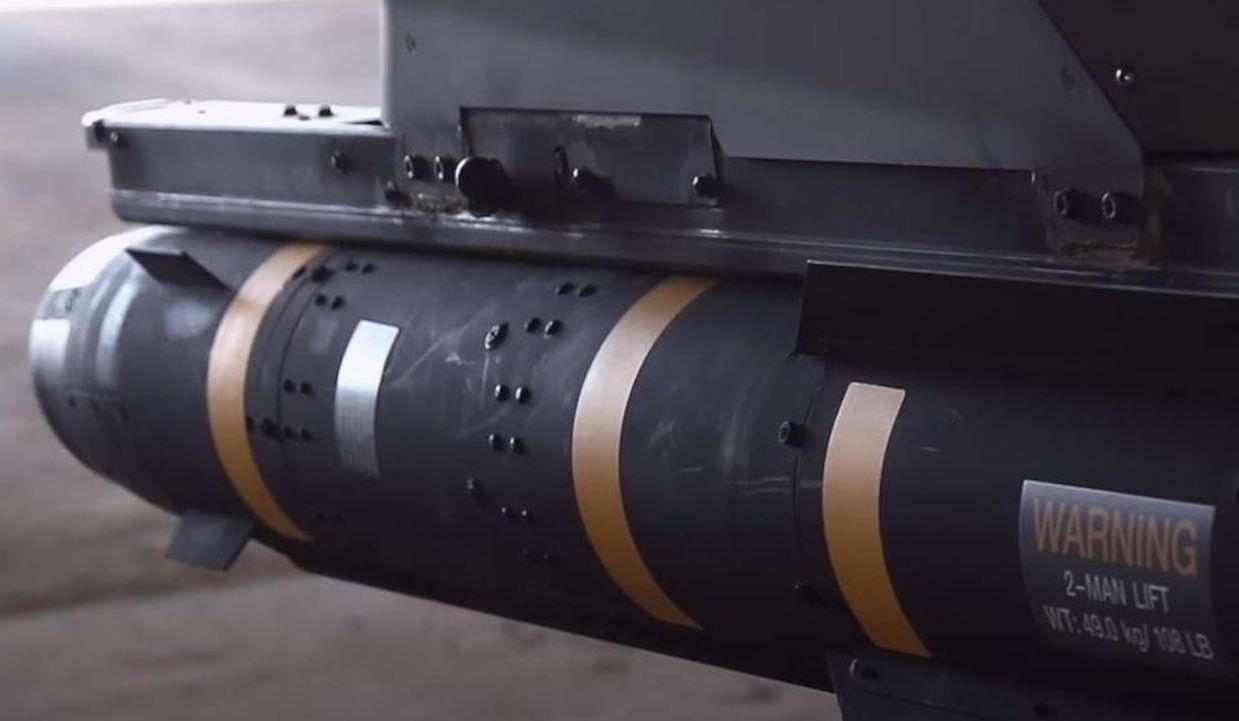 by Gul Jammas Hussain – originally published on Press TV
All links to previous Gospa News investigations have been added aftermath, for the ties with the topics highlighted
Subscribe to the Gospa News Newsletter to read the news as soon as it is published
US-made AGM-114R9X Hellfire missiles were used to strike Gaza's main hospital, al-Shifa, where a number of Palestinian patients were killed and wounded on Friday, according to multiple sources.
Al-Shifa Hospital, where thousands of medics, patients and displaced people are trapped, was attacked on Friday night. The hospital was also targeted on Sunday.
A US military source told Press TV on Sunday that US AGM-114R9X Hellfire missiles were used in the Friday night attack. Other online sources also reported that it is highly likely American Hellfire missiles were used to strike the hospital.
WHO Chief: "Child killed every 10 minutes in Gaza". Even Babies in the Incubators
AGM-114R9X is a non-explosive yet lethal missile due to its rotating blades that decapitate anyone within 3ft. The Minimum/Maximum fire distance is 1.5 km/8km. The launch platforms include ground, naval and aerial platforms. However, the platforms of interest in this case are MQ-1 Predator, MQ-1C Gray Eagle, and MQ-9 Reaper.
"The entire above are designated Unmanned Multi-Role aircraft," a US military analyst told Press TV on condition of anonymity.
"Also the missile path indicates that it was fired from an aerial platform," he added.

"While it can be fired from an aerial platform like the Apache helicopter which Israel owns it is highly unlikely because of the location it was fired from and the limitation to fire it within a range of 8 kilometers which is required for targeting using a Listening Pod (Laser targeting)," he stated.
Middle East on Fire! At least 45 U.S. Service Members Injured in Iran-linked Attacks
"Moreover using any manned aircraft poses a higher risk of being shot down and loss of pilot among other factors. Israel does not own any of the above platforms and hence likely points to the involvement of US assets," the analyst said.

"The cost of one Hellfire missile is US$150, 000," he said.
Al-Shifa Hospital has repeatedly come under fire since Israel launched its brutal war more than a month ago.
Mohammad Abu Salmiya, the director general of Al-Shifa Hospital in Gaza City, said on Friday that Israel is "waging a war on the hospitals and the healthcare sector in Gaza."
Zionist Regime threatens Even the Red Cross with an Ultimatum in Gaza. WHO chief says 237 Attacks on Healthcare
The fatal strikes on Friday night targeted the outpatient clinic buildings and the maternity hospital in the Al-Shifa medical complex. The hospital was also attacked by Israel on November 3. Several people were killed and dozens of others wounded.
In addition, Israel also launched an attack on the al-Shifa Hospital on Sunday which destroyed the cardiac department of the hospital, the largest medical complex in the besieged Palestinian territory.
The Turkish media also reported on Saturday that the US-made Hellfire missile was used to attack the Gaza hospital.
"Israel used an R9X Hellfire missile on the courtyard of Gaza's biggest hospital, where thousands of displaced Palestinians and journalists are seeking refuge. Here is what you should know about the R9X Hellfire missile," TRT reported.
Israel has been waging a genocidal war against the Palestinians in Gaza since October 7. Since then, the Zionist regime has killed at least 11,100 Palestinians, mostly women and children, and injured about 27,500 others.
Israel has predominantly targeted the civilian infrastructure of Gaza, bombing hospitals, schools, mosques, and refugee camps.The regime has also imposed a "complete siege" on the coastal sliver, cutting off fuel, electricity, food, and water to the more than two million Palestinians living there.
by Gul Jammas Hussain – originally published on Press TV – Network backed by Iranian Government
All links to previous Gospa News investigations have been added aftermath, for the ties with the topics highlighted
Subscribe to the Gospa News Newsletter to read the news as soon as it is published
---
LINKS SOURCES
GOSPA NEWS – WEAPONS LOBBY DOSSIER
The Plotted GENOCIDE: Leaked Israeli Plan to Ethnically cleanse Gaza
Iranian Defense Minister says US "will be Hit Hard" if Gaza war does not End
The ZIONIST FÜHRER's Huge Horror Show. UN "Gaza Graveyard for Children, Possible War Crimes". Top UN Official Resigns vs Israeli Lobby
(Visited 236 times, 3 visits today)