I COSPIRATORI CONTRO ASSAD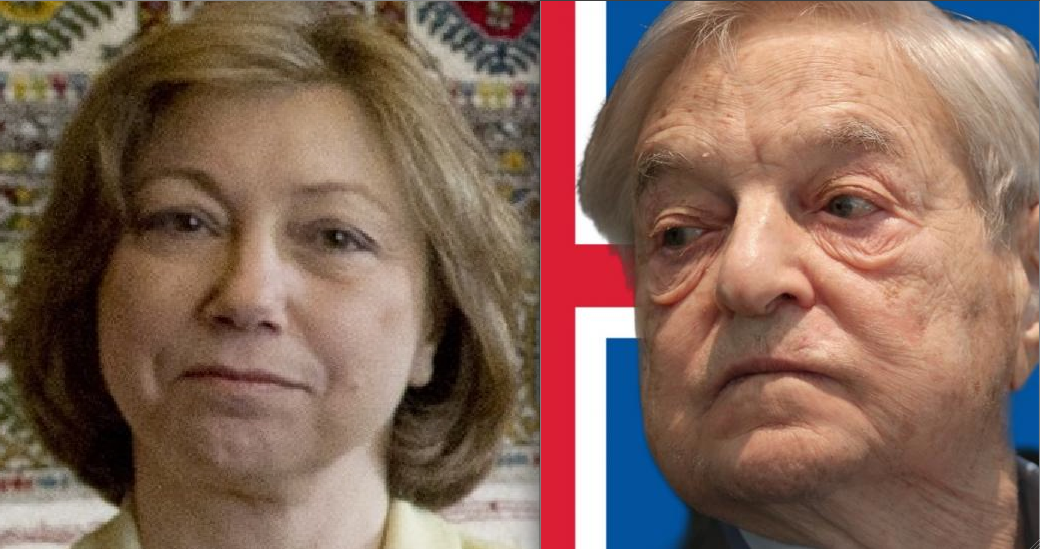 IDLIB, ULTIMO COVO DELL'ISIS
NELLA SIRIA MARTORIATA
DA COSPIRAZIONI OCCIDENTALI:
DALLA RIBELLE PAGATA DA SOROS
E SOSTENUTA DAL BILDERBERG,
ALL'EX 007 BRITANNICO
A CAPO DEGLI ELMETTI BIANCHI
___di Fabio Giuseppe Carlo Carisio ___
Il rischio di una tragedia umanitaria ad Idlib lamentato in questi giorni da un presidente di quegli Usa che nell'ultimo secolo hanno sparso carneficine e bombe in mezzo mondo dichiarando di esportare democrazia e liberare nazioni dai dittatori, salvo a volte dare l'investitura ad altri peggiori, è la fasulla giustificazione propalata a lettori spurficiali dai media troppe volte schierati secondo il mainstream occidentale. Il "veto" all'attacco congiunto di Siria, Russia ed Iran alla provincia che nasconde l'ultima sacca di ribelli e jihadisti non giunge affatto per preoccupazioni filantropiche bensì per una tremenda circostanza: quel baluardo della resistenza rivoluzionaria è l'unica estrema scusa che ha l'occidente per continuare a tenere i piedi in Siria dopo aver investito centinaia di milioni di euro nel vano tentativo di far cadere il governo di Bashar al Assad, riconfermato alla presidenza nel 2014 con un consenso dell'88 %. Qualora fosse liberata dai terroristi-ribelli l'ultima provincia ostile ogni ingerenza sulla Siria di Usa, Inghilterra e Francia, la triplice alleanza che da sempre sostiene il Consiglio Nazionale Siriano (Cns: gli antagonisti di Assad in esilio) favorendo il dilagare del Daesh – Isis e contribuendo in modo determinate a provocare 500mila vittime, risulterebbe come un vero e proprio attacco alla sovranità nazionale senza la minima scusante internazionale. Gli attacchi dell'Esercito regolare siriano sono cominciati l'altro giorno con i primi bombardamenti alle postazioni militari dei ribelli preparando il terreno all'avanzata. Oggi a Tabriz (Iran) si terrà una riunione tra Russia, Iran e Turchia per valutare l'operazione in quanto il presidente turco Erdogan è fortemente contrario all'iniziativa temendo un rafforzamento degli Hezbollah libanesi, filoiraniani, in Siria, alla stessa stregua di Israele che solo per assurda prevenzione ha più volte lanciato missili sui soldati di Teheran alleati di Assad: anche in questi giorni. Intanto i ribelli hanno preparato la difesa facendo saltare tutti i punti sul fiume Oronte, che tra Hama e Idlib costituisce la linea del fronte tra lealisti e rivoltosi, interrompendo così i collegamenti con l'esterno nonostante la già grave penuria di cibo e acqua che affligge la popolazione. Ciò che sconcerta è che nessuna delle potenze internazionali che paventano la tragedia umanitaria abbia fatto il minimo passo per cercare di convincere i ribelli-terroristi ad arrendersi evitando una certa sconfitta.
Comprendere in ogni sfumatura la guerra civile che dal 2011 insanguina il paese non è facile in quanto fin da parecchi anni prima dello scoppio del conflitto armato è stata condotta una campagna di disinformazione orchestrata con uomini esperti e mezzi sofisticati come dimostereò più avanti citando nomi e cognomi degli occidentali, camuffati da attivisti umanitari e benefattori, al soldo della congiura contro la Repubblica Araba di Siria. Intrecci inquietanti rivelati dettagliatamente in un articolo del 12 luglio 2012 scritto da Charlie Skelton sul quotidiano di Manchester The Guardian e integralmente tradotto in italiano dal sito Vietatoparlare dove si evidenzia ad esempio che il primo finanziamento degli Usa ai ribelli risale al 2006, che una delle principali esponenti del Cns ha ruoli operativi in varie società di strategie politico militari europee finanziate dallaOpen Society Foundation di George Soros ed è stata più volte ospite del Bilderberg, e si scopre che il direttore dell'Osservatorio Siriano per i Diritti Umani (OSDH) trascorre più tempo ad aiutare la moglie nel suo negozio di vestiti a Coventry che a studiare le problematiche siriane. Incrociando un'altra fonte, la rubrica gli Occhi della Guerra de Il Giornale, ecco il profilo del fondatore dei famosi Elmetti Bianchi – sulla carta premiati volontari dei soccorsi ma ritenuti da molti mistificatori della realtà come nelle fakenews sugli attacchi chimici – ovvero un ex ufficiale britannico, già agente segreto dell'intelligence e per alcuni anni persino mercenario di guerra (successivamente denunciati all'Onu vedi link a fondo pagina).
I MOTIVI DI UNA GUERRA CIVILE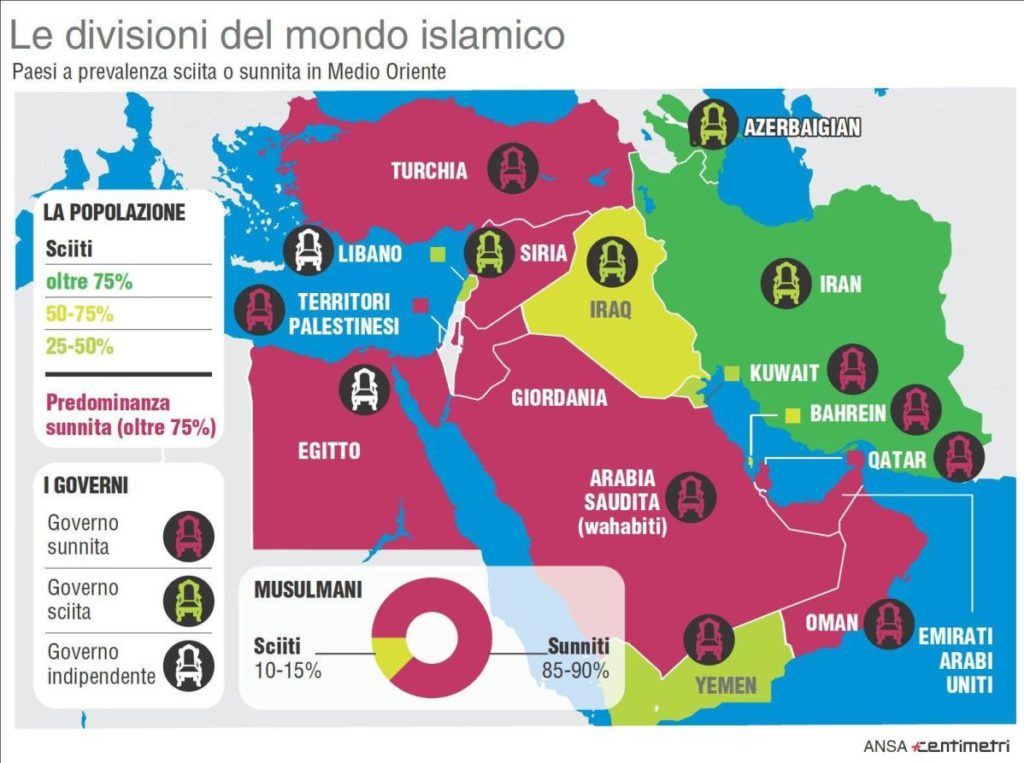 In molti hanno cercato di sviscerare i veri motivi di questo accanimento dell'occidente contro un paese come la Siria dove sono persino le suore cristiane (suor Iole di Damasco) a benedire il presunto regime di Assad. Si è spacciato come movente la ricchezza dei giacimenti petroliferi siriani ed il contenzioso tra i progetti di due pipeline per portare gas naturali dal Medioriente all'Europa riducendo la dipendenza di quest'ultima dalla Russia: si tratta della Qatar-Turkey Pipeline che dal paese arabo dovrebbe arrivare in Turchia e Grecia ma passando dalla Siria e della Islamic Pipeline, il gasdotto alternativo che partirebbe dall'Iraq per giungere in Iran, Siria ed Europa. Quest'ultimo è il progetto caldeggiato dalla triplice alleanza tra Russia, Siria e Iran e motiva il diniego di Assad al primo progetto voluto dal Qatar. Orbene se queste sono certamente concause fondate tra le ragioni della guerra a giudizio di chi scrive i principali motivi sono altri due: il primo è di natura geopolitica militare, il secondo religioso. Il governo di Assad è infatti quello che ha riconfermato la presenza dell'unico sbocco sul Mediteraneo della Russia. La base navale russa di Tartus è un'installazione della marina militare russa situata nel porto dell'omonima città siriana. La base è classificata ufficialmente come un centro di supporto logistico. Tartus è l'unica installazione marittima russa nel Mediterraneo e permette alle navi da guerra russe di non dover rientrare nelle basi sul Mar Nero per la manutenzione. Risale all'epoca dell'Unione Sovietica, essendo stata costruita nel 1971 dopo un accordo tra l'URSS e la Siria Ba'th e, fino alla guerra civile siriana, è stata gestita da personale navale russo. L'installazione possiede due moli galleggianti lunghi 100 metri e può ospitare fino a quattro navi di medie dimensioni. Nel gennaio 2017 Russia e Siria hanno perfezionato un accordo per estendere il controllo russo sulla base per altri 49 anni e dare alla Russia sovranità sul territorio della base. Questo permetterà alla Russia di espandere le potenzialità dell'installazione per poter ospitare fino a 11 navi da guerra, incluse quelle a propulsione nucleare. Ecco quindi spiegato perché Usa e alleati hanno fatto di tutto per rovesciare Assad: per togliere alla Russia il suo unico porto sul Mediteraneo. Accanto alla motivazione militare c'è quella religiosa: la Siria è retta da un governo laico nel quale convivono pacificamente molte confessioni religiose tra cui gli Sciiti (16 %), gli Alawiti (di derivazione Sciita), che fanno riferimento all'unico partito politico Ba'th, i Cristiani e i Sunniti che sono in maggioranza (74 %): ma proprio le frange estremiste di questi ultimi ed in particolare i Salafiti mirano ad imporre una teocrazia ispirata alla legge coranica della Sharia simile a quella degli altri paesi arabi del Golfo Persico, a maggioranza sunnita, che, come vedremo, hanno finanziato ampiamente i ribelli.
I FINANZIAMENTI OCCIDENTALI
«Tornate un momento all'inizio del 2006 e troverete un annuncio del Dipartimento di Stato a proposito di una nuova "opportunità di sovvenzionamento", chiamato il "Syria Democracy Program". Con una offerta di sovvenzione per un totale di 5 milioni di dollari per l'anno fiscale federale 2006. L'obiettivo di questa sovvenzione? "Accelerare il lavoro dei riformatori in Siria"». Come spiega Skelton sul Guardian è in quel momento che comincia ufficialmente il finanziamento pubblico Usa agli antagonisti di Assad anche se i contatti tra il Consiglio Nazionale Siriano dei ribelli e il Governo Usa iniziarono già nel 2005. Ma alcuni anni dopo non appena la lotta armata entra nel vivo sono gli arabi a muoversi: «In questo momento il denaro affluisce in modo più rapido che mai. A inizio giugno 2012, il Syrian Business Forum è stato promosso a Doha da alcuni leader dell'opposizione, tra cui Wael Merza (segretario generale del CNS). "Questo fondo è stato creato per sostenere tutte le componenti della rivoluzione in Siria", ha dichiarato Merza. Il livello di questo fondo? Circa 300 milioni di dollari. La provenienza del denaro non è del tutto chiara, per quanto Merza abbia fatto allusione "ad un forte sostegno finanziario degli Stati arabi del Golfo per il nuovo fondo" (AlJazeera). Al momento del suo avvio, Merza ha detto che circa 150 milioni di dollari erano già stati spesi, in parte per L'Esercito Libero Siriano (ELS)». Ovvero i ribelli anti Assad.
LA "RIBELLE" KODMANI AL BILDERBERG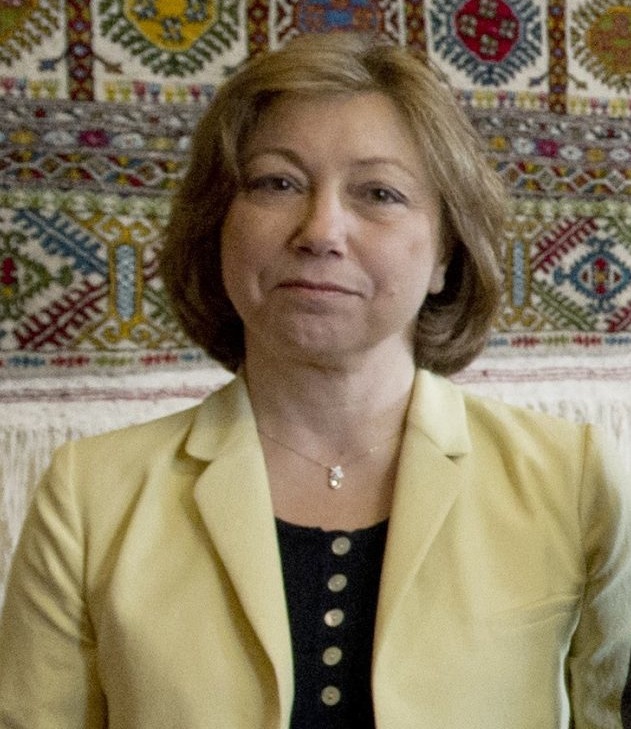 Secondo il giornalista britannico la più importante portavoce ufficiale del Consiglio Nazionale Siriano in opposizione ad Assad è l'universitaria siriana residente a Parigi Bassma Kodmani. Ella è componente dell'ufficio esecutivo del Cnse incaricata degli affari esteri. Nel 2012 prese parte per la seconda volta alla riunione del Bilderberg dove, nel 2008, era iscritta come francese prima di essere registrata come "internazionale" data la sua crescente caratura nel mondo delle relazioni internazionali.
Già nella Ford Foundation di New York, per la quale a Il Cairo era direttrice del programma di governance e di cooperazione internazionale, nel settembre 2005 viene nominata direttrice esecutiva dell'Arab Reform Initiative (ARI): un programma di ricerca avviato da una grossa organizzazione di lobbying, il Council of Foreign Relations (CFR). «Il CFR spiega il giornalista Skelton – è un thinktank d'élite in materia di politica estera, l'Arab Reform Initiative viene presentata sul suo sito web come un "progetto del CFR". Più precisamente, l'ARI è stata avviata da una organizzazione interna al CFR chiamata US/Middle East Project – un gruppo di diplomatici di alto livello, di finanzieri e di ufficiali della Intelligence, il cui obiettivo ufficiale è quello di intraprendere una "analisi politica" regionale mirante a "prevenire i conflitti ed a promuovere la stabilità". L'US/Middle East Project persegue questi obiettivi sotto la supervisione di un consiglio internazionale presieduto dal generale in pensione Brent Snowcroft già consigliere per la sicurezza nazionale del presidente degli Stati Uniti. Accanto a lui, nell'ufficio internazionale ritroviamo il suo collega in geo-strategia Zbigniew Brzezinski e Peter Sutherland, l'amministratore delegato di Goldman Sachs International. Dunque, fin dal 2005, abbiamo che una parte del fior fiore della finanza e dell'intelligence in occidente seleziona Kodmani per dirigere un progetto di ricerca sul Medio oriente. Nel settembre di quell'anno, Kodmani viene nominata direttrice a tempo pieno del programma. Prima ancora, sempre nel 2005, il CFR aveva assegnato il "controllo finanziario" del progetto al Centre for European Reform (CER). E' qui che entrano in scena gli Inglesi.
Il CER è sotto la supervisione di lord Kerr, il vice presidente di Royal Dutch Shell. Incaricato della gestione quotidiana del CER, abbiamo Charles Grant, ex redattore capo della rubrica difesa di The Economist ed attualmente membro dell'European Council on Foreign Relations (ECFR), un "thinktank paneuropeo", pieno di diplomatici, industriali, di professori e di primi ministri. Nella lista dei suoi membri, troverete il nome: "Bassma Kodmani (Francia/Siria) – Direttrice Esecutiva, Arab Reform Initiative". Altro nome sulla lista: George Soros – il finanziere la cui organizzazione a scopo non lucrativo "Open Society Foundations" è una delle principali fonti di finanziamento dell'ECFR. A questo livello il mondo della finanza, della diplomazia, dell'industria, dell'intelligence e diverse fondazioni e istituti di strategia politica si ritrovano tutti insieme e là, in mezzo a tutto questo, si trova Kodmani. Ciò che interessa – scrive ancora il reporter del Guardian – è che Kodmani non è una qualsiasi militante filo-democratica che per caso si è trovata davanti un microfono. Ella dispone di referenze diplomatiche impeccabili: riveste il ruolo di direttrice di ricerca all'Accademia diplomatica Internazionale – una "istituzione indipendente e neutrale che ha per missione quella di promuovere una diplomazia moderna". L'Accademia è presieduta da Claude Cousseran, un ex capo della DGSE: il servizio di controspionaggio estero francese».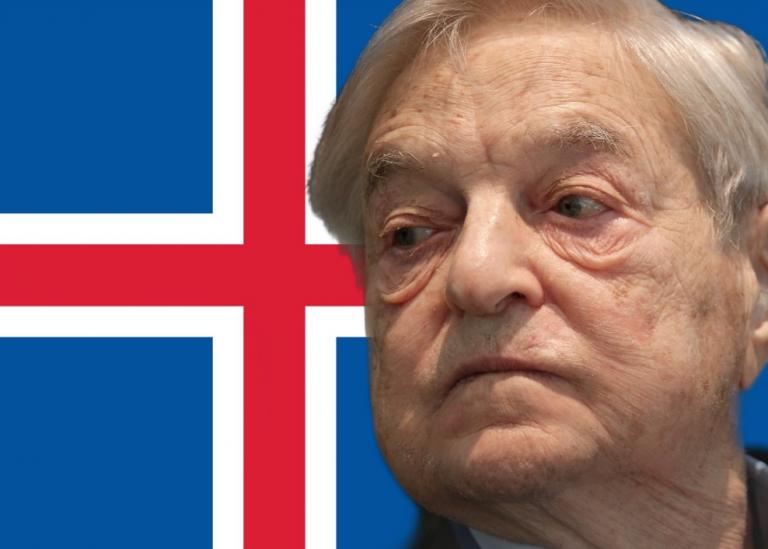 Ecco quindi in poche righe svelati i collegamenti tra la principale attivista del Consiglio Nazionale Siriano, ufficiali del Pentagono, imprenditori petroliferi, finanzieri come Soros e per finire anche i servizi segreti francesi. Sarebbe lungo enunciare tutti gli ulteriori personaggi che hanno avuto ed hanno un ruolo strategico primario nella pianificazione del tentativo di destituzione di Assad che, senza l'appoggio di Vladimir Putin, avrebbe sicuramente avuto successo. Consigliando di leggere tutto l'articolo del giornalista inglese (link a fondo pagina) ci soffermiamo pertanto solo sull'analisi dei personaggi che sono dietro a due dei più mediatici soggetti operanti sul fronte della Siria. O meglio: sul fronte della Gran Bretagna visto che entrambi hanno avuto gestazione oltre Manica: gli Elmetti Bianchi e l'Osservatorio Siriano per i Diritti Umani, due associazioni spesso citate dal maintream dei media internazionali quali fonti autroevoli degli avvenimenti in Siria ma che come vedremo risultano addirittura faziose e propalatrici di fakenews
GLI ELMETTI BIANCHI DEL MILITARE BRITANNICO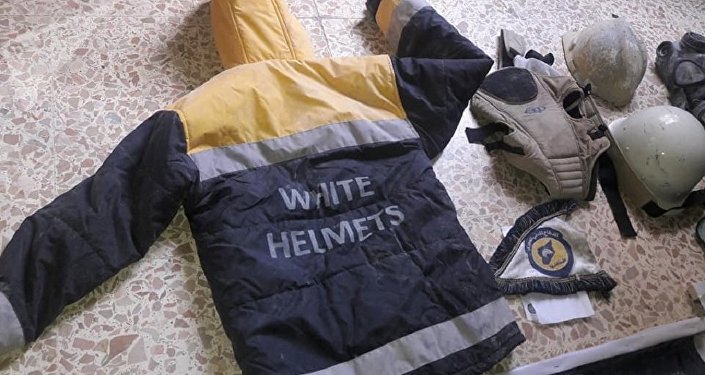 Lasciamo il newspaper di Manchester e passiamo a Il Giornale di Milano per farci illuminare dal dovizioso reportage di Roberto Vivaldelli nella rubrica Gli occhi della guerra pubblicato il 15 aprile scorso sui White Helmets: «James Le Mesurier, oltre ad essere un ex ufficiale dell'intelligence britannica, è conosciuto soprattutto per essere l'addestratore e il fondatore degli Elmetti bianchi siriani, gli stessi che accusano Bashar al-Assad di aver usato armi chimiche a Douma contro la popolazione lo scorso 7 aprile. L'ex militare, in un breve articolo pubblicato pochi giorni fa, si esprime con grandi certezza e con la consueta visione manichea sul conflitto siriano: "Il Regno Unito e altri governo chiedono un'indagine su quest'ultima tragedia siriana per stabilire se sia stato utilizzato un ordigno chimico e per chiarire chi sia il responsabile. Ma a me e ad altre persone con esperienza delle atrocità commesse in Siria, e avendo parlato con i testimoni a Douma, è già chiaro che le morti sono state causate da bombe chimiche. È anche chiaro ai White Helmets, che hanno localizzato i movimenti degli aerei, che l'attacco è stato effettuato con un elicottero Mi-8 pilotato dall'aviazione della Repubblica araba siriana. Sulla base dei video e delle fotografie che ho visto e della testimonianza che ho ascoltato", osserva, "concludo che le armi chimiche sono state usate dal regime"». Peccato che tutto questo dettagliato racconto si scontrò contro una macroscopica certezza: nel mese di luglio gli ispettori internazionali dell'Opac (Organizzazione per la proibizione delle armi chimiche) dopo scrupolose indagini rivelarono che a Duma non vi era traccia alcuna di uso di armi chimiche. Intanto però la notizia era rimbalzata su tutti i media e ciò fu sufficiente a Usa, Inghilterra e Francia per sparare dalle loro navi 105 missili sui presunti laboratori di bombe vietate.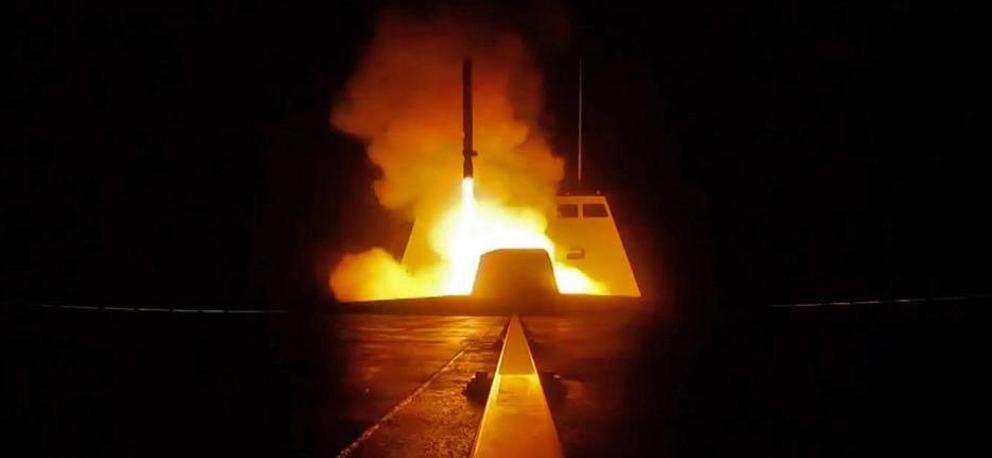 Ma come nota Il Giornale la storia di Le Mesurier è già sufficiente a renderlo una fonte inattendibile: «Come molti altri ufficiali dell'esercito britannico, ha frequentato la Royal Academy of Military, dove si è diplomato con il massimo dei voti, ricevendo la Medaglia dalla Regina. In seguito ha servito l'esercito britannico in molti teatri di guerra. In particolare, ha lavorato come capo dell'intelligence inglese a Pristina, in Kosovo, prima di lasciare l'esercito e andare a lavorare per le Nazioni Unite, dichiarando che "l'aiuto umanitario è più efficace di un esercito nei teatri di guerra"». Un'affermazione che pare però in aperto contrasto con altre attività di Le Mesurier: «Prima della fondazione dei White Helmets, Le Mesurier ha ricoperto ruoli di prim'ordine nell'Olive Group, un'organizzazione privata di mercenari che da allora si è fusa con Blackwater-Academi in quello che oggi è conosciuto come il Constellis Holdings. Poi, nel 2008, Le Mesurier ha lasciato il gruppo Olive dopo essere stato nominato alla direzione della Good Harbor Consulting, presieduto da Richard A. Clarke: un veterano della sicurezza nazionale statunitense sotto le amministrazioni Bush e Clinton – aggiunge il giornalista de Gli Occhi della Guerra – Dopo essersi unito a Good Harbor, Le Mesurier si è trasferito ad Abu Dhabi, dove si è specializzato in gestione del rischio, pianificazione di emergenza e protezione delle infrastrutture critiche. Ha addestrato una truppa a protezione dei giacimenti di gas degli Emirati e ha gestito la sicurezza della Coppa del Golfo del 2010 nello Yemen. Gli Emirati, come sappiamo, insieme alle altre monarchie del Golfo, hanno ampiamente finanziato e supportato l'opposizione armata contro Bashar al-Assad. Nel 2013 Le Mesurier ha fondato in Turchia gli Elmetti bianchi siriani». Ai quali sono giunti finanziamenti principalmente dal Foreign and Commonwealth Office, il dicastero del Regno Unito responsabile della promozione degli interessi del Paese all'estero, e dagli Usa che destinavano alla Ong ben 200 milioni l'anno ridotti a 6,6 dall'amministrazione Trump.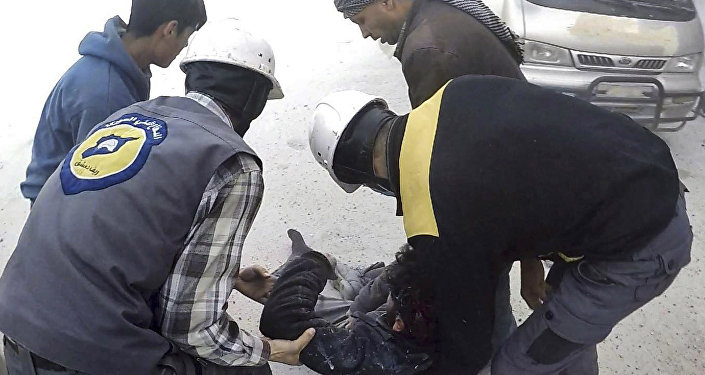 Com'è noto gli 800 White Helmets nel luglio scorso sono stati evacuati dalla Siria attraverso la Giordania, lasciandosi dietro però parecchie ombre sul loro operato. A sostenerlo è soprattutto Sputinik News, l'agenzia stampa russa: «Come dimostrano numerosi filmati, diffusi dalle stesse organizzazioni ribelli siriane, i "Caschi Bianchi" sono, in verità, parte attiva del sistema di terrore ed intimidazione imposto da Jabhat al-Nusra e da altre organizzazioni jihadiste nei territori sotto il loro controllo. Uno di questi video, messo su Internet il 16 maggio 2015, è stato girato ad Al Jasim ovvero una città di quella provincia di Daraa da cui provengono molti degli 800 "Caschi" evacuati in Giordania. In quel video si vedono tre militanti dell'organizzazione portar via il cadavere di un uomo appena giustiziato con tre colpi alla testa su ordine di una Corte Islamica. In un altro filmato, girato sempre nel 2015 nella città di Haritan, i "Caschi Bianchi" con annessa barella per il morituro assistono alla sentenza di un tribunale di Jabhat al-Nusra e all'immediata esecuzione del condannato con un paio di colpi alla testa. Ma i "Caschi Bianchi" sono stati soprattutto il braccio della propaganda jihadista ed hanno realizzato e distribuito i più importanti video utilizzati per commuovere l'Occidente e convincerlo del coinvolgimento del regime siriano nei vari attacchi chimici attribuitigli senza reali prove dal 2013 ad oggi».
L'OSSERVATORE SUI DIRITTI CHE VENDE VESTITI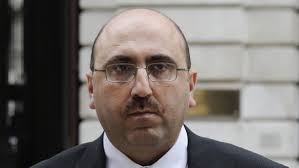 Torniamo invece al reportage di Skelton del 2012 per comprendere al meglio l'attività di un'altra organizzazione divenuta preziosa fonte dei media internazionali: «La giustificazione "dell'inevitabile" intervento militare è la crudeltà del regime del presidente Assad: le atrocità, i bombardamenti, le violazioni dei diritti dell'uomo. L'informazione qui è cruciale e una sola fonte domina su tutte le altre per ciò che riguarda la diffusione di informazioni sulla Siria. Viene ogni volta citata: "Il direttore dell'Osservatorio Siriano per i Diritti Umani (OSDH) ha dichiarato alla Voice of America che i combattimenti e i bombardamenti hanno ucciso almeno 12 persone nella provincia di Homs" – scrive ancora The Guardian – L'OSDH viene comunemente utilizzata come fonte unica di informazione e di bilanci statistici. Ma chi sono quelli dell' Osservatorio Siriano per i Diritti Umani? "Essi", sono Rami Abdulrahman (o Rami Abdel Rahman), che risiede a Coventry. Secondo un dispaccio Reuters del dicembre dell'anno scorso: "Quando non risponde alle telefonate della stampa internazionale, Abdulrahman non è lontano da casa, solo più giù, in strada, nel negozio di abbigliamento che gestisce con sua moglie". Questo nome, "Osservatorio Siriano per i Diritti Umani", suona così rispettabile, così inattaccabile, così obiettiva. E tuttavia quando Abdulrahman e la sua "ONG con sede in Gran Bretagna" costituiscono la sola fonte di molte informazioni su un argomento così importante, sarebbe ragionevole sottoporre questo organismo ad un esame un po' più approfondito di quello che è stato fatto fino ad oggi.
Questo Osservatorio non è comunque la sola fonte siriana di informazione della quale ci si potrebbe fidare ciecamente o quasi… Un combattente importantissimo di questa battaglia per guadagnare gli spiriti e i cuori è il giornalista USA e blogger per il Daily Telegraph, Michael Weiss».
Come spiega sempre Skelton, Weiss è anche il direttore della comunicazione e delle relazioni pubbliche della Henry Jackson Society «un think tank di politica estera ultra-ultra-bellicista. Tra i padrini della Henry Jackson Society, figurano: James "ex boss CIA" Woolsey, Michael "segretario alla sicurezza interna" Chertoff, William "PNAC (Project for a New American Century)" Kristol, Robert "PNAC" Kagan, Joshua "Bomb Iran" Muravchick e Richard "Principe delle Tenebre" Perle. La società è diretta da Alan Mendoza, consigliere capo del gruppo parlamentare inter-partito sulla sicurezza internazionale e transatlantica».
Non credo serva aggiungere altro per sostenere che la cruenta guerra civile in Siria deve finire al più presto per mettere una pietra tombale su queste spudorate cospirazioni internazionali: la conquista di Idlib è un passo fondamentale verso la pace nella Repubblica Araba di Siria. Se Usa, Francia Inghilterra vogliono rendersi utili, invece di minacciare Assad che sta cercando di ripristinare la legalità nel paese catturando gli ultimi ribelli e jihadisti, cerchino di convincere i rivoltosi ad una resa immediata nell'interesse di una popolazione e di bambini spesso usati come ostaggio e scudi umani dai guerriglieri impietosi dell'Isis.
Fabio Giuseppe Carlo Carisio
© COPYRIGHT GOSPA NEWS
divieto di riproduzione senza autorizzazione
http://www.gospanews.net/en/2018/12/21/elmetti-bianchi-denunce-per-traffico-dorgani/
per leggere l'articolo integrale di Charles Skelton su The Guardian
in italiano clicca qui
per leggere l'articolo originale di Charles Skelton su The Guardian
in inglese clicca qui
per approfondimenti sulle guerre in Siria e Libia clicca qui
FONTI
http://www.occhidellaguerra.it/gli-elmetti-bianchi-accusano-assad-non-attendibili/#more-47061
https://it.sputniknews.com/opinioni/201807236272386-londra-berlino-lasciano-migranti-per-italia-ma-riconoscono-caschi-bianchi/
(Visited 426 times, 1 visits today)