He declared himself an Afghan minor to avoid repatriation, then killed the 87yo neighbor who helped him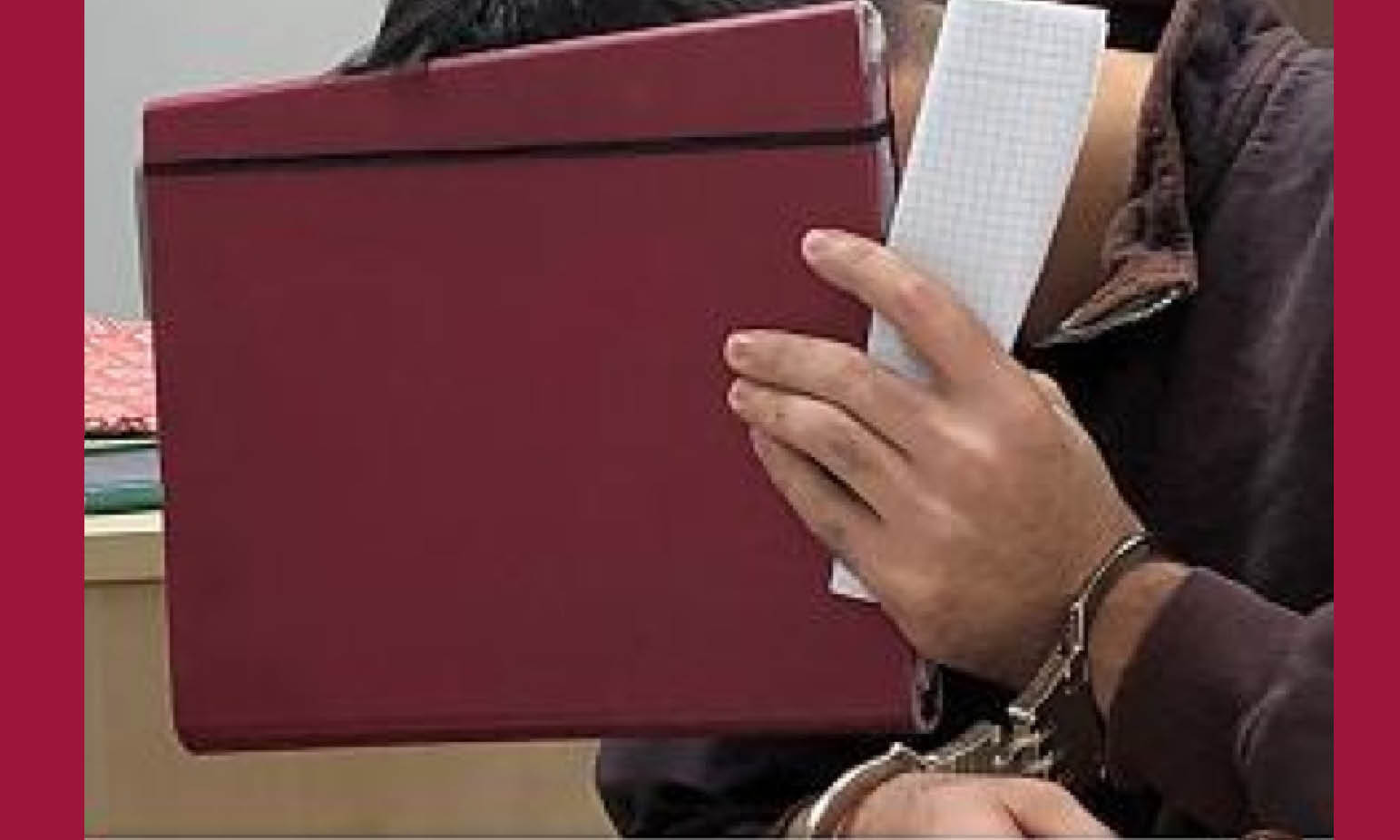 by Fabio Giuseppe Carlo Carisio
The story of Mohammed is exemplary not only to describe the wicked ferocity of some young muslims but above all to make them understand how they are able to use every rule on the reception of migrants in order to remain in Europe even maintained by public social assistance.
The disturbing story emerged during the investigation into the terrible murder of an elderly German woman, the 87-year-old Ursula P., guilty only of being the neighbor of the man, alleged of Pakistani origin, arrested on suspicion of having killed her.
The victim's body was found in Jena, Thuringia, East Germany, with marks of beatings, stab wounds and traces of strangulation, crammed inside a suitcase and hidden in the cellar of the dead woman's home. The brutal crime took place on 10 January 2019 in the nation of Angela Merkel, one of the European leaders most involved in the policies of welcoming migrants, but it could have happened anywhere in Europe.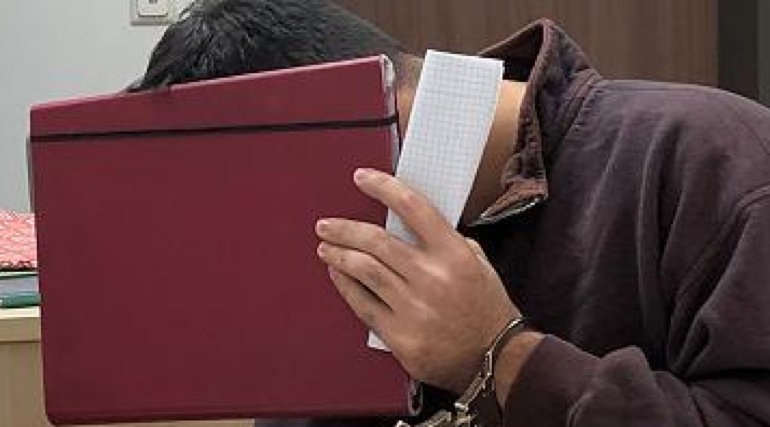 At the base of the crime there would be a gigantic lie of the alleged murderer, now 24 years old: that of being a native of Afghanistan and being a minor, a circumstance now impossible to deny. That's a recurring lie among migrants as repeatedly ascertained also by the Italian Police during the landing of immigrants, many of whom claim to be minors without being so.
"FALSI MINORI E MALATI IMMAGINARI": ECCO I TRUCCHI DELLE ONG PER SBARCARE I MIGRANTI
And many of them, without the slightest imagination and with a strong sense of impunity, declare themselves born on January 1st. Just like the young man arrested in Germany who declared to the German authorities that he was born on 1.1.1995.
"The suspect arrived to Germany back in 2011 and claimed to be an accompanied minor from Afghanistan. He also said his name was Auwel Nom Lakab. Now, the man is being identified as Mohammed A., and police say he may have lied about his date of birth too" reports Russia Today in a detailed article.
During the hearing to validate the arrest forward the Gera District Court, Jena City Criminal Superintendent Jens Thiel said that the data taken from the boy's smartphone suggests that the profile provided to the German authorities could be completely false.
The Samsung Galaxy was confiscated in the locked state and then "cracked" by specialists from the Federal Criminal Police Office (BKA – Bundeskriminalamt), as reported by the German-language media Focus Online.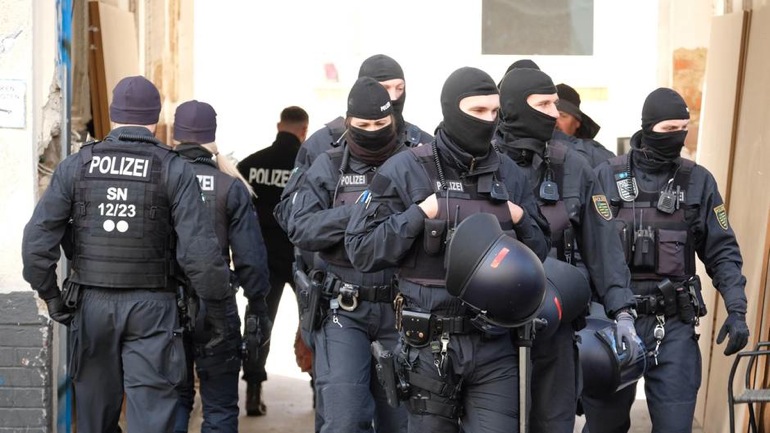 «Crucially, Mohammed might have come from Pakistan, as his smartphone contains around 50 Pakistani numbers but none from Afghanistan – and this includes the contact designated as "mother." This is also supported by additional evidence from interpreters who studied his messages» adds RT.
This discovery represents a real turning point for investigators: as Mohammed's initial request for asylum was rejected by the Federal Office for Migration and Refugees (Bamf) in 2011, but he was allowed to stay, precisely because it was believed that the migrant without papers came from Afghanistan.
Afghanistan is deemed an 'unsafe country' in Germany and deportations there have been on hold for years. Pakistan, however, lacks such a designation.
Therefore if it had been discovered immediately that the young man was of Pakistani origin he would have been repatriated. But this has not happened and has been able to get stained by the horrendous crime at the peak of various psychological pressures towards the neighbor for getting money.
The victim, identified as Ursula P., was found wrapped in a sheet in a suitcase stored in a cellar in January 2019. According to police, the woman was brutally beaten and suffered a stab wound, only to be strangled with a scarf.
His neighbor, the alleged 24-year-old migrant, was soon arrested on a murder charge because his DNA was found all over the victim's body, as well as on one of his nails. The 1st criminal division headed by Judge Uwe Tonndorf is engaged in the investigation of the murder. Although the suspect remained silent since his arrest, the police believe he acted out of greed.
ERGASTOLO ALLO SQUARTATORE DI PAMELA: resta l'ombra della mafia nera
Investigators found photos of the woman's ID card and a debit card on the suspect's phone along with her statement on her cell phone, suggesting that she had € 10,000 ($ 11,149) in her bank account. The suspect tried unsuccessfully to move € 7,000 ($ 7,804) from the victim's account to his own shortly after the murder.
According to local media reports, the woman knew the boy and was so impressed by the sad stories of the migrant, that his father was allegedly beheaded and his blind mother, who repeatedly supported him with large sums of money totaling about 10 thousand euros. But that to him, maintained also by social services, was not enough …
A PROCESSO IL BRANCO NERO CHE HA STUPRATO E UCCISO DESIREE DA VERGINE
The man would have been troubled by his brutal act so that a WhatsApp chat partner suggested he apologize to Allah for what he had done and "ask the prophet Muhammad for help." He communicated intensively with a certain "Hajji" from Pakistan, particularly during the time of the crime in January 2019.
However, other evidence suggests that it was not just a spontaneous act of aggression. The browser's search history on his smartphone indicates that he searched for "robber killers", "death penalty in Germany" and "duration of detention", and studied the story of a German serial killer known as "Midday Murderer", who killed seven people in the 1960s. He also spent most of his time on the Internet betting on sports, surfing on porn sites and looking for prostitutes near his residential area.
The accused, who had no education or professional qualifications and had been living on social benefits since arriving in Germany, was also known to the police: he had previously been detained on at least five occasions with charges of fraud, insults and threats to the people. But all this was not enough to stop him before he killed the neighbor who had also helped him.
Fabio Giuseppe Carlo Carisio
© COPYRIGHT GOSPA NEWS
no reproduction without authorization

MAIN SOURCES
(Visited 189 times, 1 visits today)