Russian Church explains how 'Grace of God' protects from Covid-19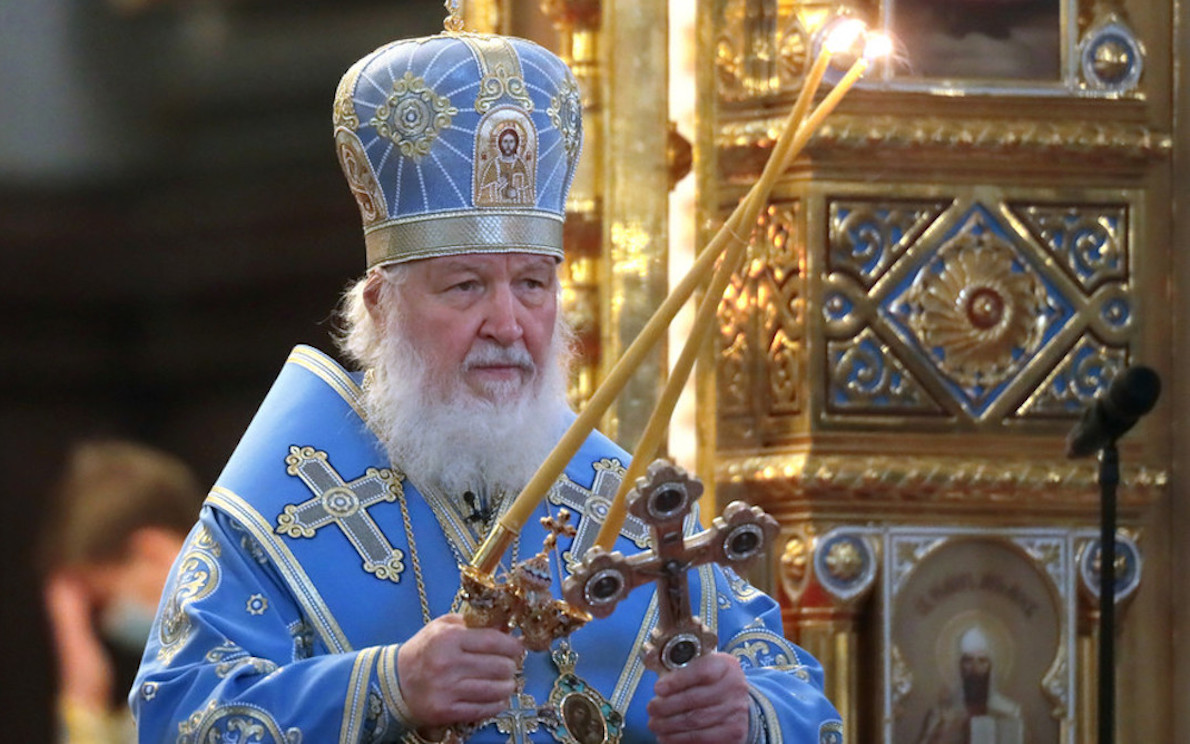 On the cover Patriarch Kirill of Moscow and All Russia. © Sputnik : Vitaliy Belousov
by Russia Today
Russians should not fear catching Covid-19 in places of worship because epidemiological measures are being followed, and believers are protected by "the grace of God," the head of the national Orthodox Church has claimed.
Speaking on Monday at a service in Moscow's Cathedral of Christ the Savior, Patriarch Kirill of Moscow and All Russia urged the faithful not to fear contracting coronavirus in holy spaces. "I regret that the circumstances surrounding the pandemic are certainly reducing the number of faithful attending church,"Kirill told the congregation.
TOTALITARIANISM, FEAR, PSYOP OF MASS' HYPNOSIS. For Forcing Parents in Vaccinating their Sons
"It is understandable. It is clear that some people are afraid of getting sick, so the last thing they need is to fear getting sick at church," he continued. "Firstly, God's grace is here, and secondly, we follow the rules so that people do not come into close contact. The church is not a place where the infection spreads."
Kirill himself was vaccinated against Covid-19 earlier this year. The church has backed calls for people to be inoculated but has stopped short of supporting compulsory jabs.
"No one should be forced to receive a COVID-19 vaccine". Archbishop for the US Military Services stated. Against Vatican's Hard Route
In October last year, the Patriarch suggested that Covid-19 was the "last call" for humanity to turn to spiritual life, stressing that the epidemic called for people to "live outside the law of lust" and impose greater self-restraint on themselves.
READ MORE: Russia confirms first cases of Omicron variant
According to Russia's coronavirus HQ on Monday morning, 32,136 new cases of coronavirus infection had been registered in Russia in the past 24 hours. In the same time frame, 1,184 died from the virus, while 28,070 citizens recovered.
by Jonny Tickle
Originally published by Russia Today
---
Note: all links to Gospa News articles has been added by Gospa News editorial staff
"Cops Abducted Me to Held in a Covid Concentration Camps Against my Will". Young Australian Girl Tells in a Disturbing Video
WEAPONS LOBBY – 5. NWO's Warfare Plan against Russia and Counter-Information. CEPA Project from Washington with NATO-EU & Defense Corporations
(Visited 737 times, 4 visits today)