Pope Francis to Defense Orthodox Religious against Expulsion from historical Kiev Monastery by Zelensky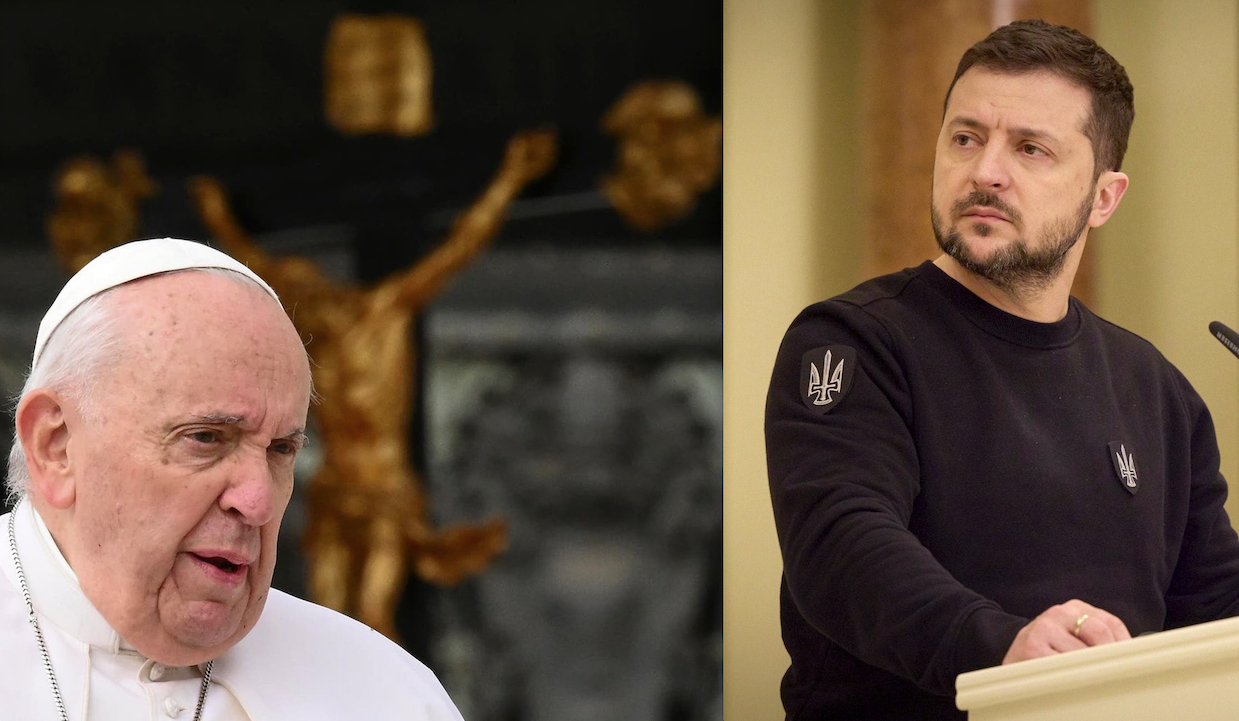 Pope Francis has voiced concern over the situation in the Kiev Pechersk Lavra following attempts by the Ukrainian authorities to expel monks from the country's iconic Orthodox Christian site.
Speaking at the end of a general audience on Wednesday, the pontiff said he was "thinking about the Orthodox monks in the Kiev Lavra."
"I ask warring parties to respect religious places," he added, asserting that the clergy of any denomination "are the support of the people of God."
His comments came after Patriarch Kirill, the head of the Russian Orthodox Church, last week issued an appeal to Christian leaders of various denominations and international organizations over what he described as "a sharp increase in state pressure on Orthodox Christians in Ukraine."
Zelensky backs Expulsion of Christian Monks after Seizing the Historic Kiev Pechersk Lavra Monastery
Referring to Kiev Pechersk Lavra, Kirill called for "every possible effort to prevent the forced closure of the monastery, which would lead to a violation of the rights of millions" of faithful.
On March 10, Ukraine's Ministry of Culture claimed, without providing any evidence, that the Ukrainian Orthodox Church of the Moscow Patriarchate had violated a 2013 agreement, under which the state allowed them to administer the religious site. Clerics were subsequently ordered to vacate the monastery by March 29.
ALL DETAILS IN THE GOSPA NEWS INVESTIGATION HERE
This article in Italian is available with simultaneous machine translation in English
IL PAPA INTERVIENE IN DIFESA DEI RELIGIOSI ORTODOSSI DI KIEV. Dopo l'Espulsione dal Monastero decisa da Zelensky
Ukrainian Orthodox Church's Formal Complaint to UN over Persecution and Religious Discrimination by Kiev
(Visited 400 times, 1 visits today)