CDC Directs Kids To Secretive Online Chat Space To Explore Sex Change Operations, 'Having Mulitiple Genders,' The Occult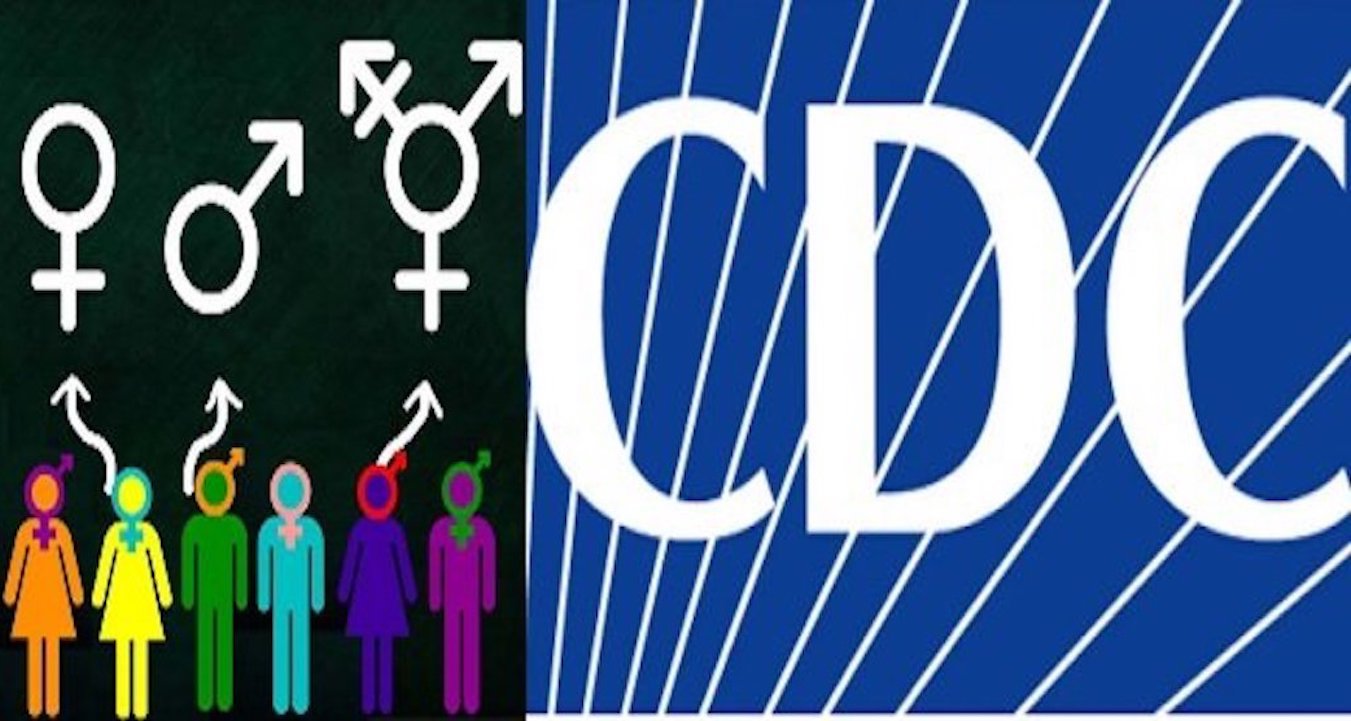 The Centers for Disease Control and Prevention is hellbent on grooming, killing and castrating your children.
The federal agency that insists on suffocating children for hours in germ-ridden masks and injecting them with dangerous experimental "COVID vaccines" is now promoting an online chat space for teens to explore gender dysphoria, sex change operations, LGBT activism, polyamorous relationships and the occult.
Pfizer Crimes against our Children: Cardiac Arrest of Two Month Old Baby an Hour after Experimental Vaccine
The chat rooms, called 'Q Chat Space,' are advertised on the CDC's LGBT Health Resources Pageand are run in part by Planned Parenthood.
Q Chat Space which describes itself as a "professionally facilitated live chat group for LGBTQ+ teens," is available for "Bi/Pan Youth" of ages 13-19 and encourages teens to hide their chats from their parents. Messages in the chat are even designed to be hidden quickly while the chat room is being used.
Catho-Dem Biden: Transgenders' Lover in Masonic Cult. Us President wants Them in Govt, Army and Female's Sports
Conversations on Q Chat Space are premised on mature sexual themes including, "Sex and Relationships," "Having Multiple Genders" and "Drag Culture 101."
"Queer Youth Activism" is designed for "youth of color."
Facilitators in the chat "persuade youth to refer to themselves as bizarre things like 'xe/xem' and to use new titles such as 'Black, genderqueer, grayace, and neurodivergent' or 'Black nonbinary queer asexual,'" Natural News reports.
Teens can engage in conversations about "Gender Affirmation Surgeries" and hormone replacement therapy on Q Chat.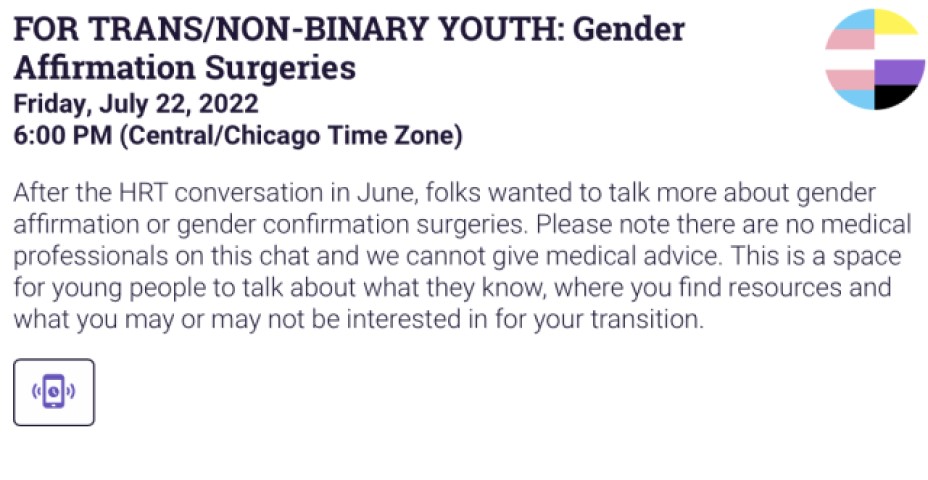 A meme of a Trojan horse is featured on Q Chat's Instagram page notifying children that they may realize they're queer after "learning about queerness" and being influenced by their friends.
A post shared by Q Chat Space (@qchatspace)
Another chat called "Finding Chosen Family" is aimed at assisting youth with breaking ties with members of the family who won't accept their pangender lifestyle.
Lawsuit against Transgender Clinic for Children. Changed in Half-Male, Girl Accuses
"There are also chats on astrology, including "'Queering Tarot,' a reference to tarot cards commonly used in occult practices, Breitbart News reports. "The sexually, politically, and even spiritually charged material is intermixed with content that appeals to young children, such as conversations on video games, Pokemon, and StarWars."
An introductory video featured on Q Chat Space's homepage implores members of the group to describe things that help them cope with dysphoria.
"Our topic today is dysphoria and ways to deal with it," facilitator Sam_they notes. "Let's start with names and pronouns."
After Sam_they announces its preferred pronouns "ey/em," the facilitator urges teen users to adhere to a confidentiality agreement.
"We want people who use Q Chat Space to feel safe, get support, and make friends. In order to make sure that happens, we need to have clear and mutually agreed upon ways to interact with each other. We ask every person who joins groups on Q Chat Space to agree they will: 1. respect other's identities 2. keep confidentiality — what's shared here, stays here. 3. be here for support and try to stay positive. 4. welcome new ideas and different perspectives. 5. Own up to and forgive mistakes," Sam_they explains.
"Alright, so, first question: what are some things that make you feel better when you feel dysphoric? " Sam_they continues. "Like when you feel like your body/how other people see you doesn't match your gender."
DISNEY & RAI: LE PORTE DELL'INFERNO PEDOFILO. Sui Bambini Bombardamento Sessuale LGBT in Cartoon e Film. Arresti a Disneyland
I like wanna cover up my whole self," "Tony_he responds. "U need to aim higher i wish i were an incorporeal entity personally," adds.
"Please don't judge me," Diego_he replies. "So growing up I was told often 'A mans body should look a certain way' I was told 'You think anyone will be attracted to you if you look like that" So I often wore sweaters, stay away from anyone I might like.
A button is incorporated on each section of the website showing a stick figure running towards an exit notifying users to,"Click/Tap here for a quick escape …" When clicked, the button redirects users to the Google homepage, hiding the site:
The United Nations World Health Organization is also focused on mainstreaming gender dysphoria.As the Gateway Pundit reported, the WHO is slated to update its guidance on gender to declare that "sex is not limited to male or female" and goes "beyond non-binary."
(Visited 854 times, 1 visits today)