Husband of BBC Presenter Killed by Covid Vaccine Sues AstraZeneca. Vaccine is Unsafe "Defective Product" said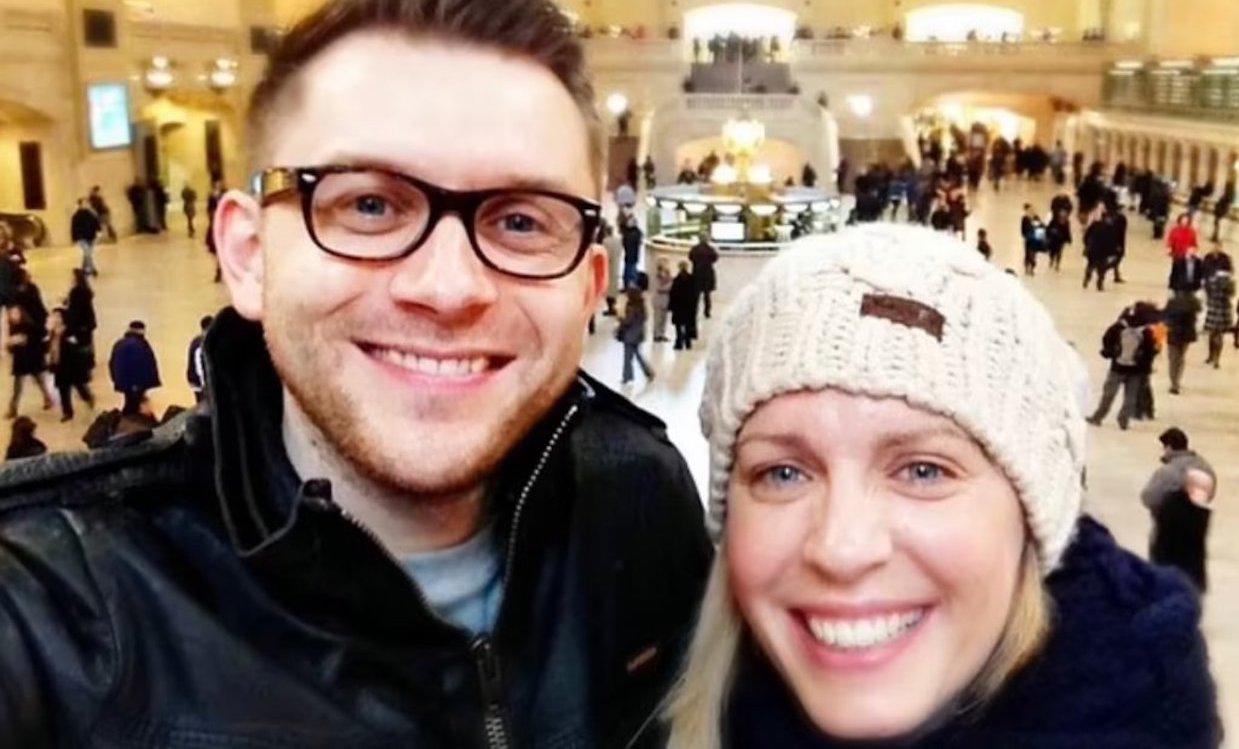 On the cover image the widower Gareth Eve alongside his Liza Shaw died on May 2021
The widower of BBC presenter Lisa Shaw who died from coronavirus vaccine complications says he has "no alternative" but to pursue legal action against pharmaceutical company AstraZeneca, arguing the vaccine is an unsafe "defective product". The Mail has more.
Mother-of-one Lisa Shaw, 44, died from "vaccine-induced thrombotic thrombocytopenia" in May 2021, about a week after receiving her first Covid jab. She worked for BBC Radio Newcastle.
Lawyers for her husband, Gareth Eve, reportedly sent pre-action protocol letters to AstraZeneca last year on the behalf of nearly 75 people who allege that their relatives died or suffered injuries related to the vaccine.
Coroner confirms 44-year-old BBC presenter died from AstraZeneca Covid-19 vaccine side effect
Now, nearly two years after Ms. Shaw's passing and failed attempts to "engage with the U.K. Government, MPs and three prime ministers', Mr. Eve has told the BBC he has taken legal action in an attempt to get "some sort of acknowledgement or recognition" from the drug producer.
The grieving widower is pursuing a lawsuit after he reportedly spent two years trying to address the vaccine-related deaths and illnesses with U.K. leaders.
Mr. Eve alleges no one had "reached out or engaged with us at all", forcing him to take legal action against the firm. "We're not crackpots or conspiracy theorists, we're husbands and wives and family members who have lost somebody – that's all it is," he said.
UK: 4,017 Request of Vaccine Damage Payments. Families of 19 People Dead and 54 Serious Injured Launched Class-Action vs AstraZeneca
The father of one said that he just wants "some sort of acknowledgement or recognition that these deaths have occurred". He believes "too many people" are grieving deaths or suffering from illnesses directly linked to the Covid jab and claims they are being forced to treat their situation as "a dirty secret".
Mr. Eve said that despite the "many lives" AstraZeneca's vaccine has been accused of taking, the lawsuit is aimed at drawing attention to "what this vaccination has done to Lisa and other families".
He also added that the complaint is not about money, noting that no amount is "going to bring my son's mam back". The claimants have taken legal action against AstraZeneca under the Consumer Protection Act 1987.
"DA 2 ANNI ATTENDO GIUSTIZIA PER MIA MOGLIE UCCISA DAL VACCINO ASTRAZENECA". Il Dramma del Marito di Zelia Guzzo morta per Trombosi a 37 anni
It is understood that they are pursuing damages on the basis that the Covid vaccine was a "defective product in that it was not as safe as consumers generally were reasonably entitled to expect". The claimants have also demanded payment under the Government's Vaccine Damage Payment Scheme.
The Government says that if a person is 'severely disabled' as a result of a vaccination against certain diseases, they could get a one-off tax-free payment of £120,000.
The Vaccine Damage Payment is not a compensation scheme. Applicants can still take legal action to claim compensation, even if they get a payment from the scheme, the Government says.
Originally published by The Daily Sceptic
---
LINKS MAIN SOURCES
GOSPA NEWS – WUHAN-GATES DOSSIER
---
Italian Girl Killed by Vaccine! Coroner Claimed Adverse Effect by AstraZeneca
Former Italian PM Berlusconi in Intensive Care. After Two Pathologies Typical of the Covid Vaccines' Serious Adverse Reactions
Rock Singer's Fatal Brain Injury caused by AstraZeneca Vaccine, Inquest Concludes. His Fiancée is the First Person Compensed in UK
(Visited 313 times, 1 visits today)