Turkish Army bombs An Issa prison: 859 ISIS Foreign Terrorist Fighters escaped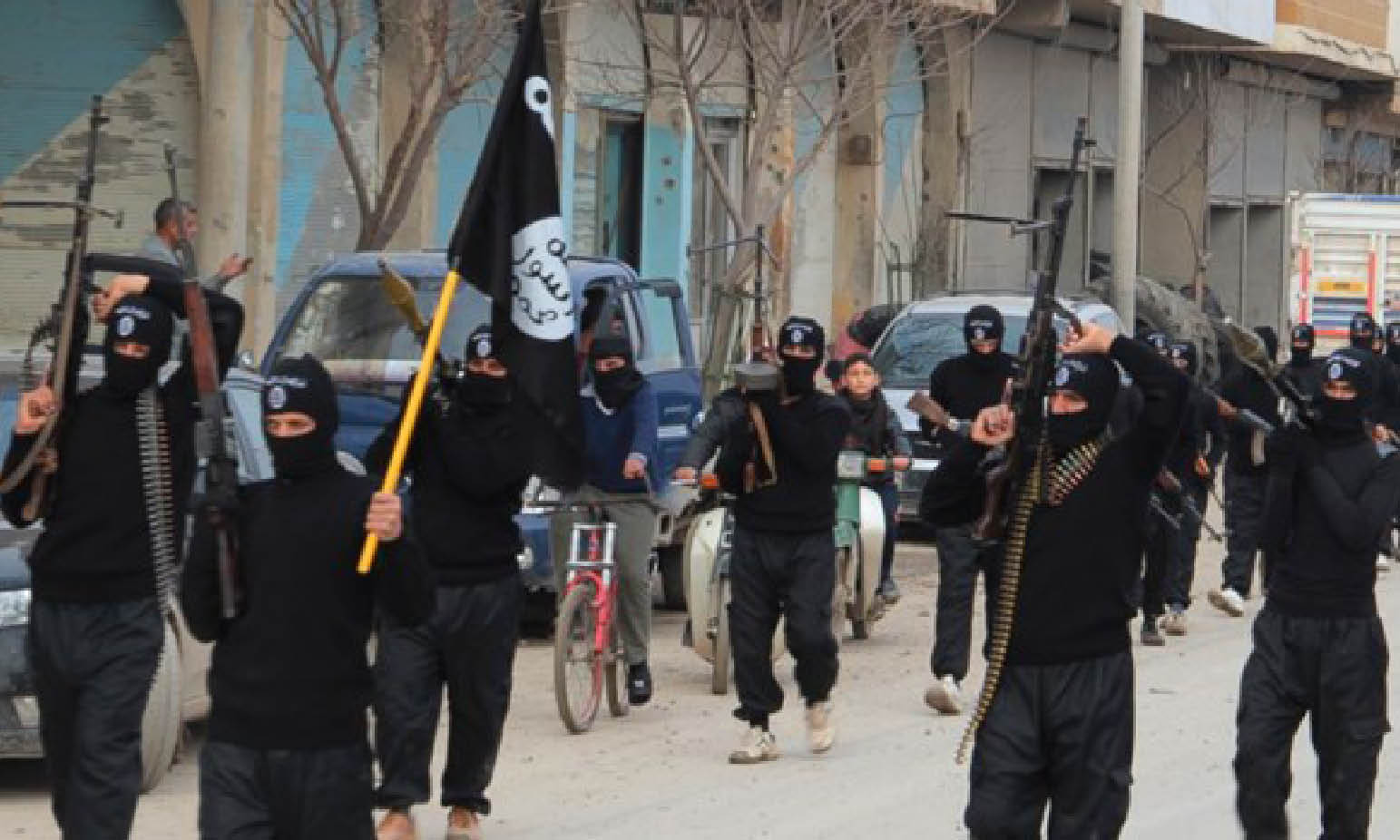 The islamic criminal Erdogan
opens the Hell's doors in Rojava.
At least other 3 jails targeted


Ambulances bombed, 3 nurses abducted
by Fabio Giuseppe Carlo Carisio
«We spoke now with Jelal Ayaf, co-chair of Ayn Issa camp. He told us: 859 people successfully escaped from the foreigners section, a few others could be recaptured». This is the Breaking News posting on Twitter by Rojava Information Center (@RojavaIC) at 1:18 PM (GMT + 1) on Sunday, October 13, 2019. This will remains an unforgetable day for Middle East and may be for Europe.
This is the moment when the Turkish Islamic dictator Recep Tayyip Erdoğan opened the doors of hell in Syria to free ISIS's Foreign Terrorist Fighters, thus earning other potential jihadist militiamen for his infamous military actions. But also creating a further threat looming over Europe as many of them will be able to hide among the approximately 400 thousand Kurdish and Christian refugees who are fleeing from Rojava to avoid genocide.
He actually fulfilled the FTF release announced several times by US President Donald Trump who had pressed European countries to take them back: even a few hours before the bombing of Ain Issa in a phone call to the leaders of France and Germany, as if there were perfect synchronism of strategies between them …
Trump claims further yesterday: «the Kurds were going to fight the Iraqis about a year and a half ago» the implication being that this justifies his decision to abandon them now but it seems a perfect agreement with Erdogan criminal plan!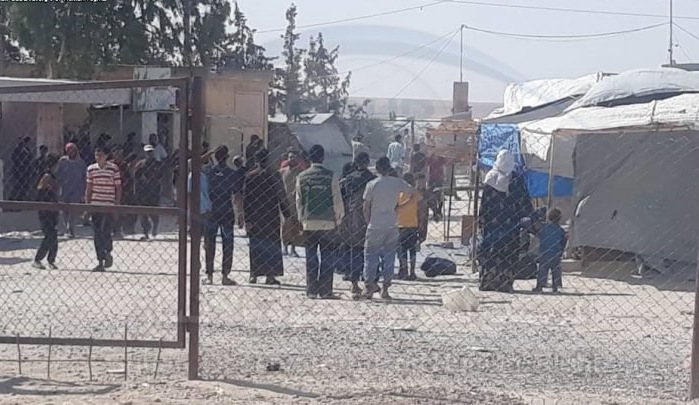 In the post is added that «sleeper cells emerged from inside 'open' IDP section, carrying out attacks, situation in camp very volatile». The dangerous ISIS members escaped due to a prison break after Turkish bombing. It was the last of almost 5 similar attacks against the Rojava land's prisons in wich the Kurdish-led Sdf (Syrian Democratic Forces) detainated the Daesh FTF after many years of bloody fighting in Raqqa and Deir Ezzor governorates.
That's the moment in wich the efforts of this real war against Daes evanish in a few minutes. The Kurdish media ANF report that «the ISIS prisoners and their families, who possess weapons, have reportedly taken shelter in the village of Halidiya».
read more ERDOGAN ATTACKS ROJAVA FOR HELPING JIHADIST AND ISIS PRISONERS
According what we wrote in a Gospa News previous report the escapes seem very sinchronized with the shelling. That appears like a plan for releasing the ally soldiers. In many items the ANF media explaned the close ties between dangerous DAESH commanders and the MIT, the Ankara intelligence service, directed by president Erdogan himself, as we reported in the first article about the invasion in Rojava.
«Villages in the vicinity of Ayn Issa Camp in Al-Raqqah countryside, are under bombardment by Turkish warplanes in addition to heavy and violent rocket shelling, amid advancement by gunmen of pro-Turkey cells with factions loyal to Ankara towards Ayn Issa, after imposing full control over Sluk town» the Syrian Observatory for Human Rights tells.
SOHR also adds that: «The Internal Security Forces (Asayish) withdrew from the camp with the approaching of clashes, in order to participate in repelling the attacks, while 3 members of an ambulance team were kidnapped near the camp and it is not known so far whether they were abducted by factions or cells loyal to Turkey». Instead, the Kurdish Red Crescent ambulances and the hospitals too were bombed in Serekanye/Ras Al Ain and Kobane.
read more YOUNG POLITICIAN KILLED BY JIHADISTS. THE AMBULANCE BOMBED
SDF estimates it is holding 12,500 ISIS fighters in prisons across Syria, 50% in areas being targeted by Turkish Army's aircrafts and tanks. So, becomes true the nightmare telling by a Kurdish comander when started the Erdogan's operation Peace Spring: «We don't have the time to be relocating them – told Gen Mazloum Abdi – Protecting the prisons became a secondary issue for us. It is not a priority for us any more».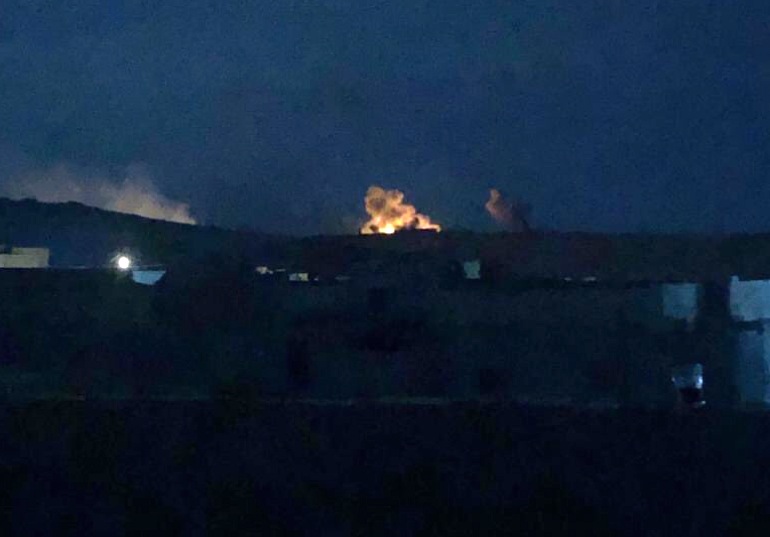 The first attack happened on friday as reported on Twitter (@GforGilgo): «Turks bombed a prison where ISIS prisoners are held also in Kobane, with a US base very nearby. This is why US jets are in the area». And RoJava Information Center confirmed: «"It's right, they struck there. There was an ISIS prison there, they struck around the prison. There are French and American bases around there. It's not clear if there was an impact, if anyone there was injured or killed». In the same day the Gen Mazloum Abdi confirmed that the Turkey shells targeted the Qamishli prison, allowing 5 ISIS to escape. They have not been recaptured.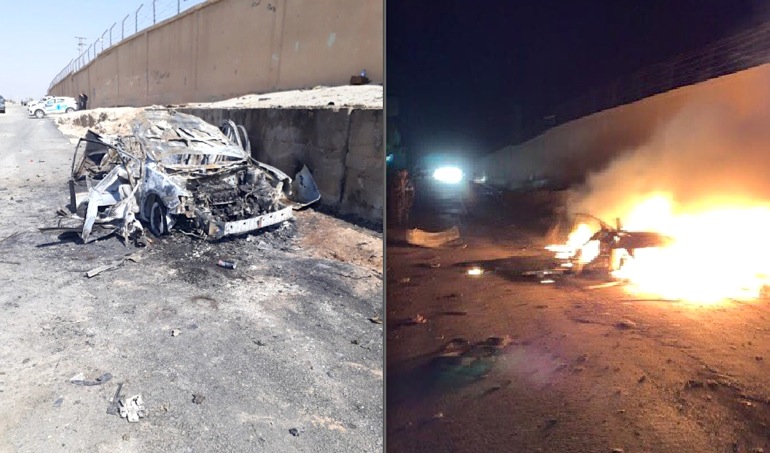 Then, on Saturday, 12, the Coordination & Military Ops Center – SDF (@cmoc_sdf) tweeted at 1,48 PM that «an explosion due to a car bomb happened now nearby an ISIS Ghuwairan prison in Hessakeh, which holds thousands of ISIS prisoners. ISIS sleeper cells are taking advantages from the Turkish offensive on NE Syria». The same profile many hours later, at 10,29 reported: «ISIS terrorist detained flee from Jirkin prison in Qamishli, as a result of Turkish shelling».
read more SARA, THE FIRST CRISTIAN CHILD KILLED BY SHELLS
On saturday evening the Us president Donald Trump in a public conference broadcasted by many network spoke about the problem of the Foreing Terrorist Fighters: «You have to take them back or we are going to let them go right on your damn border» Trump said he called French and German leaders and threatened to release ISIS fighters in their countries.
Some hours later the Turkish Army bombs one of the most important detention camp in Royava: the Ain Issa. Then around 1thousand prisoners escaped. May be that a part of them will go abroad, likely in Europe, hidden in the crowd of refugee. May be that another part will stayed in Syria to join the other jihadists group Turkish-backed. So since this moment a new hell begins…
Fabio Giuseppe Carlo Carisio
no reproduction without authorization

SYRIA, ALL GOSPA NEWS REPORTS
JIHADISTI, ALL GOSPA NEWS REPORTS
(Visited 425 times, 1 visits today)