Notorious Sicilian Mafia Boss 'Diabolik" dies without Repentance refusing Religious Celebrations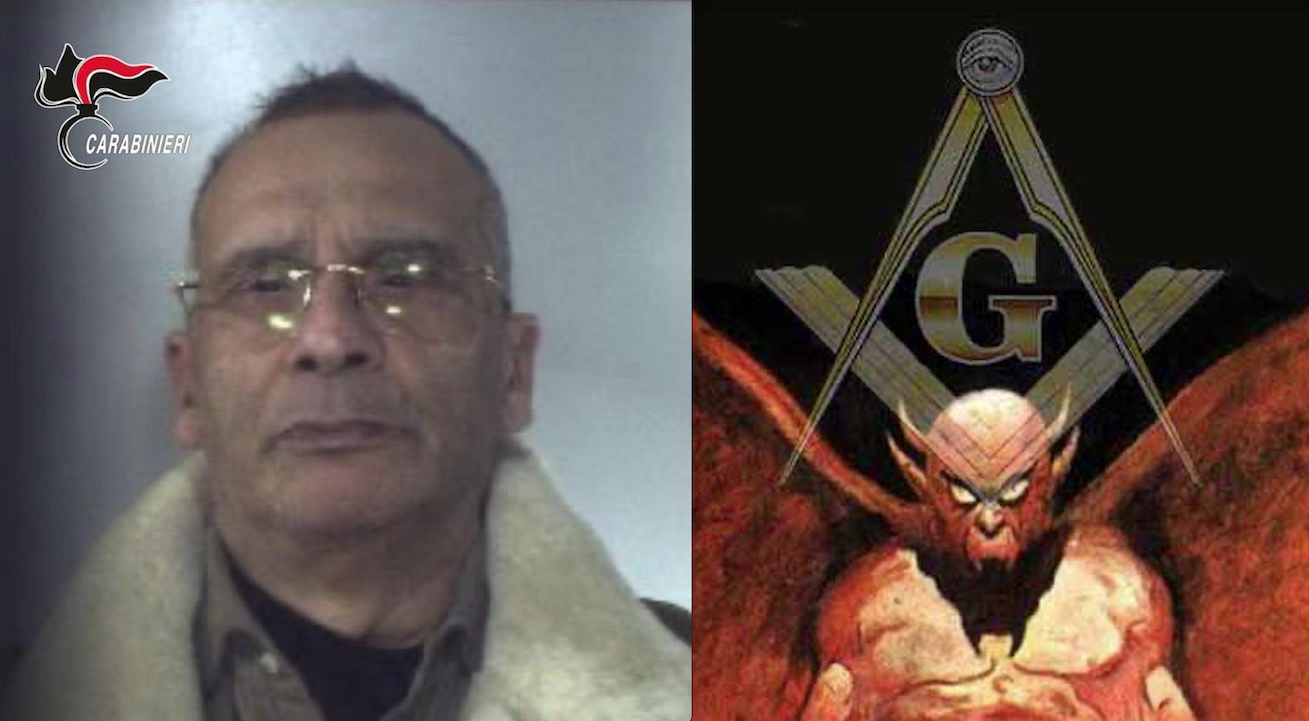 Matteo Messina Denaro took a one-way ticket to Hell
by Carlo Domenico Cristofori
Infamous Italian mafia boss Matteo Messina Denaro, who was arrested earlier this year after three decades on the run, has died of cancer at the age of 61, the local media has reported.
The passing of Messina Denaro, who had been serving several life sentences for his involvement in numerous murders, was announced on Monday.
The public broadcaster Rai said that the Cosa Nostra boss had succumbed to colon cancer at the San Salvatore hospital in the city of L'Aquila in central Italy. He had recently been transferred there from a maximum security prison due to a deterioration of his health. Messina Denaro reportedly fell into a coma on Friday and never regained consciousness.
Italian MAFIA do it Better: Mobster Arrested after 30 years to Now Cure his Cancer
L'Aquila Mayor Pierluigi Biondi has confirmed Messina Denaro's death, saying that it "puts the end to a story of violence and blood." It was "the epilogue of an existence lived without remorse or repentance, a painful chapter of the recent history of our nation," he insisted.
The Chief of Cosa Nostra sentenced to life for Massacres of Judges Falcone and Borsellino
While a fugitive, Messina Denaro was found guilty in absentia of numerous crimes, including his participation in the assassination of prominent anti-mafia prosecutors Giovanni Falcone and Paolo Borsellino in 1992; bombings in Rome, Florence, and Milan in 1993 that killed ten people; and the kidnapping and murder of an 11-year-old boy in an attempt to dissuade his father from testifying against the mob. Police believe he committed his first murder at the age of 18.
Messina Denaro, whose nickname was 'Diabolik' and had been dubbed 'the last Godfather' by the press, had been on the run since 1993. He was finally arrested this past January at a private health clinic in Palermo, on the Italian island of Sicily.
Italian Judge Borsellino Assassination: 30 Years of Mafia Injustice through Misdirections inside the Masonic State
According to medical records that had been leaked to the media, Messina Denaro had undergone surgeries for colon cancer in 2020 and 2022 under an alias.
The refusal to Repent before the State and the Church
He reportedly refused to cooperate with the authorities and didn't provide any information to investigators.
The newspaper Corriere della Sera said that Messina Denaro will get a "quick and discrete" burial in his hometown of Castelvetrano. The ceremony won't be religious as the Catholic Church does not provide funeral rites for mafia members. The paper also reported that the ceremony will likely be filmed by police for investigative purposes.
DIABOLIK Capture. The Cosa Nostra Sicilian Boss' Farce. Very Sick, Hidden in Several Bunkers but Free to go Shopping…
Even the mafioso nicknamed Diabolik wanted to remain faithful to his diabolical name until his death.
After refusing to repent before the State, he wrote in some of his hidden memoirs that he did not want to receive a funeral because the Church is corrupt, denoting a typical exaltation consistent with the esotericism of Freemasonry which, together with the mafia and the CIA secret services, controls the Italy since 1943 when the landing of the Anglo-American allied troops in Sicily took place thanks to the mediation of the boss of the two worlds Lucky Luciano.
MESSINA DENARO: DIABOLIK-O FINO ALLA MORTE! Boss mai Pentito davanti a Stato e Chiesa. Indegno di Sepoltura: Cappella da Confiscare
"I reject every religious celebration because it is made up of unclean men who live in hatred and sin".
"It is not those who proclaim themselves the soldiers of God who can decide and execute my lifeless body, they will not be the ones who refuse my funeral" wrote the boss. (more details in Italian version with English simultaneous translation available).
Crude and ferocious sentences precisely because they were pronounced by a multiple murderer who has never shown pity or concern for the massacres committed.
Words that are a one way ticket to Hell.
Carlo Domenico Cristofori
© COPYRIGHT GOSPA NEWS
prohibition of reproduction without authorization
follow Gospa News director Fabio Carisio on Twitter
follow Gospa News on Telegram
---
MAIN SOURCES
GOSPA NEWS – CONSPIRACY – FREEMASONRY – NWO
LA CATTURA DI DIABOLIK – 2. SISDE di Mori, Carabinieri e Finanzieri Bloccati per Anni dai PM nella Caccia al Latitante Mafioso Messina Denaro
Italian Judge (FBI's Friend) Killed by Mafia with the CIA Help? Intel shadows on the Mattarellas: Untouchables, Powerful Sicilian Statesmen
Cosa Nostra's Mobster who Killed judge Falcone and Dissolved a Child in Acid Now Freed among Protests
Masonic Funds for Garibaldi's Expedition, British Legion with Times' Reporters & Mobsters Allied in Sicily
FREEMASONRY and SATANISM. Albert Pike's Story. Southern General, Grand Master of Charleston's Lodge, Ku Klux Klan co-Founder
(Visited 244 times, 3 visits today)