French Army Colonel arrested as a Russian Spy in Naples NATO Base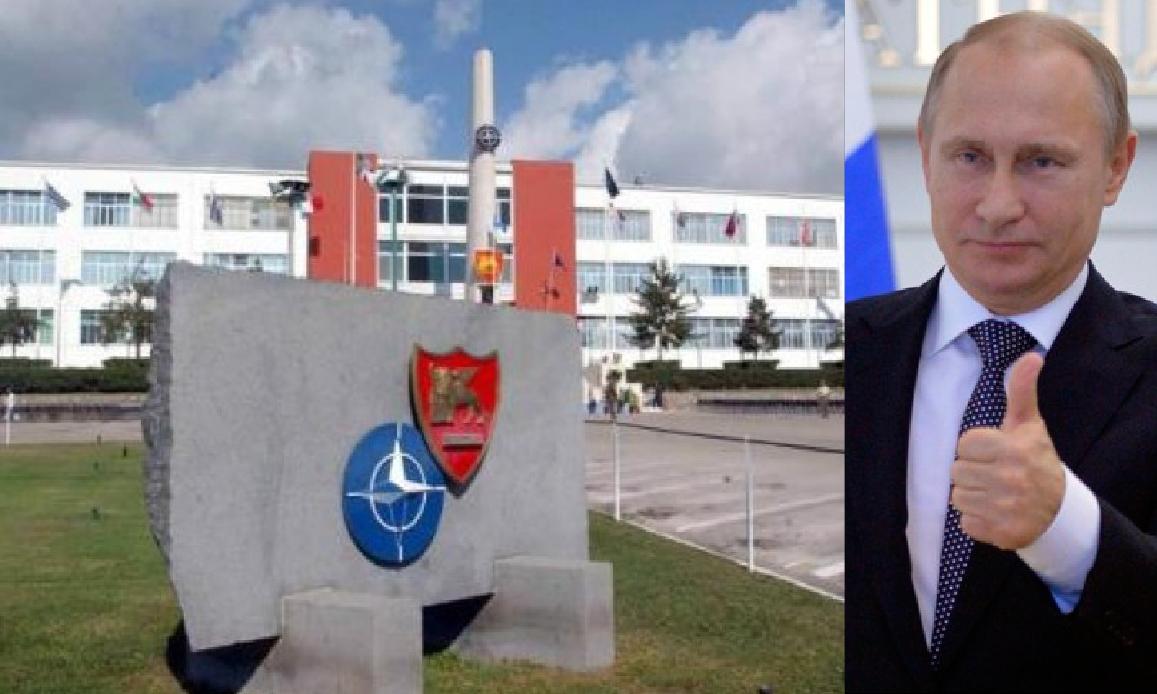 by Fabio Giuseppe Carlo Carisio

Versione originale in Italiano
A lieutenant colonel in the French army stationed at a NATO base in Italy was arrested in France for transmitting ultra-sensitive information to a Russian intelligence agent.
The news, reported by radio 'Europe 1', was commented on by the Minister of the French Armed Forces, Florence Parly, who said that the officer is "under prosecution" for suspected violation of safety rules. "We have taken all necessary safeguards," Parly said.
According to 'Europe 1', the officer was indicted ten days ago and is currently being held in 'La Santé' prison in Paris. The French officer, in his fifties and father of five, has relatives in Russia and is fluent in the language of this country. He was stationed at Allied Joint Force Command near Naples. The incident happened months after the alleged role of Italy in UkraineGate Deep State Plot against US President Donald Trump, in strictly connections with previous RussiaGate.
UKRAINEGATE, CIA-DEEP STATE'S PLOT AGAINST TRUMP with two whistleblowers and Italian ties
Also according to 'Europe 1', it is in Italy that the man was seen having contact with a Russian spy, to be precise an agent of the GRU, the military intelligence service.
Is there a secret intrigue behind the Libyan affair in which Russia and France are allies to the Libyan National Army of general Khalifa Haftar in the Civil War against the Tripoli Government of President Fayez El Serray, supported by Turkey and covertly by Nato?
Or is it a trap in which the French officer hatched in the usual Deep State script aimed at discrediting Moscow in Europe where Russian President Vladimir Putin has more and more support has been dropped? It's too early to know…
The Allied Joint Force Command (JFC) -Naples is a NATO military command located in Italy, based in Lago Patria, a fraction of Giugliano in Campania, in the metropolitan city of Naples.
14 Thousand Jihadist Troops in Libya for Turkey Blitz alongside US Weapons' Lobby, NATO's Deep State & NWO
It constitutes one of the two strategic operational commands of the Allied Operations Command of the Supreme Headquarters Allied Powers Europe (SHAPE – Headquarters of the Allied Powers in Europe) based in Casteau in Belgium; the other is Allied Joint Force Command-Brunssum.
WUHAN-GATES – 12. MI6 British Intelligence former Head: "SARS-2 Built in Bio-Lab". Pics and Proofs of HIV Tests
The head staff is made up of the commander: Admiral James G. Foggo III, United States Navy, the deputy commander: Lieutenant General Alain Parent, Canadian Air Force, and the Chief of Staff: General Luciano Portolano, Italian Army.
Fabio Giuseppe Carlo Carisio
© COPYRIGHT GOSPA NEWS
no reproduction without authorization
---
GOSPA NEWS – JIHADISTS REPORTS
(Visited 865 times, 1 visits today)