Christian Navy SEALs Sue to Overturn Biden Mandate Because COVID Vaccines Linked to Cells From Aborted Babies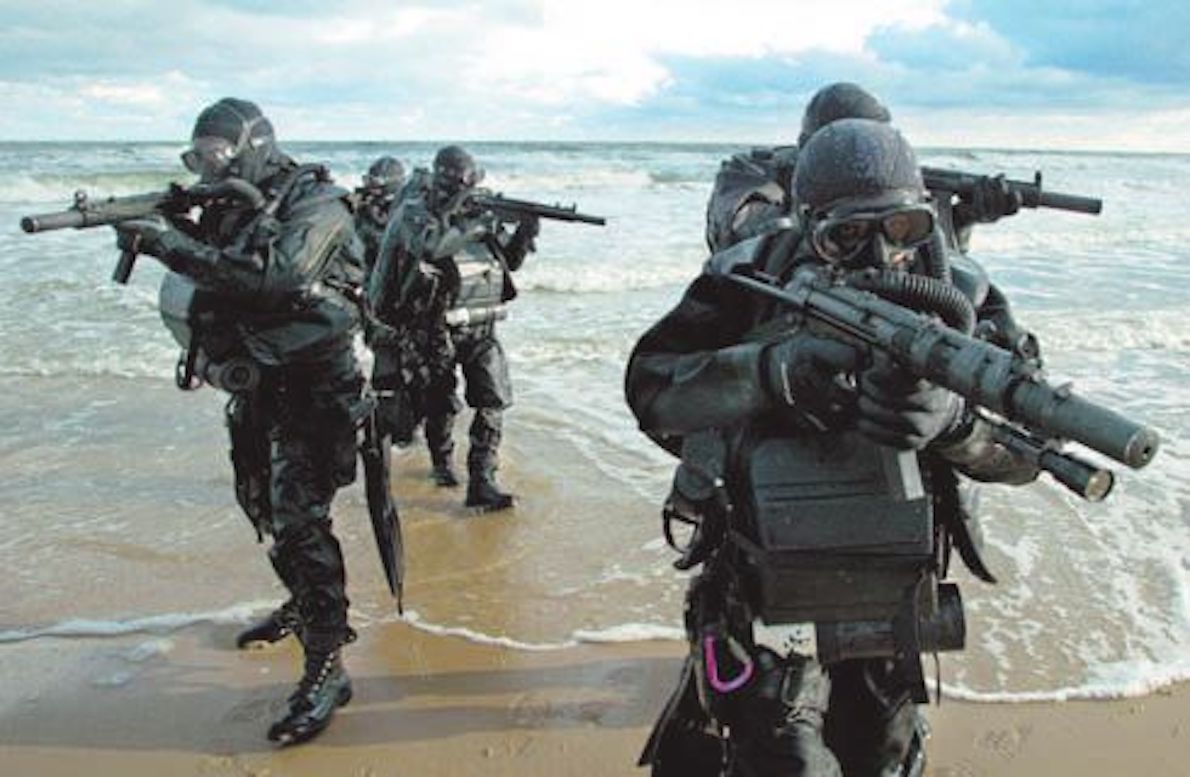 by LifeNews
Nearly three dozen Navy SEALs and other military service members just filed a lawsuit challenging the Biden administration's COVID vaccine mandate in court.
The Western Journal reports the Navy service members are Christians who object to vaccines that have been "tested, developed, or produced using aborted fetal cell lines." They accuse the Biden administration of violating their First Amendment freedoms, including the freedom to live out their Christian faith.
"The fact that the government has not granted a single religious exemption from the vaccine mandate shows that the Biden administration does not care about religious freedom," said Mike Berry, general counsel for First Liberty Institute, which is representing the service members.
"Instead, this appears to be an attempted ideological purge. Forcing a service member to choose between their faith and serving their country is abhorrent to the Constitution and America's values," Berry said in a statement.
Exemption for Religious Reasons from Covid Vaccines. US Troops strategy: 37% reject mRNA therapies because they are "unsafe"
The U.S. Department of Defense requires all service members to be vaccinated by Nov. 28. Service members who refuse to comply could be court-martialed, removed from promotion lists, prohibited from participating in special training, denied leave and travel privileges and more, according to the lawsuit.
The Navy service members emphasized that they do not want to expose others to unnecessary risk. "Quite the contrary, they view life … as sacred and deserving protection," so they will wear masks, maintain social distancing, undergo regular testing and take other measures to protect people around them, the lawsuit states.
The case includes Protestant, Catholic and Orthodox service members who believe in the sanctity of human life.
"No one should be forced to receive a COVID-19 vaccine". Archbishop for the US Military Services stated. Against Vatican's Hard Route
"Plaintiffs believe that receiving a COVID-19 vaccine that was tested, developed, or produced using aborted fetal cell lines would force them to violate their sincerely held religious beliefs by causing them to participate in the abortion enterprise, which they believe to be immoral and highly offensive to God," the lawsuit states.
Berry urged the Biden administration to respect the rights and freedoms that the service members are fighting to defend.
"After all these elite warriors have done to defend our freedoms, the Navy is now threatening their careers, families, and finances. It's appalling and it has to stop before any more harm is done to our national security," he said.
U.S. Appeals Court affirms hold on Biden COVID-19 Vaccine Mandate
Vaccine mandates by the federal government, schools, employers and other entities are being challenged in lawsuits across the country, with some individuals pointing to the connection between the vaccines and aborted babies as the reason for their opposition. Opinions about the ethics of the new COVID-19 vaccines vary even among many Christians and pro-life advocates.
The Vatican issued a statement in 2020 declaring that it is morally acceptable for Catholics to take vaccines even if they use cell lines created from aborted babies because of the vaccines' life-saving impact. But other Catholic and pro-life leaders have argued that any connection between the vaccines and the killing of unborn babies in abortions is immoral.
US National Security concerns grow as Intel Communities see Massive Resistance to Jab Mandates
None of the vaccines contain cells from aborted babies, but they all have links to abortion, some more-so than others. The companies Johnson & Johnson and AstraZeneca used cell lines created from babies who were aborted decades ago in the development and testing of their vaccines. These cell lines are clones of the aborted babies' cells.
The connections between abortion and the Moderna and Pfizer vaccines are much more limited, with cell lines created from aborted babies used only in testing the products. The Charlotte Lozier Institute has a list of the vaccines with information about whether cell lines created from aborted babies were used in testing and/or production.
by Micaiah Bilger
Originally published by LifeNews
---
Note: all links to Gospa News articles has been added by Gospa News editorial staff
"Heart Attacks Risk For Covid Vaccinated Pilots, Must Not Fly". US Air Force Medical Officer "Whistleblower" also denounces Toxic Substances in Vaccines
(Visited 774 times, 1 visits today)