Corrupt with Diamonds: Italian Judges Sentenced to 16 and 10 years in Prison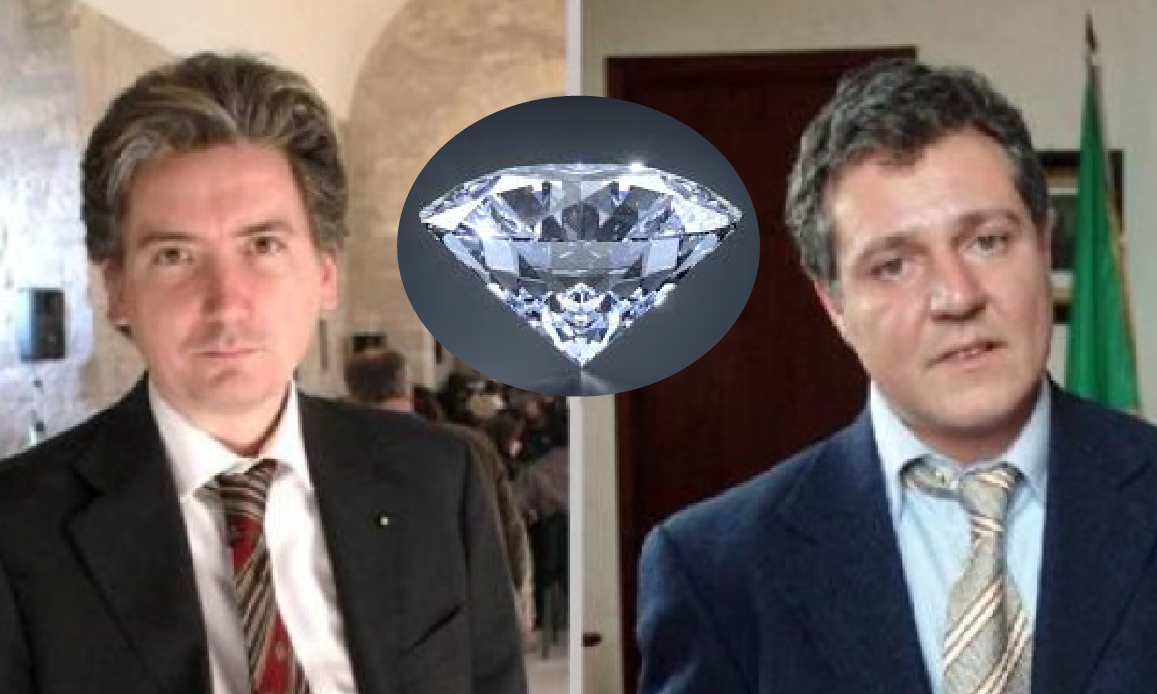 Versione originale in Italiano
The judges of the second criminal section of the Court of Lecce (Puglia, Italy) sentenced on November, 19, the former investigating magistrate of Trani Michele Nardi, accused of criminal association aimed at corruption in judicial acts and forgery, to 16 years and nine months in prison.
The prosecutors had asked for a sentence of 19 years and 10 months. Nardi, who is under house arrest, was arrested in January 2019 together with the then public prosecutor from Trani Antonio Savasta (sentenced to 10 years of imprisonment with an abbreviated rite) on the charge, contested by both, of having guaranteed favorable procedural outcomes in various judicial matters and tax in favor of entrepreneurs involved in investigations in exchange for large sums of money and, in some cases, for jewels, diamonds and various utilities. The disputed facts date back to the period between 2014 and 2018.
IL GIUDICE ARRESTATO E CONDANNATO PER L'AFFARISTA DEI RENZI. 10 anni in carcere
Among the main defendants was also Luigi D'Agostino, king of the outlets and businessman in confidence with the parents of Matteo Renzi, former Prime Minister and secretary of the Italian Democratic Party. D'Agostino in July, in abbreviated rite, was sentenced by the Gup of Lecce to 4 years of prison also by virtue of his confessions which contributed to the arrest of the two magistrates.
The Court sentenced the police inspector Vincenzo Di Chiaro, considered an accomplice of the former prosecutor Savasta, to 9 years and 7 months in prison; 6 years and 4 months were inflicted on the Bari lawyer Simona Cuomo; 5 years and 6 months to Gianluigi Patruno; 4 years and three months to Savino Zagaria, brother-in-law of the former magistrate Savasta.
ITALY JUSTICE-LEAKS – 1. Corruptions & Dirty Political Plots inside Judiciary's Superior Council
It should not be forgotten that the case of the former prosecutor Savasta caused even more sensation because it brought up prominent figures in politics. The names of Tiziano Renzi, father of the former premier Matteo, and of the deputies of the Pd Luca Lotti, former minister and undersecretary to the Prime Minister, and Giovanni Legnini, undersecretary for the economy and then vice-president of the CSM (Superior Judiciary Council), in fact appear in the interrogations of the entrepreneur from whom the investigations which culminated in the pre-trial detention orders for the two magistrates (and a policeman) began.
ITALY JUSTICE-LEAKS – 2. Expulsion's Risk for 10 Magistrates in Obama-Gate European Dem's Ring with Vaccines' Affair
However, they were heard only as witnesses, and therefore never indicted, in relation to strange encounters with Dr. Savasta in search of a promotion in Rome (which then actually arrived), before the blasting in Italy of PalamaraGate scandal among politicians and kef-wing magistrate plots. (read more)
(Visited 329 times, 1 visits today)