In Libya 229 ISIS Fierce Leaders with 4700 Turkish-backed Jihadists. UN Investigates, Europe Sleeps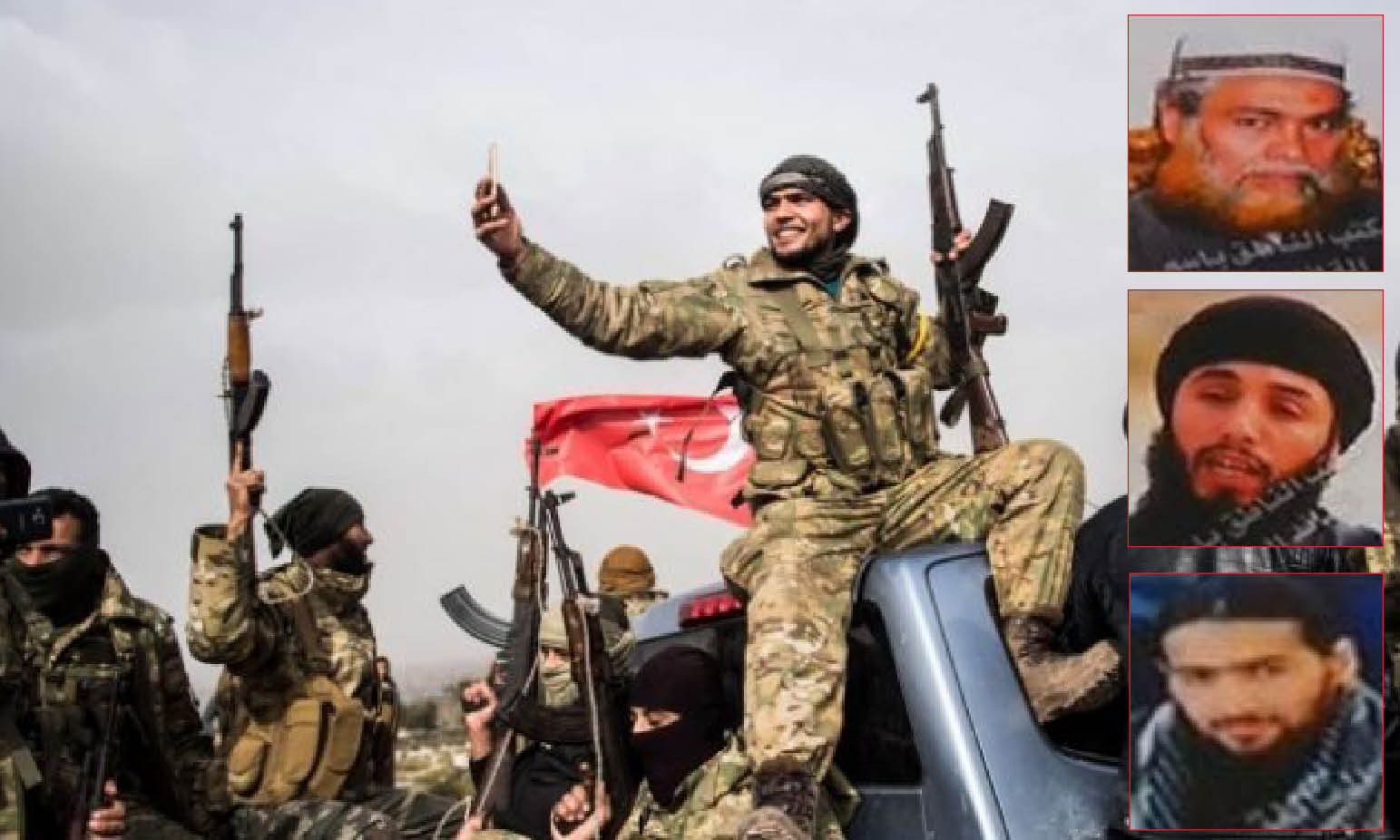 by Fabio Giuseppe Carlo Carisio
«Several thousand ISIS fighters have left Idlib in Syria through the northern border and have ended up in Libya. That is something that we in the region but also our European friends will have to address in 2020» Jordan's King Abd Allah II recently warned. Russian Foreign Minister Sergey Lavrov also confirmed that concerning information.
«Unfortunately, this was ignored at a Berlin peace conference on Libya. Convened by German Chancellor Angela Merkel, world players strived to enact a ceasefire between the two main warring parties in the conflict. But that may turn out to be just the least of their worries if ISIS catches fire» this was revealed at the end of January by a detailed article on Blitz written by Olivier Guitta, CEO of GlobalStrat, a security and geopolitical risk consultancy firm for companies and governments..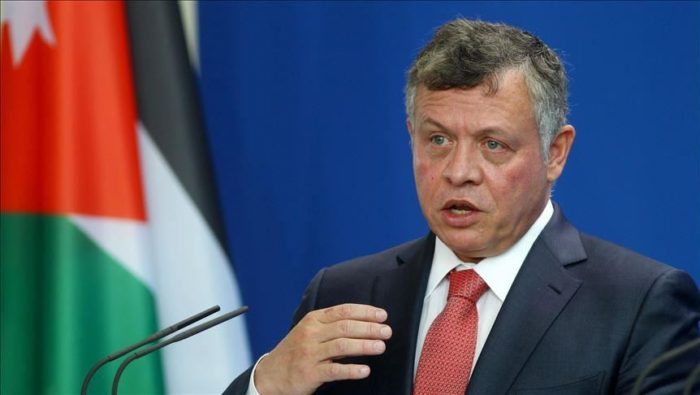 The danger announced is becoming increasingly certain according to other reports published by various analysis websites in the Middle East. Kurdish media HawarsNews reports on a list of 229 extremely dangerous Islamic terrorists from Jabat al-Nusra, affiliated to Al Qaeda, and ISIS already sent from Turkey to Tripoli.
Some of the leaders, wanted worldwide for multiple terrorist crimes, have already been identified by the Libyan National Army (LNA) of General Khalifa Hatfar, leader of Cyrenaica who is fighting against the GNA (Government National Agreement) of Fayez al-Sarray for the control of Tripolitania since last April.
The individuals identified are some long-standing Islamic State leaders who sowed terror in Syria and Libya itself. Meanwhile, the Syrian Observatory for Human Rights reports dizzying numbers on the presence of mercenary jihadists armed and financed by the Turkish President Recep Tayyb Erdogan: 4,700 would have already arrived in Tripoli while another 1,800 are in training in Turkey and at least 64 have arrived from Europe. A few dozen jihadists instead fled to Italy.
If the Italian government, like that of the European Union, doesn't seem to care about these movements, the UN Security Council is instead interested in investigating the movements of Turkish-backed Islamic terrorists from Syria to Libya where they can now also do reliance on a modern anti-missile defense system just deployed by the Ankara army at Tripoli airport, where the UN-imposed truce is continually violated by both sides.
MOST WANTED ISIS LEADERS ARRIVED IN TRIPOLI

Major General Ahmed al-Mesmari, spokesman for the LNA command, says that Turkey has prepared a list of 229 Jabhat al-Nusra terrorists loyal to Al-Qaeda and mercenaries from ISIS, some of whom have been transferred to Tripoli to support the Government forces of the National Agreement. The Kurdish website HawarNews reports it with lots of names, photos and history of the big-wanted.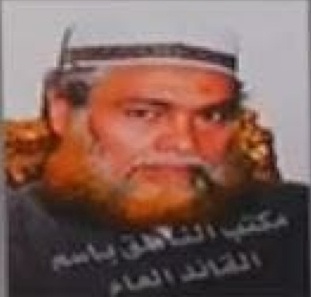 «The Egyptian terrorist classified on the terrorist lists of a number of countries, "Osama al-Sayed Qassem" and nicknamed "Abu al-Harith al-Masri", who is sentenced to 50 years in prison in the case of the assassination of the late Egyptian President Mohamed Anwar Sadat and wanted for the Egyptian security in the case of assassinations, managed to escape to Libya in 2013 and joined the "Ansar al-Sharia" organization in Benghazi, before turning to Syria in 2016 after the Libyan army eliminated terrorist organizations in the Libyan East, and there was a terrorist leader in" Jabhet al-Nusra" and then moved to Heyat Tahrir al-Sham HTS and became working under the auspices of the Turkish and Qatari intelligence, he moved between Syria and Turkey, and cooperation signed with him as a mercenary for Accord Government in Libya» reported HawarsNews.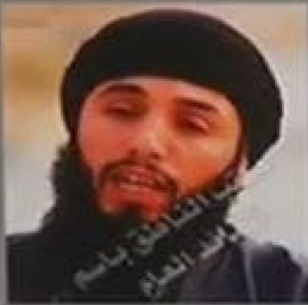 «Bilal bin Yusuf bin Muhammad al-Shawashy, who was nicknamed "Abu Yahya Zakaria", a Tunisian, who traveled from his country to Libya in 2013 and from there to Turkey to appear in Syria in the city of al-Bab within the "Jabhet al-Nusra" and there are those who confirm his joining ISIS before he defected from him and fled to Turkey after orders from the organization to arrest him with a large group of ISIS North Africa, a dangerous terrorist who was hired to support the ranks of Accord Government» wrote HawarsNews.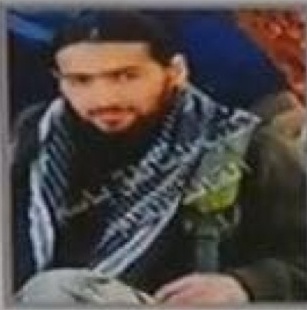 «Abdullah Muhammad al-Anzi, who was nicknamed "Abu Muhammad al-Jazarawi", a Saudi national born in 1993, entered Syria from Turkey in 2015, joined ISIS and fought against the Syrian army in Damascus and Homs countryside and became Amir of the militia "Aswad al-Adnani", then He moved to the city of Azaz after the Syrian army had tightened the noose on ISIS in 2017 and joined the "Ahrar al-Sharqiya" militia as a military commander, a dangerous terrorist wanted by several security forces who had been brought to the capital Tripoli to fight within accord forces» added HawarNews.
Syria: 76 leaders ISIS among Turkish mercenaries, also killers of Us ranger Kassig and activist Hevrin. Priest murdered
Among the mercenaries arriving in the capital, Tripoli, also, is Yahya Taher Farghali, an Egyptian national called Abu al-Faraj al-Farghali, who is the head of the legal bureau of Ahrar al-Sham mercenaries that is affiliated with al-Qaeda. He founded 9 combat brigades in the name of al-Fateh brigades, most of which are in Libya .
It is not the first time that Turkey has used former ISIS or Al Qaeda commanders for its military operations: 76 were identified by Erdogan during the last invasion of Rojava, Northeast Syria.
FOREIGN FIGHTERS FROM EUROPE AND JIHADISTS FROM MALI
«It is quite telling that Islamic State fighters are again leaving Syria to settle in Libya. Indeed, the Islamic State's Dabiq magazine in 2015 highlighted Libya as a major "market" for the organization, boasting of European recruits there. Reports came in of 56 French nationals, 20 British citizens and 16 Belgians having joined ISIS in Libya. It is not a coincidence that Libya had been connected to Islamic State attacks abroad, on the beach in Sousse, Tunisia, in 2015, the Christmas Market attack in Berlin in 2016, and the 2017 attacks in the United Kingdom at Manchester Arena attack and the London Bridge».
London Bridge killer convicted for jihadist terrorism in explosive plan against Stock Exchange. Lone wolves' nightmare in Europe
Instead, Olivier Guitta reports in his analysis on Blitz in which he highlights the Islamic State's commitment to resurrect in the surroundings of Tripoli. The reason is explained by a Europol dossier signed by university researcher Inga Kristina Trauthig of the International Center for the Study of Radicalization and a PhD student at the Department of War Studies both at King's College London.
«Although the highest number of foreign recruits came from neighbouring Tunisia, sub-Saharan fighters from a number of different African countries are important for IS in Libya. The importance of Libya on account of its geographical location has been elaborated in January 2015 by an ob-scure Libyan IS member called Abu Irhim al-Libi in his work "Libya: The Strategic Gate-way for the Islamic State," in which he explains that "Libya looks upon the sea, the desert, mountains, and six states: Egypt, Sudan, Chad, Niger, Algeria and Tunisia … It is the anchor from which Africa and the Islamic Maghreb can be reached».
Trauthig's analysis has been presented during the 3rd conference of the European Counter Terrorism Centre (ECTC) Advisory Network on terrorism and propaganda, 9-10 April 2019, at Europol's headquarters in The Hague.
Therefore, it is now outdated by the sending of jihadist mercenaries by Turkey that started in late December before even the government of Erdogan obtained from Parliament the go-ahead for an official military mission of the army.
INFERNO SAHEL: JIHADISTI AFRICANI TRUCIDANO PRETI E CRISTIANI
The danger of African jihadists is always confirmed by Blitz's article: «ISIS went on a recruiting drive in 2015-2016 using multiple tactics such as allegedly kidnapping migrant workers at gunpoint to force them to train to be fighter/suicide bombers. Islamic State also reportedly offered $1,000 to recruits from Mali to join their ranks in Libya».
E

XEMPTION OF SYRIAN MERCENARIES FOR TURKEY
Thousand dollars is an important figure for those arriving from the hungry Sahel where jihadism has been spreading like wildfire with a massacre of Christians since many years. But this sum is nothing compared to the $ 2,000 offered by Turkey to Islamic terrorists who fight in the Syrian factions against President Bashar Al Assad and for years have been financed, armed and trained by Turkish intelligence MIT and the CIA, as proven by recent dossier on the supply of the powerful TOW anti-tank missiles to 21 Sunni fundamentalist armed groups.
Turkish papers: 21 Erdogan's jihadist militias supported by Cia, Pentagon and armed with TOW missiles
Now, in fact, Ankara is facing the problem of a redundancy of voluntary mercenaries who in Syria earn on average only $ 300 and are enticed by the wages expected for Libya even with the thought of a possible escape to Europe through the Mediterranean Sea on the boats of migrants that Italy, with the new "Conte Bis government" supported by PD and 5 Stars, has started to welcome indiscriminately: only in the last month of January there would have been about 1500 arrivals.
Among these dozens of mercenary jihadists from Turkey who infiltrated the illegal immigrants: it is not known for personal initiative or for a precise strategy of the Turkish secret services that coordinate them. This was reported by the Syrian Observatory on Human Rights (SOHR) which claimed to have direct contact with the families of many militiamen.
«The registration of volunteers who desire to engage the war in Libya is continuing, along with the arrival of more batches of mercenaries in Libya. SOHR sources report that the number of recruits who arrived in Tripoli up to date, rose to nearly 4,700, while nearly 1,800 others arrived in Turkey to undergo training courses» reported Observatory official website.
«Despite the number of mercenaries who volunteered to go to Libya has exceeded 6,000, the number that Turkey requested, recruitment is still spreading in Afrin, areas under control of "Euphrates Shield" factions and NE Syria region. The volunteers are fighters of the factions "al-Mu'tasim Division, Sultan Murad, Suqur Al-Shamal Brigade, Al-Hamzat, Al-Sham Corps, Suliman Shah and Samarkand Brigade"».
«The recruitment of more mercenaries is continuing despite the popular discontent against the Turkish operation of sending Syrians to Libya at the same time when they have to stay to repel the Russian and regime operations in Idlib and Aleppo. It is interesting to note that almost 64 fighters of those who first arrived in Libya, then infiltrated Europe» added SOHR, already reporting 80 deaths of these groups in Libyan territory and highlighting the migration of jihadists to Italy to reach the Old Contintent.
UN INVESTIGATIONS ON JIHADISTS TRAVELLED TO LIBYA

According to Kurdish media HawarNews, a group of experts from the UN Security Council Sanctions Committee is investigating allegations against Turkey of transferring foreign mercenaries from Syria to Libya.
«The sources explained that there is information indicating that a Turkish military aircraft transported Syrian mercenaries from Gaziantep (on the Syrian-Turkish border) to Istanbul and then to Libya. Un sources estimate are less than that of the Syrian Observatory for Human Right estimates that talks about the total number of Syrian mercenaries in Libya is 4,700» but the alarm remains high and had already been highlighted on 19 January by French President Emmanuel Macron at the Libya summit in Berlin during which he asked for a "suspension" to send Turkish-backed Syrian mercenaries to Libya in support of the government from Tripoli.
France, like Russia, the United Arab Emirates and Saudi Arabia, supports the Benghazi leader Haftar in his war against Al Sarraj, deemed incapable of leading Libya towards unity and peace. So his reports are viewed with suspicion by the rest of the European Union supporting the Tripoli National Accord Government.
WEAPONS LOBBY – 4. UK and Italy in the hands of Qatar's Muslim Brotherhood: Rothschild partner and Jihadists' funder
And there is probably also the Libyan question at the center of the recent breakdown of diplomatic contacts between the Saudis and Qatar, ruled by Muslim Brotherhood like Turkey, which led Riad to publicly denounce Erdogan's violations in Syria (Idlib and Rojava) , Somalia and especially in Libya. These tensions complicate the Mediterranean scenario even more in consideration of the military/defense affairs between the Emir of Doha, Italy and Great Britain analyzed in the previous report on the Arms Lobby.
Libya: after jihadists Turkey sends weapons. Suspect flights from Belgium for Moldovian-Arab cargo. And Us one too
«Turkey uses Mitiga airport, the only airport operating in the Libyan capital, to transport mercenaries on unregistered flights» said HawarNews, who allegedly suspects a report by Gospa News on cargo aircraft traffic between Turkey, Belgium and Misurata airport, in the Gulf of Sirte, probably used to carry weapons to Libya.
«The Libyan airline Africaya and Al-Wings, owned by the Libyan militant based in Turkey, Abdelhakim Belhadj, are carrying mercenaries» according to the French RFI.
TURKISH AIR-DEFENSE SYSTEM AND DRONES IN MITIGA
Right at Mitiga, the only international airport near capital, taking advantage of the truce in Libya, Turkey would have installed the American Hawk air defense system, as well as landing Syrian and Turkmen weapons, military vehicles and mercenaries in Tripoli.
General Ahmed al-Mismari, spokesman for the command of the Libyan National Army of Haftar, denounced it at a press conference, also showing some photographs.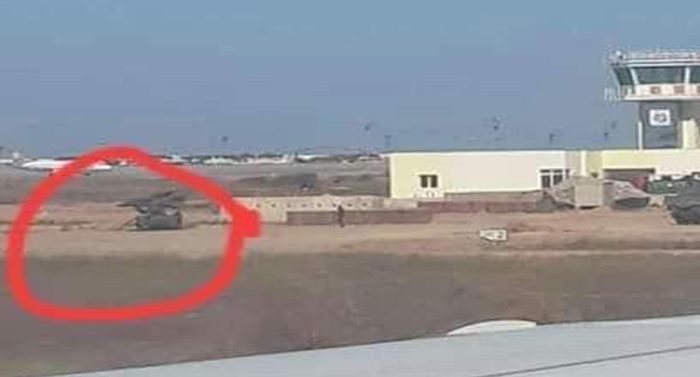 «In addition, a website that specializes in taking pictures via satellite published a picture of drones in the Libyan capital, and ImageSat, on its Twitter account, published on Wednesday, footage that shows "Bayrakdar" drones at Mitiga International Airport. She pointed out that Mitiga International Airport Hosts Turkish aircraft belonging to Accord Government, from the type of TB2» reads on HawarNews.
«This new Turkish support for Accord Government is further evidence of Turkish violations of international endeavors aimed at stopping interventions in the countries that have been torn by conflict for years» points out the Kurdish site that every day denounces the abuses committed by Turkish-backed jihadists in Afrin and in other areas of Rojava.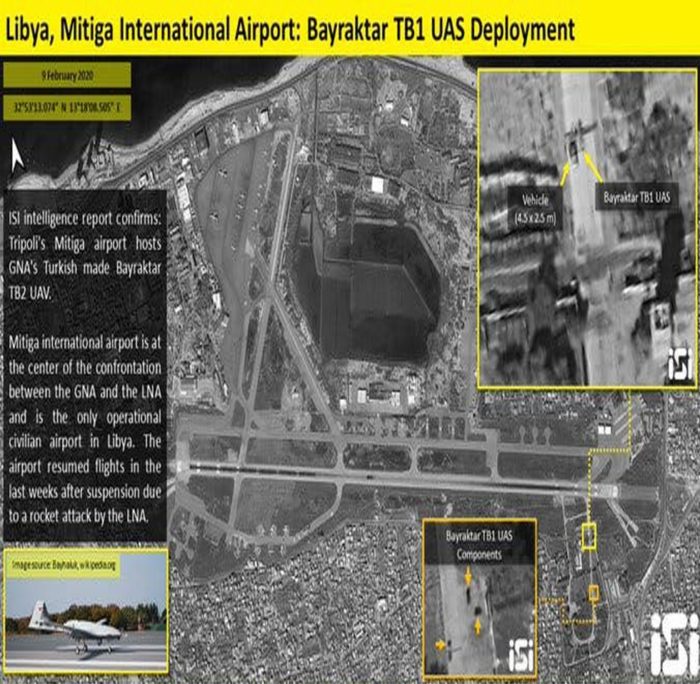 «ISIS could use the opportunity of an escalation of the conflict between the warring sides to expand dramatically in Libya. In this scenario, like in Syria, foreign fighters from Europe would flock to the area in large numbers. Indeed, a North African from Brussels, Paris, or Amsterdam has much more in common with someone from Libya than with someone in Syria or Iraq. Couple that with the fact that entry in Libya is easy with the huge influx of refugees, it could be a recipe for success for ISIS» the geopolitical analyst Olivier Guitta in Blitz further notes.
«Other factors could make it even more dangerous: Libya could be a possible springboard to destabilize neighboring Algeria, Morocco and Tunisia and since Libya is located only 300 kilometers from Italy, it could be used as a strategic staging area for launching attacks against Europe. Last, but not least, ISIS could organize the passage of refugees to Europe».
In response there are the inconclusive travels of Italian Prime Minister Giuseppe Conte to Ankara and those of Foreign Minister Luigi Di Maio to Tripoli to discuss the memorandum on migrants' rights to limit human rights violations in Libya where now also illegal immigrants are faced with the opportunity to enlist for one of the two factions.
If this is Rome's answer to jihadist terrorists, ISIS will easily spread first in Italy and then in Europe…
Fabio Giuseppe Carlo Carisio
© COPYRIGHT GOSPA NEWS
no reproduction without authorization

---
MAIN SOURCES
GOSPA NEWS – INVESTIGATIONS ON JIHADISTS
HAWARNEWS – WANTED ISIS LEADERS DEPLOYED IN LIBYA
SOHR – 4700 JIHADISTS IN LIBYA
HAWARNEWS – UN'S INVESTIGATIONS ON TURCKISH MERCENARIES
HAWARNEWS – AIR DEFENSE SYSTEM IN MITIGA AIRPORT
(Visited 1.219 times, 1 visits today)