Dr McCullough Sues Medical Journal for Refusing to Publish Study Highlighting Risks of Covid-19 Vaccine in Children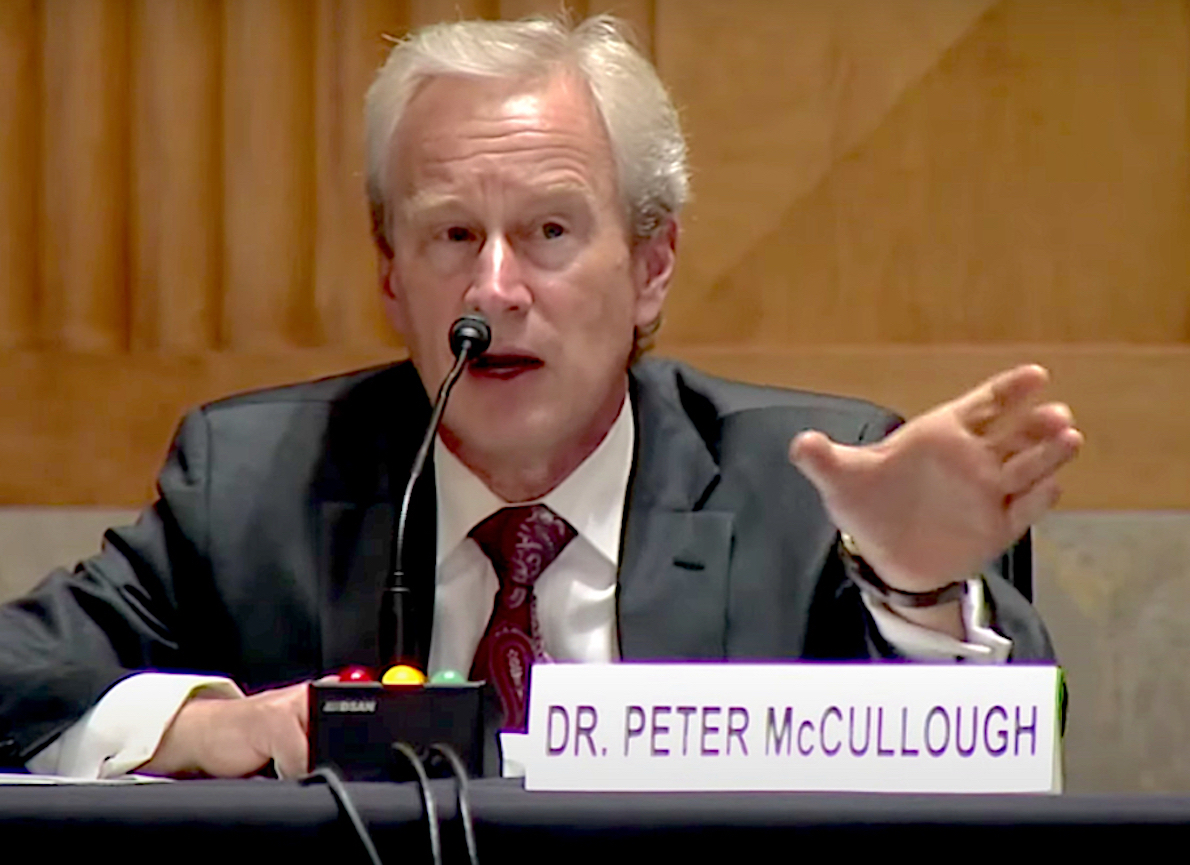 Dr Peter McCullough, one of the top Covd-19 experts, is suing Elsevier, an information analysis company, for refusing to publish a new study that shows Covid-19 vaccines are dangerous for children.
During a recent episode of The John-Henry Western Show, Dr McCullough explained that Elsevier originally published the study in question but very quickly removed it after the US Food and Drug Administration (FDA) announced its plans to authorise the vaccine for emergency use in five to 11-year-olds.
Oxford Study: Health Workers Fully Vaccinated Carry 251 Times Viral Load, Pose Threat to Unvaccinated Patients
McCullough said: "This is an overt act of censorship. We will be launching a full-scale lawsuit against Elsevier, and it's going to be for breach of contract."
Dr McCullough wants answers as to why Elsevier chose to withhold this important research from both the public and the scientific community. However, we know that the answer is that real and genuine science completely disproves the supposed "safety" and "effectiveness" of these vaccines.
Scandal on Vaccines for Children: GSK (Pfizer Partner) Funded with $18thousand a Member of CDC who Approved the Jabs since 5yo
"The most notable finding is that this myocarditis heart inflammation that occurs typically on the second shot after either Pfizer or Moderna, it is explosive and it happens within a few days of the second shot," Dr. McCullough said.
Elsevier is one of the largest medical analytical companies, that arguable surpasses many in its industry. It has become incredibly influential and has become a leader in steering the direction of modern medicine.
EXCLUSIVE: Pfizer Paper confirms Genic Experiments on 5yo Kids. "Myocarditis Risks by Vaccines, Little Data… We"ll Study After FDA Authorization"
For the analytical giant to simply shut out science because it defies the official narrative of the pandemic shows that it is just like the rest.
In this case, it was the Elsevier publication titled "Current Problems in Cardiology" that removed the "controversial" study. Although, Dr McCullough is not scared of the analytical giant and is willing to speak out on the search for answers.
Originally published by The Daily Exposè
---
Note: all links to Gospa News articles has been added by Gospa News editorial staff
"Soon Covid Vaccines even for NewBorns". Diktat by Italian Pediatricians & Physicians Sponsored by Gates' Pfizer-GSK
(Visited 1.184 times, 1 visits today)