The European Union Unveils Plans to Counter China's Belt and Road Initiative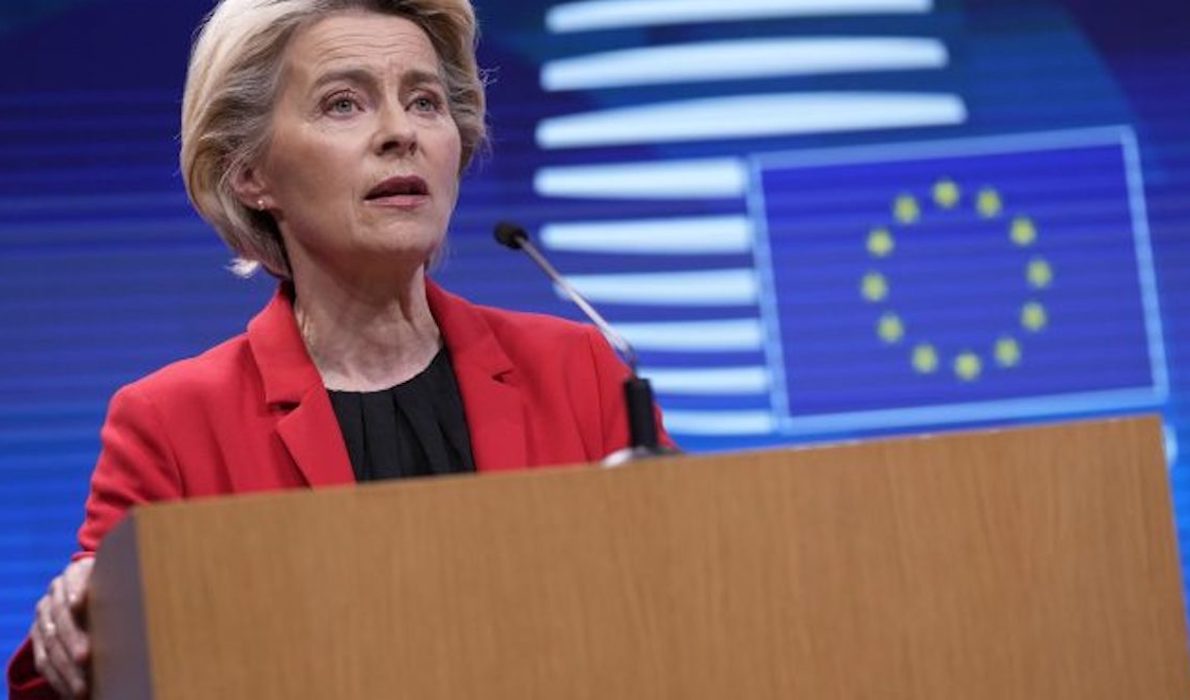 by The Soufan Center
On December 1, 2021, the European Commission and the High Representative for Foreign Affairs and Security Policy launched the European Union's "Global Gateway"—a $340 (€300) billion investment initiative designed "to boost smart, clean and secure links in digital, energy and transport and strengthen health, education and research systems across the world."
Experts and analysts have described this initiative by the 27-member state bloc as directed at countering China's Belt and Road Initiative (BRI). Since its official launch in 2013, the BRI—often referred to as Chairman Xi Jinping's signature foreign policy initiative—has come under criticism from the West and some recipient countries. At various points, the BRI has been marred by criticism of unsustainable infrastructure projects in some recipient countries—ranging from debt-traps to environmentally degrading and democracy eroding projects. Nonetheless, many states welcome the fewer strings attached to the funding available through the BRI.
While the Chinese Communist Party (CCP) has touted the policy as purely economic, with a "win-win" mentality to build out connectivity across Eurasia and beyond, the lack of transparency in both the expected return on investment as well as the implementation of projects has raised concerns over China's geopolitical ambitions. Several countries that failed to service their debts to Beijing have ended up providing sovereign assets, like ports, to extend credit. Most recently, alarms were raised that Uganda will default on its $200 million debt, and thus prompt a Chinese takeover of the airport in Entebbe—the country's only international airport. Both Uganda and China have denied these reports as unfounded.
While these infringements on sovereignty and geopolitical ripple effects caused by BRI projects are those that tend to receive the most attention in the media and foreign policy circles, BRI also encompasses other problematic facets. Chiefly, the "Digital Silk Road," which promotes access to digital infrastructure and exports emerging technology, is a major cause for concern for many Western states. Surveillance technology like that employed in Xinjiang, including facial recognition, could aid other authoritarian countries in cracking down on political opposition and eroding civil society. Major sporting events have also provided China the opportunity to test out new technologies aimed at protecting soft targets and critical infrastructure; these, however, also raise concerns about the prospects for use by governments in other settings.
"In Wuhan to Reveal Truth in the Name of God". Zhang Zhan's Secret, Christian Reporter Tortured and Jailed by Communist China
While the Global Gateway does not explicitly mention China, it is apparent that the EU seeks to provide an alternative to the BRI. Indeed, the Global Gateway is described in the press release as "increasing investments promoting democratic values and high standards, good governance and transparency, equal partnerships, green and clean, secure infrastructures and that catalyse private sector investment." The initiative plans to offer funding—through a mix of grants and investments—in five key areas: digitalization, clean energy, transport, health, and education and research.
Chemistry Nobel to "TechMothers" of Twin Babies with Altered DNA. Their Human Embryo Tests used by Chinese Geneticist Convicted for Genetic Manipulation
While the EU has often been criticized as an overly bureaucratic multilateral body that is slow and cumbersome in its responses and implementation, Brussels' reputation in the areas of sustainability—both fiscal and environmental—and transparency may make it a more desirable partner for many investment and infrastructure projects. However, experts have voiced concerns that unless the EU can find a balance between cost and efficacy of projects, Beijing may still be seen as the more attractive option, particularly in light of their hands off approach to internal matters that can include human rights violations and internal conflict.
HONG KONG: US-CANVAS MOLOTOV' PACIFISTS: campus and subway burning, man set on fire, lawmaker stabbed
The announcement of the Global Gateway comes amid ongoing efforts by many Western countries and allies to counter not only China's growing power and influence outside of its borders, but also the backwards slide towards authoritarianism globally. On December 9 and 10, President Joseph Biden will host the virtual Summit for Democracy, in which 111 countries will participate (notably, neither Russia nor China have been invited to attend). The Global Gateway is set to also complement already existing initiatives, such as Biden's Build Back Better World (B3W) initiative.
While it is a positive development that the United States, the EU, and their allies are seeking to provide alternatives to Beijing's growing influence, it is important that not all foreign policy decisions be reactive to those of China and raises the question about whether these initiatives are "too little too late" to check some of the negative impacts of the BRI.
Originally published by The Soufan Center
The Soufan Center is an independent non-profit center offering research, analysis, and strategic dialogue on global security challenges and foreign policy issues. For more information, please inquire at info@thesoufancenter.org
---
Note: all links to Gospa News articles has been added by Gospa News editorial staff
WUHAN-GATES 43. Shady Conspirators behind Pandemic by Bioweapon. Clinton & Chinese Exterminator of Tiananmen Square
WUHAN-GATES – 38. SARS-HIV Virus Manmade in Biolab by Chinese Deep State among Tiananmen Executioner's Son and Shangai's Gang
(Visited 224 times, 1 visits today)