US FDA to permanently Allow Abortion Pills by Mail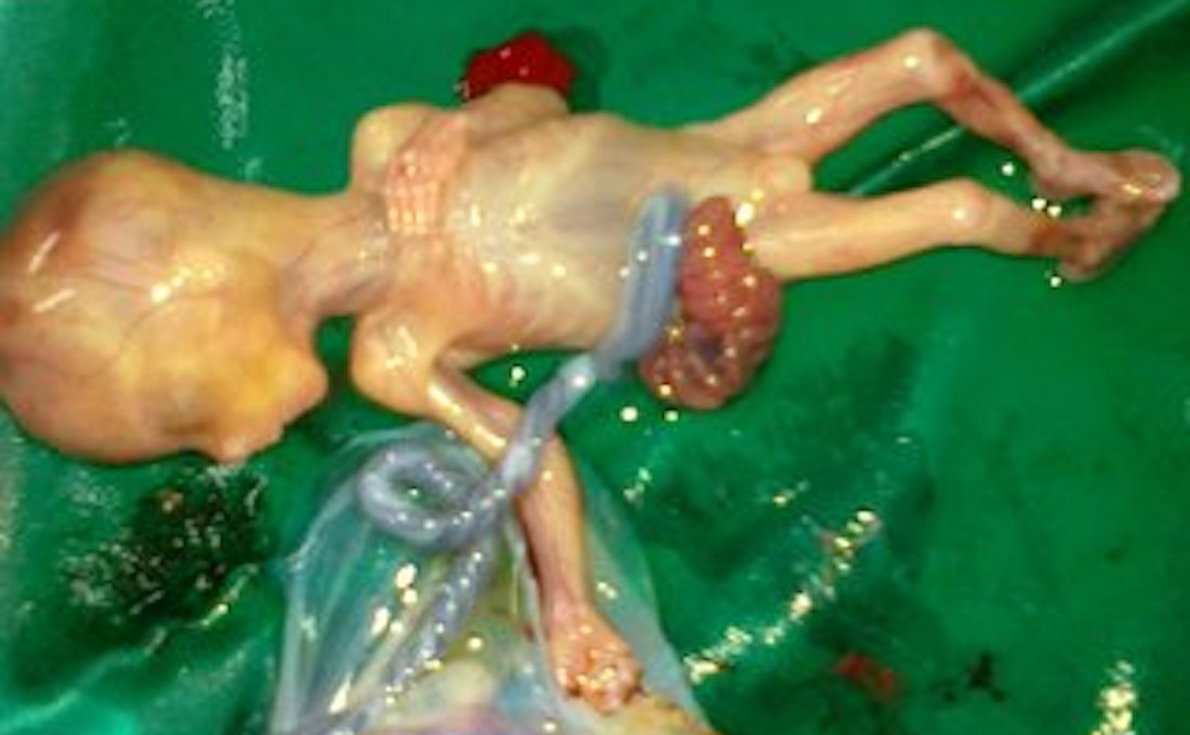 On the cover image the fetus after abortion
by NBC News
The Food and Drug Administration said Thursday that it will permanently allow patients to receive abortion pills by mail, expanding access to abortion as the Supreme Court wrestles with the future of Roe v. Wade.
The new rule could help some women circumvent restrictions on abortion in states like Texas, where patients must pick up the medication in person and can't acquire it through telehealth appointments.
St. Pio' Prophecy on Christians' homelands, NWO Rockefeller's abortion law and Masons war
During the coronavirus pandemic, the FDA temporarily eased restrictions on mifepristone — which, taken with another medication called misoprostol, ends early pregnancies — so patients could temporarily order the pills by mail.
The expansion of telehealth services during the coronavirus pandemic spurred greater access to the regimen, which the FDA approved in 2016 to terminate pregnancies up to 70 days' gestation.
The FDA is expanding access as the Supreme Court scrutinizes access to abortions and as several GOP-led states have taken steps to ban access to abortion medication through telehealth services.
American mother in Italy: "My daughter bombed with psychiatric drugs and forced to abort by Italian State"
The Biden administration said in May that it would review requirements for mifepristone. Last year, a group of doctors and advocates, led by the American College of Obstetricians and Gynecologists, challenged the previous FDA restrictions on receiving abortion pills by mail.
The FDA temporarily lifted the restrictions on mifepristone in July 2020 in response to a court order that was later reversed by the Supreme Court. The FDA again temporarily rolled back the restrictions on mifepristone in April.
The FDA has said that the regimen is largely safe and that it's the most common method for ending pregnancies in the first 10 weeks. The likelihood of complications is less than 1 percent, according to the American College of Obstetricians and Gynecologists.
Christian Navy SEALs Sue to Overturn Biden Mandate Because COVID Vaccines Linked to Cells From Aborted Babies
Nearly 4 million patients have taken the drug regimen since 2000, according to the FDA, which says only 26 deaths linked to mifepristone had been reported as of June 30. The agency cautioned, however, that the deaths couldn't be causally linked to the drug with certainty because of the patients' use of other drugs, their receipt of medical or surgical treatments, their co-existing medical conditions or gaps in information about their health status.
Texas also passed a law this year that would further tighten restrictions on the pill, narrowing the window for its use from up to the 10th week of pregnancy to the seventh and prohibiting it from being mailed
by Dartunorro Clark
Originally published by NBC News
---
Note: all links to Gospa News articles has been added by Gospa News editorial staff
Fully Vaccinated Mother Gives Birth To Baby Bleeding From Nose and Mouth. Newborn Dies Day Later
Catho-Dem Biden: Transgenders' Lover in Masonic Cult. Us President wants Them in Govt, Army and Female's Sports
Kids Shouldn't Get COVID Vaccine: 16,000 Physicians and Scientists Agree with mRNA Inventor Malone
EXCLUSIVE: Pfizer Paper confirms Genic Experiments on 5yo Kids. "Myocarditis Risks by Vaccines, Little Data… We"ll Study After FDA Authorization"
(Visited 530 times, 1 visits today)