INFANTICIDE! 4,739 Dead Babies in VAERS Following COVID-19 Shots Injected Into Pregnant and Child-Bearing Aged Women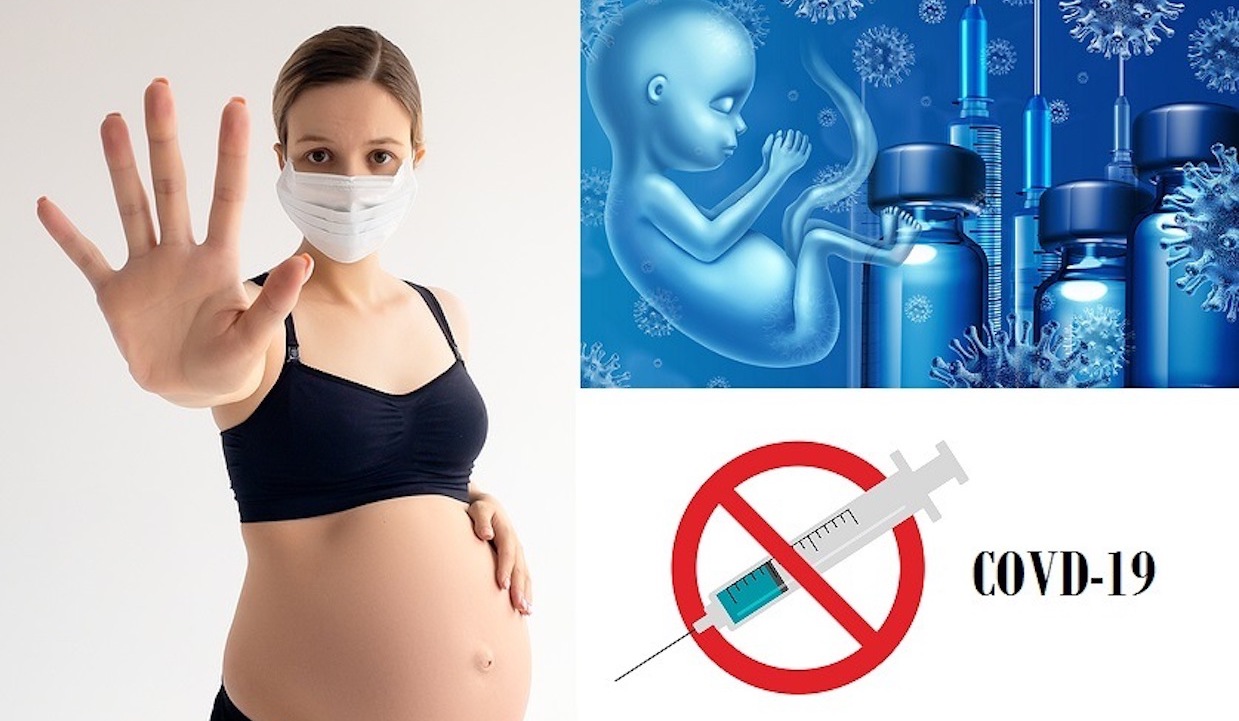 by Brian Shilhavy – Editor, Health Impact News – Originally published by Health Impact News
All links to Gospa News articles have been added aftermath.
The U.S. Government's Vaccine Adverse Events Reporting System (VAERS) now reports that there have been at least 4,739 fetal deaths reported following COVID-19 vaccines given to pregnant and child-bearing women. (Source.)
I write "at least" because there is no demographic in VAERS that lists fetal deaths, and I had to develop a special search of the database to find as many as I could, but it is very likely that there are many more fetal deaths than the ones I found.
Fully Vaccinated Mother Gives Birth To Baby Bleeding From Nose and Mouth. Newborn Dies Day Later
To find fetal deaths recorded in VAERS I tested several different searches on listed "symptoms" and then looked to see if the search results documented fetal deaths.
The following is the current list of "symptoms" in VAERS that reveals fetal deaths that I use:
Aborted pregnancy
Abortion
Abortion complete
Abortion complicated
Abortion early
Abortion incomplete
Abortion induced
Abortion induced incomplete
Abortion late
Abortion missed
Abortion of ectopic pregnancy
Abortion spontaneous
Abortion spontaneous complete
Abortion spontaneous incomplete
Ectopic pregnancy
Ectopic pregnancy termination
Ectopic pregnancy with contraceptive device
Foetal cardiac arrest
Foetal death
Premature baby death
Premature delivery
Ruptured ectopic pregnancy
Stillbirth
Using this same search I performed on COVID-19 vaccines to find abortions, stillbirths, and ectopic pregnancies, I searched for all FDA approved non-COVID vaccines for the previous 30+ years, and I found 2,255 reported cases, or about 75 fetal deaths per year following vaccines injected into pregnant women, pre-COVID. (Source. Note that you have to subtract the COVID vaccines that were entered with wrong dates prior to December, 2020, when the COVID shots were given emergency use authorization.)
CDC Adds Dangerous Bivalent COVID Shots to their Childhood Immunization Schedule despite Many Lethal Adverse Reactions
If we compare this yearly average of 75 fetal deaths following FDA approved vaccines for 30 years with the number of fetal deaths recorded in 2021 following the COVID-19 experimental shots, which is 3,863 fetal deaths in a single year, that is an increase of over 5,000%.
There have been numerous doctors and nurses who have noticed this horrific increase in fetal deaths who have tried to warn the public throughout 2021 and 2022, and we have featured most of them here on Health Impact News.
Dr. Kimberly Biss in Florida went public to announce that not only are they seeing an increase in miscarriages following COVID-19 vaccines, but also an increase in infertility and cervical cancer.
WUHAN-GATES – 66. Texas AG to Investigate over Big Pharmas COVID Vaccine Safety and Gain-of-Function Research (Funded by Fauci)
An alleged leaked email from a "managing nurse" from a hospital in Fresno, California, stated that there has been an increase in stillbirths following the COVID-19 vaccines, and that this trend is expected to continue according to Epoch Times.
Dr. John Campbell reported on the increase in neonatal deaths in Scotland following COVID shots.
Dr. James Thorp, a board certified OBGYN and Maternal Fetal Medicine Physician with over 43 years of obstetrical experience, was interviewed by Dr. Drew Pensky and stated that in the two years following the mRNA COVID vaccines he has seen an "off-the-charts" rise in sudden fetal death and adverse pregnancy outcomes, such as fetal malformation and even fetal cardiac arrest, among his patients.
by Brian Shilhavy – Editor, Health Impact News – Originally published by Health Impact News
WHOLE ARTICLE AND ALL VIDEOS HERE ON HEALTH IMPACT NEWS
---
LINKS MAIN SOURCES
GOSPA NEWS – WUHAN-GATES DOSSIER
GOSPA NEWS – CORONA VIRUS REPORTS
COVID Boosters Trigger Metastasis. UK Oncologist and US Medical Doctor confirmed the Montagnier's Warning
76,253 Dead 6,033,218 Injured Recorded in Europe and USA Following COVID Vaccines with 4,358 Fetal Deaths in U.S.
Scandal on Vaccines for Children: GSK (Pfizer Partner) Funded with $18thousand a Member of CDC who Approved the Jabs since 5yo
(Visited 276 times, 1 visits today)