YEMEN: SAUDIT BOMB KILLS CHILDREN IN HOSPITAL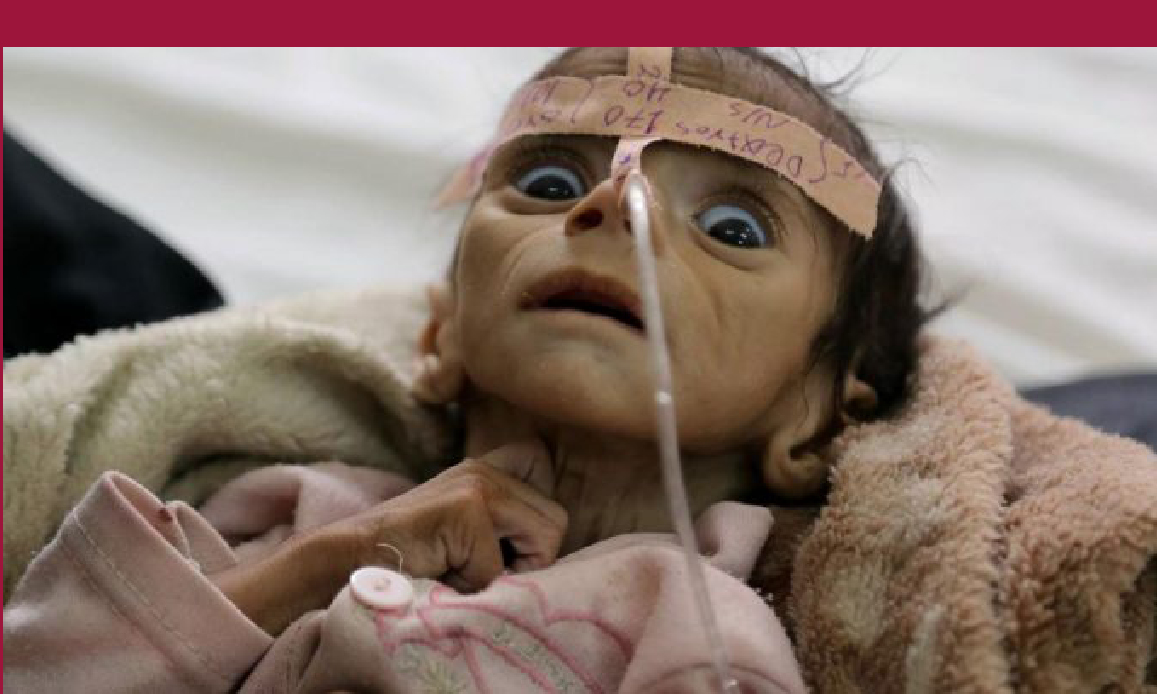 Young people massacre in Ritaf and Kushar
due to coalition airstrike.
Amnesty and Unicef calling upon weapons restriction
In Sirya 1106 minors died in 2018 only
___di Fabio Giuseppe Carlo Carisio ___
working on translation, be patient!
Sette persone, tra cui 4 bambini, sono state uccise oggi nel corso di un raid aereo che ha colpito un ospedale sostenuto da Save the Children, mentre altre due persone risultano disperse. Tutto ciò, per atroce ironia della sorte, avviene proprio nel giorno in cui a Roma la Commissione  Esteri della Camera dei Deputati avrebbe dovuto discutere di due mozioni di Amnesty Internazional riguardanti il conflitto in Yemen contenenti proprio un appello alla protezione delle strutture sanitarie, ormai così inadeguate all'emergenza che nello stesso letto devono trovare posto 2-3 bambini insieme. I piccoli ospiti hanno trovato la morte proprio nel nosocomio dove erano stati ricoverati per ferimenti o per la fame che in quelle terre sta uccidendo centinaia di fanciulli ogni anno: si stima uno al giorno. Nel silenzio del Quirinale più volte sollecitato a prendere posizione in merito alle bombe costruite in Sardegna.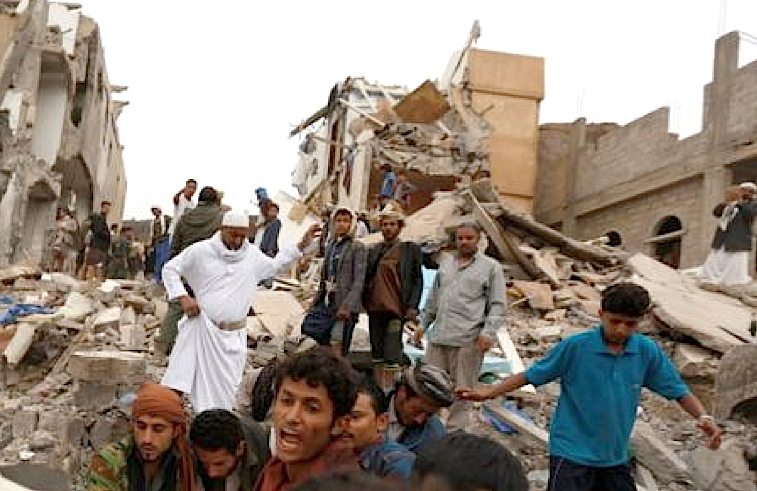 Nell'autunno scorso il presidente americano Donald Trump commentò cinicamente le stragi di civili nel paese arabo, dilaniato dalla guerra civile tutta musulmana tra sciiti Houti e rivali sunniti appoggiati dal Regno dell'Arabia Saudita ma anche da Al Qaeda, dicendo che i missili teleguidati dell'americana Lockheed Martin erano intelligenti ma i militari sauditi non erano capaci ad usarli: circa il 60 % dei morti nello Yemen, infatti, sono conseguenti ai bombardamenti della coalizione a guida saudita sostenuta da Washington anche con regalie di forniture militari. Gli oltre 10mila morti civili causati nei conflitti in Irak e Siria dalla coalizione guidata dal comando militare Usa, tra cui 1.100 bambini soltanto nel 2018 come denunciato dall'Unicef, chiarirono al mondo intero che nei conflitti mediorientali erano molto ignoranti anche gli statunitensi ed in particolare lo stesso Trump, almeno sui danni collaterali. Onde non avere groppi in gola e pesi sulla coscienza del suo vicepresidente Michael Richard Pence, sedicente cristiano, il capo della Casa Bianca ha così deciso di abolire ogni inchiesta governativa sulle vittime accidentali dei droni. Una decisione riportata con il giusto risalto solo da pochissimi media occidentali tra cui Gospa News, Russia Today e Veterans Today. Ora ecco la notizia dell'ennesima tragedia che non si può sapere se sia stata causata dall'attacco di un caccia F 16 saudita o da un velivolo americano Uva (unmanned aerial vehicle), il nome tecnico dei droni posizionati sull'altra sponda del Mar Rosso, a soli 30 km in linea d'aria dal confine yemenita, dove ha sede l'Air Force (Usaf) al servizio dell'Africom, il commando americano in Africa con quartier generale a Stoccarda e base operativa a Camp Lemonnier in Gibuti, al confine con Somalia ed Etiopia.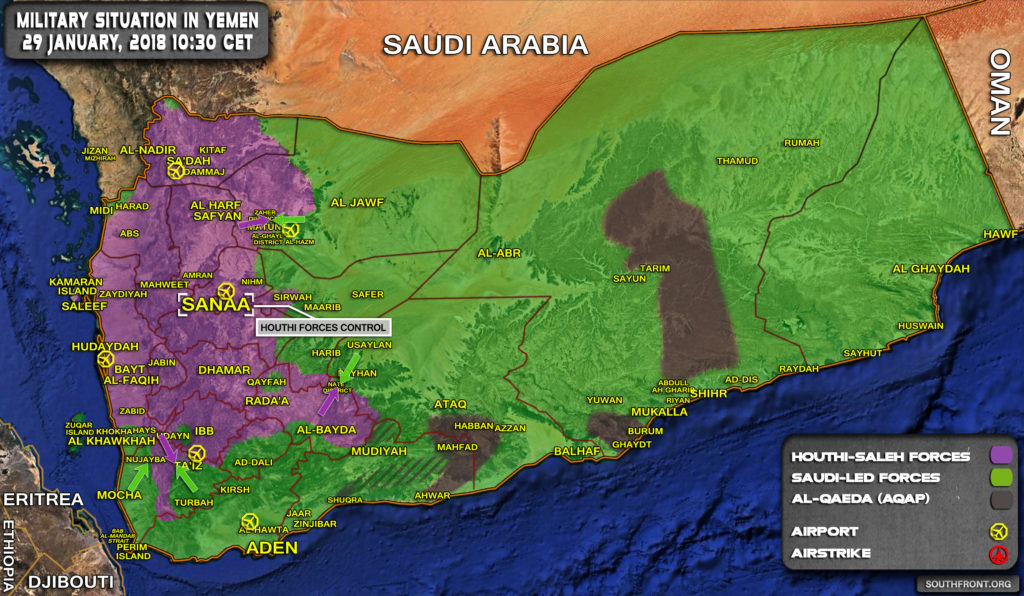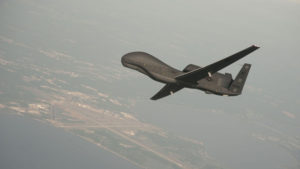 Secondo il sito The Bureau of Investigative Journalisme è assai tragico e pesante il bilancio degli attacchi dei droni statunitensi nello Yemen: almeno 329 operazioni confermate, 1.020-1.284  persone uccise, tra cui 174-225 civili e 44-50 bambini. Una statistica di danni collaterali che, secondo altre fonti, esplode fino ad arrivare a 1000 civili ogni 50 terroristi quando questi ultimi non sono in postazioni militari bensì nascosti in semplici villaggi come in Siria a Deir El Zor o Baghouz. Ma siccome il mondo sta ancora cercando di capire chi abbia sparato il missile che ha abbattuto il Dc 9 Itavia uccidendo 81 persone il 27 giugno 1980 nei cieli sopra il mare di Ustica, è ben difficile che si scoprirà chi abbia sparato il razzo di questo ultimo massacro. Come è assolutamente impossibile sapere se proseguano o meno gli attacchi dei droni Usa essendo motivati da missioni segrete antiterrorismo contro Al Qaeda come quella del 2013 in cui rimasero uccisi due Foreign Fighters neozelandesi della moschea della tragedia di Christchurch. Il Congresso americano ha votato infatti solo il blocco del sostegno all'Arabia Saudita dopo lo squartamento del giornalista arabo Jamal Kashoggi nel consolato di Riad a Istanbul: ciò significa che non  saranno più forniti gli aiuti militari americani. Il paradosso è che quelli umanitari delle organizzazioni internazionali filtrano solo col contagocce nell'embargo della Casa Reale Saudita, fondatrice di Al Qaeda secondo la deputata democratica americana islamica Ilhan Omar, attuato proprio per stremare i rivoluzionari Houti in lotta il riconoscimento di una loro autonomia regionale come minoranza etnica e religiosa che ha ridotto però l'intero paese e soprattutto 400mila bambini in condizioni di malnutrizione gravissima.
http://www.gospanews.net/en/2019/03/07/droni-killer-trump-blocca-dossier-su-stragi-di-civili/
I 4 BAMBINI MORTI NELL'OSPEDALE E ALTRI 12 NEI GIORNI SCORSI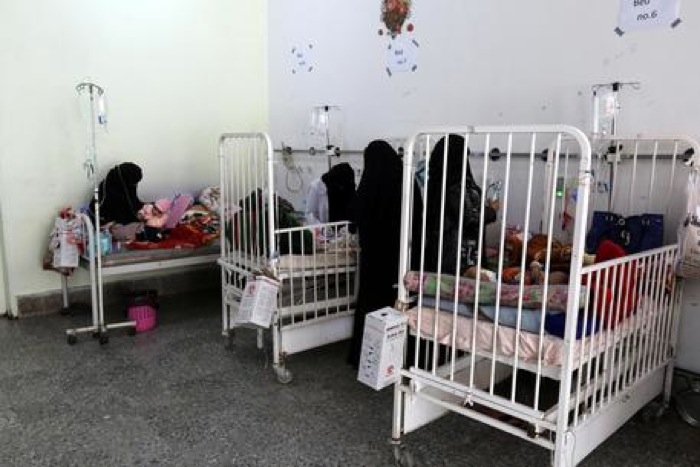 Ieri la tragedia nel già martoriato Yemen: «Alle 9,30 di questa mattina un missile ha colpito un distributore di carburante vicino all'ospedale rurale di Ritaf, a circa 100 kilometri da Saada, nel nord-ovest del Paese, sostenuto da Save the Children – scrive la stessa Ong nel suo sito ufficiale dano la notizia dei 7 morti tra cui i 4 bambini – L'ospedale era aperto solo da mezz'ora e molti pazienti e il personale stava ancora arrivando, in attesa di una mattinata intensa. Sembra che il missile sia caduto a meno di 50 metri dall'edificio principale della struttura ospedaliera. Tra le vittime un operatore sanitario, che ha perso la vita insieme ai suoi due bambini. Nell'attacco in cui hanno perso la vita anche altrI due bambini e un addetto alla sicurezza, sono rimaste ferite altre otto persone». L'attacco avviene nel giorno del quarto anniversario dell'inizio dell'escalation del conflitto in Yemen. Save the Children, l'organizzazione che da 100 anni lotta per salvare i bambini a rischio, proprio nei giorni scorsi aveva denunciato che nell'ultimo anno, 37 bambini ogni mese hanno perso la vita a causa delle bombe straniere, richiedendo un'indagine urgente su queste atrocità.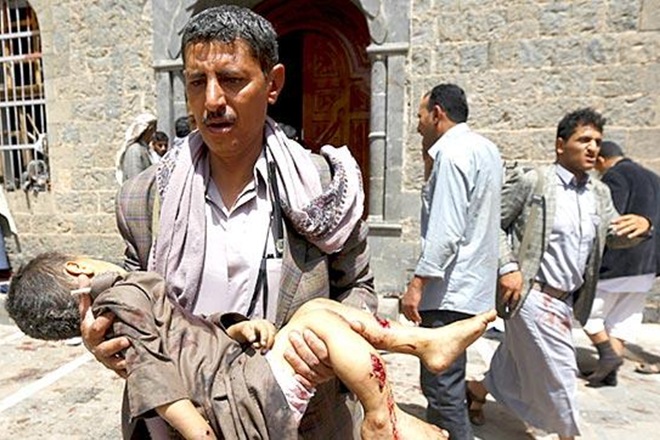 E' invece l'agenzia internazionale Efe a riferire di altri 22 vittime nel distretto di Kushar, nel governorato di Hajjah, in seguito ad un precedente attacco, tra lunedì 11 martedì 12 marzo, della coalizione a guida Saudita in un area residenziale: 12 bambini e 10 donne secondo quanto riferito dalle Nazioni Unite, mentre altre 30 persone sono rimaste ferite, tra cui 14 civili di età inferiore ai 18 anni. «Siamo scioccati e atterriti da questo attacco oltraggioso. Bambini innocenti e operatori sanitari hanno perso la vita in quello che sembra essere stato un attacco indiscriminato a un ospedale in un'area densamente popolata. Attacchi come questi sono una violazione delle leggi internazionali – spiega Helle Thorning-Schmidt, CEO di Save the Children International, che aveva visitato le strutture sanitarie lo scorso anno – Questo ospedale è solo uno dei tanti supportati da Save the Children in tutto lo Yemen, per offrire aiuti salvavita in quello che oggi è il peggiore paese al mondo dove essere bambini. Al contrario, questi bambini hanno il diritto di essere al sicuro nei loro ospedali, nelle loro scuole e nelle loro case. Eppure continuiamo a vedere un completo disprezzo da parte di tutte le parti in guerra nello Yemen per principi universali, come il fatto che i bambini devono essere protetti. Dobbiamo assolutamente fermare questa assurda guerra sui bambini».
IL DOSSIER UNICEF SULLE STRAGI IN SIRIA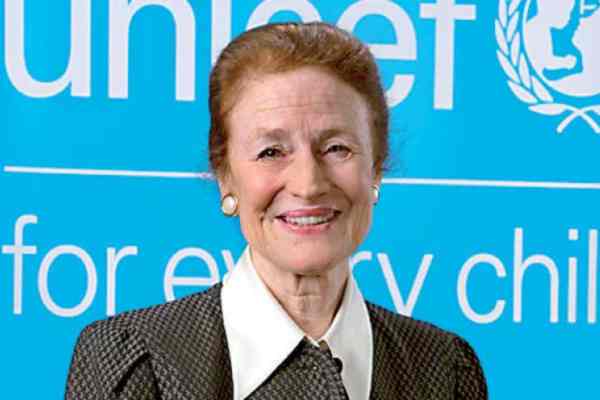 Il dramma dei bambini uccisi nello Yemen non è purtroppo l'unico delle zone mediorientale teatro delle guerre sostenute dagli Usa con il metodo sbrigativo degli attacchi missilistici che evita perdite di militari e polemiche in patria. «Solo nel 2018, in Siria 1.106 bambini sono stati uccisi nei combattimenti, il più alto numero in un solo anno dall'inizio della guerra (nel 2011) – lo ha dichiarato nelle scorse settimane il direttore generale dell'Unicef, Henrietta Fore –  Questi sono solo i numeri che l'Onu è stato in grado di verificare, ma le cifre reali sono probabilmente molto più alte». Da una statistica elaborata da Gospa News registrando gli attacchi principali sulla zona più colpita di Deir El Zor nel solo mese di gennaio ben 11 bambini sono morti insieme a 11 civili sotto i bombardamenti dei villaggi per uccidere i terroristi Isis: creati, finanziati dagli stessi Usa che proprio nelle scorse settimane hanno liberato alcuni comandanti jihadisti in cambio di oro e collaborazione. Ma con il graduale attenuarsi del conflitto sono diventate le mine la principale causa di morte tra i fanciulli siriani: lo scorso anno quelli morti o feriti a causa di ordigni inesplosi sono stati 434 morti. Il 2018 ha visto anche 262 attacchi contro le strutture scolastiche e sanitarie proprio come nello Yemen. «Anch'essi a livelli record – osserva l'Unicef – Oggi c'è un allarmante equivoco che il conflitto in Siria stia rapidamente per concludersi: non è così. I bambini in alcune parti del Paese rimangono in pericolo come nella Siria nordoccidentale di Idlib, dove un'intensificazione della violenza ha ucciso 59 bambini solo nelle ultime settimane». Il riferimento è alla zona dove è ancora in atto l'offensiva dell'esercito siriano-russo in risposta ai violenti attacchi missilistici alla città di Hama dei terroristi jihadisti di Al Nusra per il mancato adempimento dell'impegno preso dalla Turchia a farli uscire dal paese. I minori risultano poi le principali vittime della guerra in qualsiasi schieramento e «il destino dei bambini dei 'foreign fighters' rimane poco chiaro». Solo la Russia, come riportato da Gospa News, ha già attuato un piano di recupero e riaffidamento ai familiari in patria degli innocenti figli e orfani dei terroristi.  A quersti drammi si aggiunge quello dei rifugiati tra cui nelle zone di guerra ci sono 2,6 milioni di bambini. Come quelli che muoiono di freddo, fame o malattie nel campo degli sfollati di Al Rukban, una gigantesca tendopoli nel deserto di 45mila abitanti, tenuti in ostaggio dai ribelli siriani con la complicità dei militari della base militare Usa di Al Tanf per contrattazioni politiche con il governo di Bashar Al Assad, vincitore della guerra.
http://www.gospanews.net/en/2019/03/17/altri-bimbi-morti-nel-lager-degli-usa-in-siria/
GLI ORRORI DELLE BIMBE VIOLENTATE A 8 ANNI
Proviene da Amnesty International la denuncia secondo la quale minorenni, anche di soli otto anni, sono state stuprate nella città yemenita di Ta'iz da parte di militari della coalizione guidata dall'Arabia Saudita, rimasti ovviamente impuniti, in un paese dove i matrimoni pedofili sono accettati come insegnamento del Corano ed esempio del profeta Maometto. «L'organizzazione per i diritti umani ha indagato sulle testimonianze delle famiglie di quattro minorenni (maschi e femmine) stuprati negli ultimi otto mesi. In due casi, le famiglie hanno accusato miliziani legati al partito Islah, appoggiato dalla coalizione a guida saudita»  riferisce La Repubblica riportando le dichiarazioni degli operatori umanitari. «Queste strazianti testimonianze confermano quando il conflitto incorso abbia reso i minorenni di Ta'iz vulnerabili allo sfruttamento sessuale, in una città dominata dall'insicurezza e dalla fragilità delle istituzioni – ha detto Heba Morayef, direttrice per il Medio Oriente e l'Africa del Nord di Amnesty International – Le autorità yemenite dovranno indagare a fondo per lanciare il segnale che questi crimini non saranno tollerati e per proteggere le famiglie dei minorenni da rappresaglie. Le persone sospette, compresi combattenti e leader che godono della fiducia delle comunità locali, dovranno essere sottoposte a giudizio. Lo stupro e le aggressioni sessuali nel contesto di un conflitto armato costituiscono crimini di guerra. Chi ha posizioni di comando e non ferma queste azioni vili può a sua volta essere considerato responsabile di crimini di guerra». Come detto Amnesty International si è occupata di quattro casi di violenza sessuale: tre di stupro e uno di tentato stupro. «Due referti medici esaminati dall'organizzazione fanno riferimento a lesioni nella zona anale su due delle vittime, a conferma delle loro testimonianze – aggiunge Repubblica – A far pensare due volte le famiglie prima di presentare denuncia sono stati sia il clima d'impunità e di rappresaglia quanto soprattutto il fatto che le persone sospette sarebbero politicamente fedeli alle istituzioni locali, controllate dal partito Islah. Due civili sono attualmente in attesa del processo per altrettanti casi, mentre i miliziani sospettati coinvolti nei restanti due casi non sono stati neanche arrestati».
UNICEF E AMNESTY IN DIFESA DEI BAMBINI YEMENITI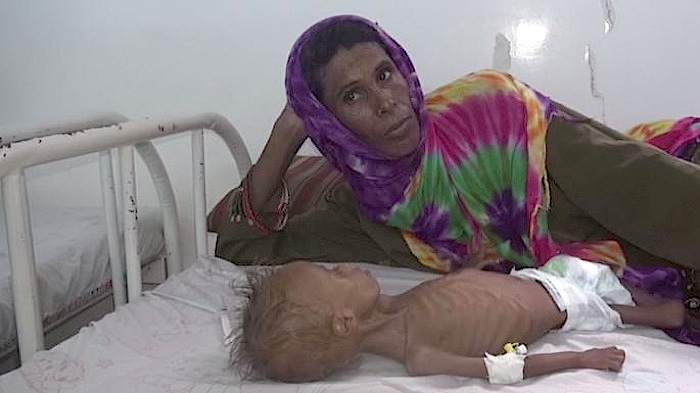 Secondo l'Unicef a tutte queste vittime di stragi e violenze va aggiunto quel 1,8 milioni di bambini in stato di malnutrizione e i 400mila di essi nelle forme più estreme e mortali come per la piccola Amal (vedi link a fine articolo). Ecco perchè il Fondo delle Nazioni Unite per l'infanzia esorta «tutte le parti in conflitto, così come a coloro che hanno influenza su di loro, a dare priorità alla protezione di tutti i bambini». In tal senso Amnesty International ha fatto di più presentando a vari paesi un impegno da sottoscrivere soprattutto per lo Yemen, dove la condizione dei minori è davvero catastrofica. «Insieme a Fondazione Finanza Etica, Movimento dei Focolari Italia, Oxfam Italia, Rete della Pace – Rete Italiana per il Disarmo e Save the Children Italiaabbiamo ribadito alcune richieste, da tempo poste all'attenzione di Parlamento e Governo, affinché l'Italia assuma un ruolo attivo di facilitazione della fine delle ostilità e non contribuisca alla continuazione dello stesso con forniture militari – scrive AI sul suo sito –  In linea con quanto già deciso dai governi di Germania, Paesi Bassi, Belgio, Norvegia e Finlandia, le organizzazioni chiedono anche all'Italia di sospendere l'invio di armamenti alle nazioni coinvolte nel conflitto. Chiediamo al Governo italiano di attivare e promuovere iniziative concrete per la risoluzione diplomatica e multilaterale del conflitto in corso in Yemen; aumentare il budget destinato a questa crisi e finanziare adeguatamente il Fondo di intervento per gli aiuti umanitari, in soccorso alla popolazione civile yemenita martoriata da una catastrofe umanitaria di vaste proporzioni; imporre un embargo immediato sulle armi e la sospensione delle attuali licenze di esportazione di armi a tutte le parti nel conflitto dello Yemen (in linea con le risoluzioni del Parlamento europeo del 4 ottobre e 25 ottobre 2018 e nel rispetto della normativa nazionale – legge 185/90 -, del Trattato internazionale sul commercio di armamenti e della posizione comune dell'Unione europea sull'export di armamenti), in quanto è presente un chiaro rischio di gravi violazioni dei diritti umani e del diritto internazionale umanitario. L'embargo dovrebbe riguardare anche tutti i tipi di armamenti presenti nell'elenco comune delle attrezzature militari e delle tecnologie di uso duale dell'Unione europea al fine di garantire che nessun arma, munizione, equipaggiamento militare o tecnologia, o supporto logistico e finanziario per tali trasferimenti sia oggetto di forniture dirette o indirette alle parti in conflitto nello Yemen né possa essere di sostegno alle loro operazioni militari nello Yemen; intraprendere iniziative affinché siano rigorosamente rispettati i divieti di bombardamento di ospedali, scuole, strutture di cura. Tutte le parti in conflitto dovrebbero inoltre evitare l'utilizzo di ordigni esplosivi in aree popolate al fine di proteggere i civili nella massima misura possibile».
SILENZIO DI MATTARELLA E DEL GOVERNO SULLO YEMEN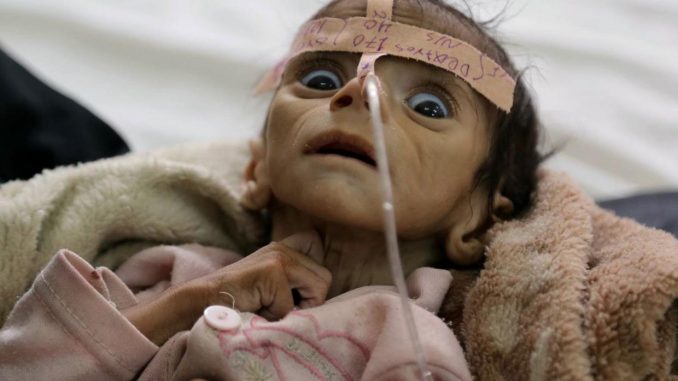 Per una caustica ironia della sorte proprio nel giorno in cui la Commissione  Esteri della Camera dei Deputati avrebbe dovuto affrontare la discussione delle risoluzioni c'è stata la strage nell'ospedale di Save the Children. Ma dai resoconti degli atti parlamentari (aggiornati alle 21,30 di martedì 26 marzo) non risulta siano state ancora affrontate perché impoegnata su questioni legati a convenzioni sportive Ue e la conversione delle patenti di guida tra Italia e Russia. Nella propria risoluzione Amnesty International tocca anche tre nodi cruciali nella politica bellica internazionale sollecitando l'Italia ad «attivare e finanziare il fondo per la riconversione dell'industria militare previsto nella stessa legge 185/90 anche sulla base di una discussione pubblica sull'impatto del complesso militare-industriale italiano sulla instabilità geopolitica (in particolare in Medio Oriente) e nella definizione della politica estera e di sicurezza dell'Italia; condannare l'uso di munizioni a grappolo nel conflitto in Yemen e fare pressioni affinché anche l'Arabia Saudita ratifichi il Trattato internazionale sulle munizioni a grappolo e distrugga quelle che ancora possiede; sollecitare l'istituzione di una indagine internazionale indipendente per esaminare le possibili violazioni del diritto umanitario internazionale da parte di tutte le parti in conflitto, al fine di assicurare la giustizia, le responsabilità e il risarcimento per le vittime».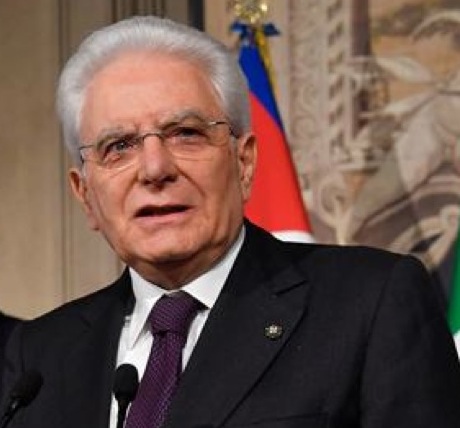 Tutte sacrosante ed illuminate questioni che si scontrano con l'indifferenza di molti politici tra cui quella del Presidente della Repubblica Italiana Sergio Mattarella che, sebbene sollecitato negli anni da ripetute proteste del comitato spontaneo Noi Sardi per le bombe trovate nello Yemene costruite in Sardegna da una multinazionale tedesca delle armi, non ha ancora proferito parola in merito. Le istanze si scontrano, purtroppo, anche con la politica estera del Governo gialloverde che sostiene il premier Giuseppe Conte che pare condizionata più dalle strategie economiche che dalle battaglie per i diritti umani in un perfetto equilibrismo con due pre-potenze straniere: il Movimento 5Stelle promotore della recente approvazione del cosiddetto accordo della Via della Seta con la Cina che vanta il record di pene capitali e violazioni dei diritti umani; la Lega sostenitrice incondizionata di Usa ed Israele, nelle ultime settimane impegnati ad esprimere tutta la loro aggressiva arroganza militare con  il riconoscimento delle Alture del Golan occupato a dispetto dei territori di Libano e Siria, col conseguente inasprimento degli scontri con la Palestina nella Striscia di Gaza, il sostegno morale nel conflitto dello Yemen all'Arabia, con cui Washington sta studiando un progetto nucleare, ed infine i continui sabotaggi cibernetici in Venezuela riconducibili al Pentagono (dotato persino di un Cyber Command a Fort Huachaca). Piatti ricchi di petrolio ed egemonie geopolitiche che stuzzicano gli appetiti della Triade Massonica (UK, Usa e Israele) del Nuovo Ordine Mondiale: troppo allettanti per fermarsi a riflettere sui diritti umani se non sono il movente di operazioni di conquista territoriale o politica. Questioni ben lontane dalle logiche macroeconomiche dei finanzieri mondialisti che, come vedremo in un prossimo esclusivo reportage-dossier, hanno proprio nell'industria degli armamenti la loro prima fonte di guadagno e speculazione.
Fabio Giuseppe Carlo Carisio
© COPYRIGHT GOSPA NEWS
divieto di riproduzione senza autorizzazione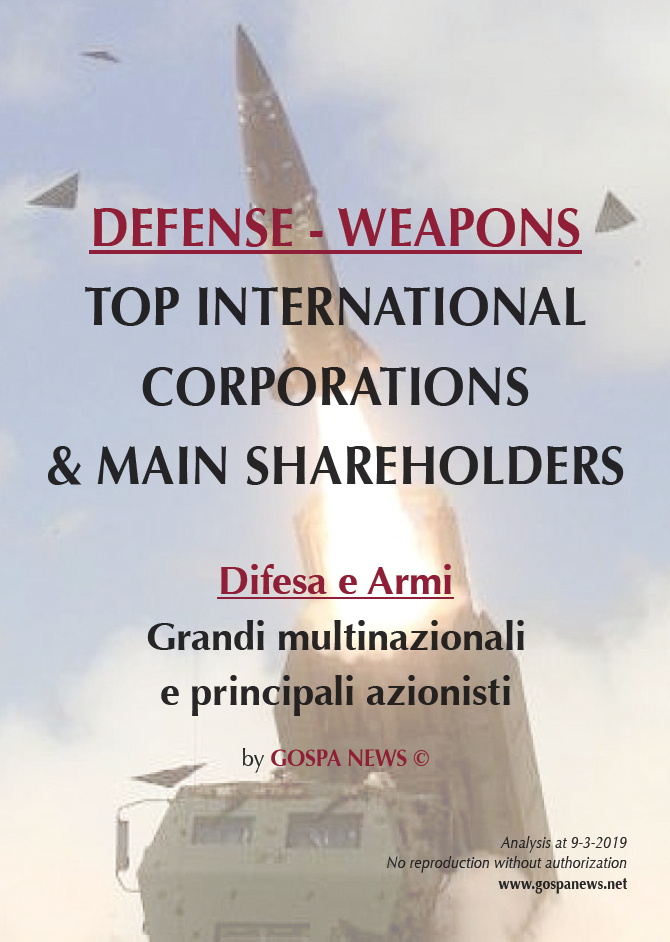 FONTI
SAVE THE CHILDREN – BAMBINI UCCISI DA UN MISSILE
UNICEF – 110 MINORI MORTI IN SIRIA NEL 2018
LA REPUBBLICA – STUPRATI PICCOLI DI 8 ANNI
http://www.gospanews.net/en/2019/03/23/il-quirinale-benedice-la-via-della-seta-e-del-sangue/
http://www.gospanews.net/en/2019/02/03/la-talpa-mondialista-dei-rothschild-alla-corte-di-salvini/
(Visited 135 times, 1 visits today)