Another Large Blast hit Lebanon: Alleged Israeli Attack at Suspected Hezbollah Site (video)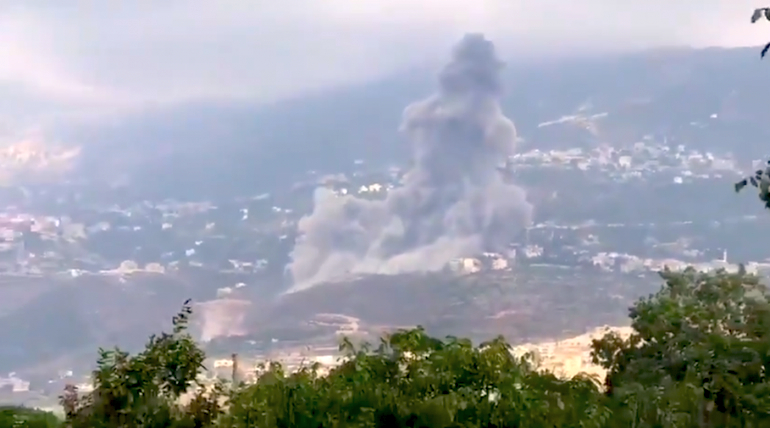 Another terrible explosion, another alleged Hezbollah deposit in the crosshairs, another suspicion that it is an Israeli attack on Lebanon. On the afternoon of Tuesday 22 September, a devastating explosion was seen and heard in the south of the country, according to local sources.
The news was promptly picked up by Middle East Eye (below) but also by the BBC. According to an initial report, there was only damage to the structures and minor injuries but no deaths.
"Beirut Massacre for a Missile!". Lebanon President and Italian Military Expert said. "Thermal rings the proof"
The episode brings to mind both the recent attacks by the Israel Defense Forces, the Tel Aviv air force, on the border with the Lebanese territories of the Golan Heights, but above all the massacre in the port of Beirut which caused almost 200 deaths and 5 thousand injured when a deposit of ammonium nitrate, and according to recent investigations also a fireworks factory, would have been hit by two small nuclear missiles even according to a former Zionist parliamentarian.

The terroristic and shady attacks by IDF against Lebanon are becoming very similar to the lethal ones conducted in Syria against lebanese Hezbollah and Iranian Quds forces, both Shia paramilitary organizzations allied with Damascus.
---
Published date: 22 September 2020 13:15 UTC

A large explosion rocked a village in south Lebanon on Tuesday, with local media reporting that it had occured in a house belonging to Hezbollah.
After alleged Nukes against Beirut, Israeli Phosphorus Bombs Fell on Lebanon Borders
A security source told Reuters that an arms depot belonging to the armed Shia movement had blown up because of a technical error. Lebanese broadcaster Al-Jadeed said the Shia movement had imposed a security cordon around the site. A number of people were injured in the blast in Ain Qana, local residents told Lebanese media.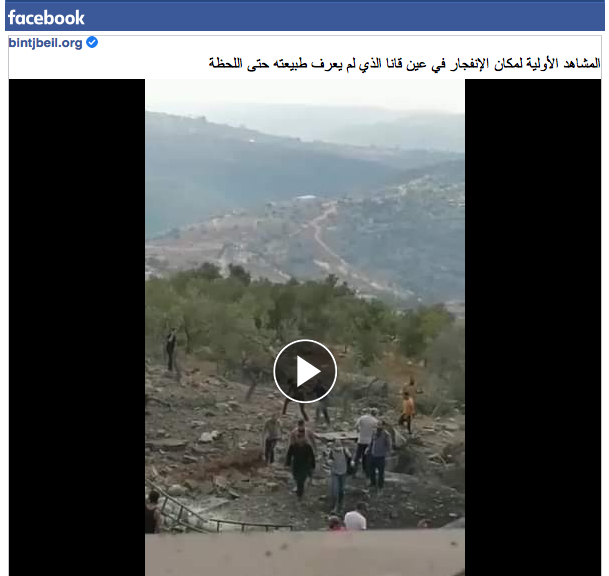 A witness in a nearby village told Reuters that they felt the ground shake, while video clips circulation online showed clouds of dark smoke rising from the area. The National News Agency reported that the blast had coincided with a number of fly-overs by Israeli fighter jets and drones.
The images of the smoke rising being circulated on social and broadcast media is likely to provoke anxiety for a many Lebanese, who are still recovering from an August explosion in the port of Beirut that devastated surrounding areas.
Beirut: Deep State "Killed" Shia-Christian Govt. Ex Zionist MP: "Blast as Nuclear Bomb. I hope it was Israel"
There was no immediate statement from Hezbollah. However, an unnamed source in the organisation told the Annahar newspaper that the weapons had been leftovers from the 2006 conflict with Israel.
The blast stirs new worries in Lebanon, a nation grappling with its worst crisis since the 1975-1990 civil war and still reeling from the 4 August blast that killed at least 190 people and injured thousands.
Israeli WarCrimes in Syria since 2018: Zionists have Murdered 509 Combatants and Civils in 79 Attacks
(Visited 427 times, 1 visits today)