"COVID-19 can be Treated with Vitamin D". Vital Study by Turin's Medicine Academy & 61 Physicians Appeal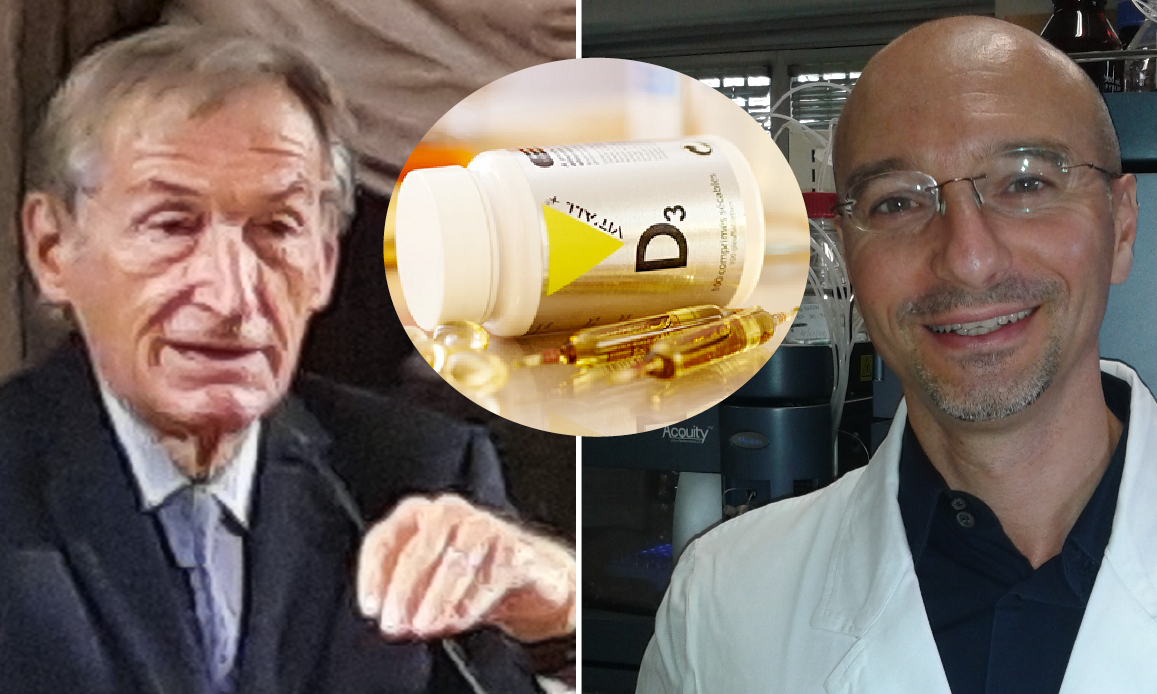 by Fabio Giuseppe Carlo Carisio
Versione originale in Italiano
"The utility of administering Vitamin D (mainly cholecalciferol) to COVID-19 patients has been widely highlighted. For purposes of proposition, we have selected some data, obtained with adequate clinical trials, which in our opinion, despite some methodological limitations, are worthy of attention by the health authorities, in order to consider the use of Vitamin D for both prevention and for the treatment of COVID-19 patients ".
This is claimed by a document signed by 61 distinguished doctors from various Italian cities and published on the official website of the Academy of Medicine of Turin, a body of the University of Turin (Piedmont, Italy). A few days after its release, the circular from the Ministry of Health on home care to combat pandemic infection runs into a sensational and colossal "scientific" denial that confirms the thesis put forward in a previous article by Gospa News. The therapeutic protocol developed by government consultants and disclosed by Minister Roberto Speranza had in fact banned the use of vitamin D and C, despite their proverbial effectiveness in raising the immune system, especially against respiratory tract syndromes.
CORONA VIRUS, Italian Pulmonologist: «Herbal Medicine May Help Prevent and Treat Virus»
This happened not only while its British counterpart gave vitamin D to over 2 million vulnerable people, as evidenced by this web media, but after a team of doctors from Turin had developed clinical tests to prove the effectiveness of this benefit. natural element of the human body, unfortunately lacking in some individuals who, precisely for this reason, according to the new and revolutionary research launched by Professor Giancarlo Isaia, professor at the UniTo Academy of Medicine, would be more exposed to the most serious consequences of COVID-19. In spite of what is claimed by the vademecun of the Health Department, in fact, there are already 300 scientific researches that highlight the primary role of vitamin D.
His inexperience and ignorance in the health field certainly cannot be an alibi for Dr. Speranza, who graduated in Political Science, on the contrary … In the historical moment of the spread of a pandemic infection that can be seriously lethal especially if badly treated, his specific incompetence accredited by the PD-M5Stelle government of Prime Minister Giuseppe Conte even assumes a suspicious value, as we have highlighted several times …
WUHAN-GATES – 15. EU-Italy Covid Vaccine' Business in Gates-Big Pharma's Dirty Hands
But we refer to after any reflection on the political conspiracies and the intrigues between the politicians of the Italian (and US) Democratic Party and Big Pharma of the vaccines subject of our other investigations and we immediately see in detail the important medical revelations.
"With the aim of providing a useful contribution and scientific support to the institutions to counter the COVID-19 pandemic, the Turin Academy of Medicine has set up a working group, coordinated by its president Giancarlo Isaia, professor of Geriatrics and by Antonio D'Avolio, professor of Pharmacology at the University of Turin, and made up of 61 doctors from many Italian cities; a document has been prepared, sent to the national and regional health authorities, which summarizes the most recent and convincing scientific evidence on the positive effects of vitamin D, both in the prevention and complications of the coronavirus" wrote Piergiacomo Oderda, head of press office of the Turin institution.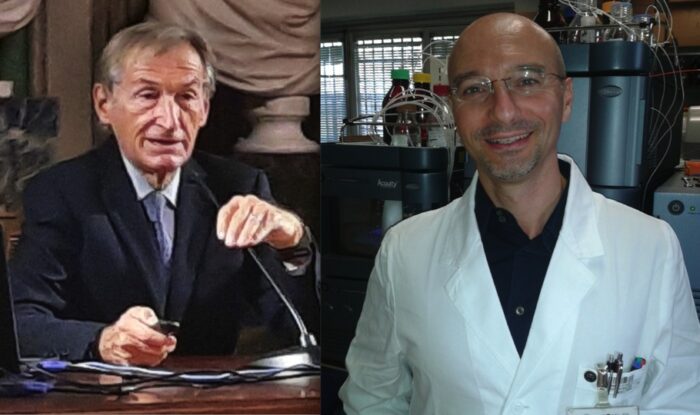 "On the basis of these premises, we would like to draw the attention of the Institutions, the scientific world and public opinion to an aspect, already raised in recent months (Isaia G & Medico E, https // doi: 10.1007 / s40520- 020-01650-9) which has gradually been accredited with numerous scientific evidences: we refer to vitamin D deficiency, whose effects on the immune response, both innate and adaptive, have long been known (Charoenngam N & Holick M, https: //doi.org/10.3390/nu12072097) and which develops in patients affected by COVID-19 as a consequence of different pathophysiological mechanisms (Aygun H et al., https://doi.org/10.1007/s00210-020-01911- 4), but perhaps also following a reduced availability of 7-dehydrocholesterol and consequently of its metabolite cholecalciferol, due to the marked reduction in cholesterolemia observed in patients with moderate or severe forms of COVID-19 (Marcello A. et al., https://doi.org/10.1016/j.redox.2020.101682) ".
The synthetic report that sees professors Isaia and D'Avolio as the first signatories is a collection of medical references: "To date it is possible to find about 300 works on PubMed, published in 2020, with the subject of the link between COVID-19 and vitamin D, conducted both retrospectively (Meltzer D et al., https: // doi: 10.1001 / jamanetworkopen.2020.19722), and with meta-analysis (Pereira M et al., https://doi.org/10.1080/10408398.2020.1841090), which have confirmed the presence of hypovitaminosis D in the majority of patients affected by COVID-19, especially if in severe form (Kohlmeier M et al., https: // doi: 10.1136 / bmjnph-2020-000096) and of a higher mortality (OR 3.87) associated with it (De Smet D et al., Https: // doi: 10.1093 / ajcp / aqaa252): in our opinion all these data provide interesting elements for reflection and rethinking on an intervention potentially useful for the whole elderly population, which in Italy is largely deficient in vitamin D (Isaia G et al., https://doi.org/1 0.1007 / s00198-003-1390-7). "
COVID-19 SEVERE FOR THOSE WHO LACK OF VITAMIN D
Given these premises, the document provides a series of data obtained with adequate clinical trials in order to consider the use of Vitamin D for both the prevention and treatment of COVID-19 patients.
1) In a 6-week observational study on 154 patients, the prevalence of hypovitaminotic D subjects (<20 ng / mL) was 31.86% in asymptomatic and 96.82% in those who were then admitted to therapy intensive (Jain A et al., https://doi.org/10.1038/s41598-020-77093-z)
2) In a randomized study on 76 oligosymptomatic patients, the percentage of subjects who subsequently required hospitalization in intensive care was 2% (1/50) when treated with high doses of calcifediol and 50% % (13/26) in untreated patients (Castillo ME et al., Https://doi.org/10.1016/j.jsbmb.2020.105751).
3) A retrospective study of over 190,000 patients found a significant correlation between the low percentage of disease-positive subjects and higher circulating levels of 25OHD (Kaufman HW et al., Https://doi.org/10.1371/ journal.pone.0239252)
4) In 77 elderly subjects hospitalized for COVID-19, the probability of survival from the disease, estimated with the Kaplan-Meier curve, was significantly correlated with the administration of cholecalciferol, taken in the previous year at a dose of 50,000 IU per month , or 80,000-100,000 IU for 2-3 months, or 80,000 IU at the time of diagnosis. (Annweiler G. et al., GERIA-COVID Study https://doi.org/10.3390/nu12113377)
5) In the PCR-positive SARS-CoV-2 patients, the vitamin D levels were significantly lower (p = 0.004) than in the PCR-negative patients (data later confirmed by other studies in terms of greater speed of clearance viral and healing for those with higher blood levels of vitamin D) (D'Avolio et al., https://doi.org/10.3390/nu12051359).
COVCOVID-19: Italy "Bans" Vitamin D in Home Health Care. UK Supllies It Free to 2,5million Vulnerable People
6) In a clinical trial on 40 asymptomatic or paucisymptomatic patients, disease negativization was observed in 62.5% (10/16) of patients treated with high doses of cholecalciferol (60,000 IU / day for 7 days), compared to 20 , 8% (5/24) of patients in the control group. A significant reduction in plasma fibrinogen levels was also found in treated patients (Rastogi A. et al., SHADE Study http://dx.doi.org/10.1136/postgradmedj-2020-139065).
Based on the results of these and other studies, the 61 doctors therefore argue that "vitamin D seems more effective against COVID-19 (both for the speed of negativization, and for the benign evolution of the disease in case of infection) if administered with prevention objectives (Balla M et al., https://doi.org/10.1080/20009666.2020.1811074), especially in elderly, frail and institutionalized subjects ". In addition to this they specify the doses of 25 (OH) D to be achieved in both the preventive (40 ng / mL) and therapeutic (50 ng / mL) settings.
But they finish the report with a complaint: "Despite these and other data, the use of Vitamin D in the prevention and treatment of COVID-19 has not been taken into consideration, with the justification of the absence of sufficient scientific evidence, which instead, unlike other vitamins or supplements, is gradually emerging in more recent works".
Cortisone Defeated Covid-19: Oxford confirmed Italian Neurologist's Therapy Negleted. How many Deaths for WHO Faults?
And they quote, just as Gospa News did in the previous article, what happened in London. "In Great Britain, on the other hand, and even earlier in Scotland, with governmental provision, vitamin D supplementation was recently ordered to 2.7 million subjects at risk of COVID-19 (the elderly, the black population and residents of the RSA ) with an operation that the House of Commons defined as "low-cost, zero-risk, potentially highly effective action": a lively scientific debate followed, with some reservations expressed by NICE but with the support of the Royal Society of London who defines it as "… seems nothing to lose and potentially much to gain" ».
In light of all this, the 61 doctors led by the president of the Turin Academy of Medicine advocate "the activation of a consensus conference and / or a randomized and controlled clinical study, promoted and supported by the State, on the therapeutic efficacy of Vitamin D, to symptomatic or oligosymptomatic patients "and" the preventive administration of oral cholecalciferol (up to 4000 IU / day) to subjects at risk of contagion (elderly, frail, obese, health workers, relatives of infected patients, subjects in closed communities).
WUHAN-GATES – 26. SARS-2 Bio-Weapon & Gold Vaccines. From CIA-WHO Tests funded by Gates to EU Summit with Pfizer, Biden's sponsor, before Pandemic!
At this point we must hope that the letter from the doctors in support of vitamin therapy does not end up like the one sent last April 24 to the Ministry of Health by the neurologist Roberta Ricciardi and 33 her colleagues in relation to the evidence on the efficacy of cortisone therapy, banned by the World Health Organization a month earlier for a study that turned out to be bogus and published in The Lancet. The appeal for the use of that simple and inexpensive anti-inflammatory traditionally used in severe respiratory tract syndromes and acute bronchitis and pneumonia remained unheard by Minister Speranza until June.
This has inevitably fueled the suspicion that the only therapeutic avenues against COVID-19 supported and encouraged by the PD-M5Stelle government are those that trigger Big Pharma's business with vaccines. If this letter from 61 doctors were to remain ignored, it would be the confirmation of an orientation that could assume a criminal connotation from ignorance …
Fabio Giuseppe Carlo Carisio
© COPYRIGHT GOSPA NEWS
no reproduction without authorization – Versione originale in Italiano

---
MAIN SOURCES
GOSPA NEWS – WUHAN.GATES REPORTS
GOSPA NEWS – CORONA VIRUS DOSSIER
---
THE OFFICIAL PAPER AND 61 MEDICAL DOCTORS' LIST
(Visited 1.852 times, 1 visits today)