Ukraine Cemetery for Kiev Army Soldiers and Western Mercenaries. US would be Recruiting Syrian Jihadists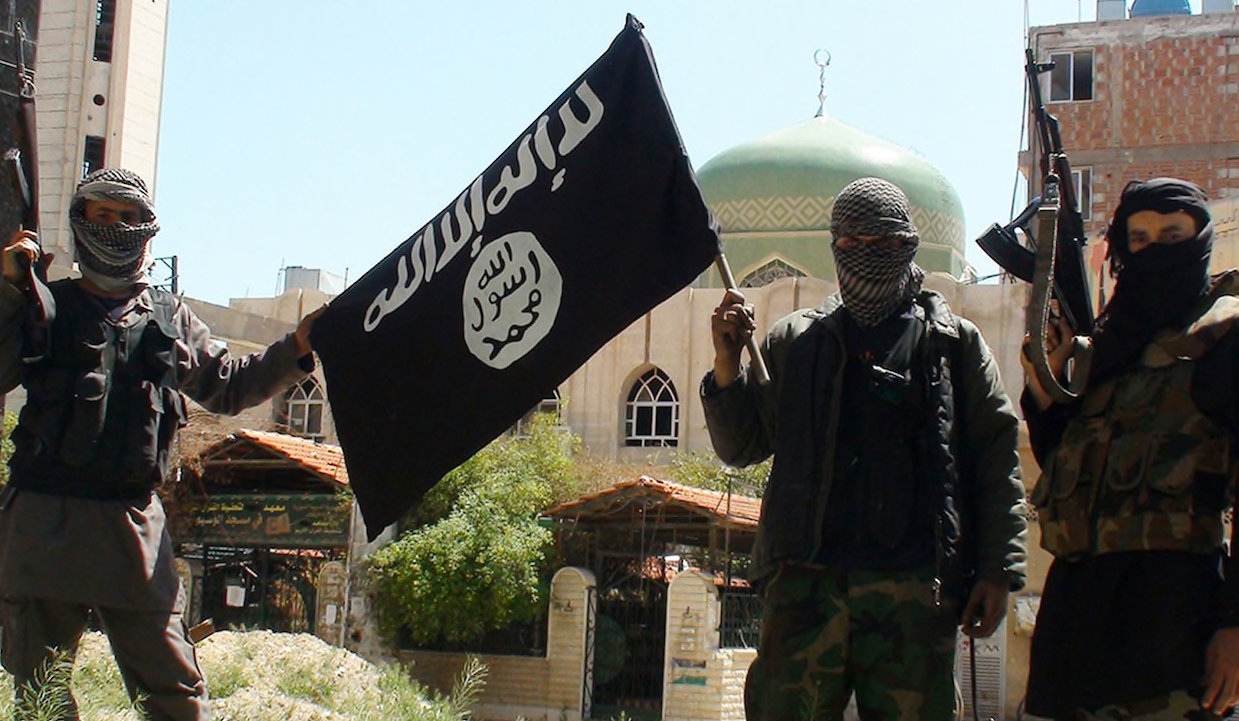 Russian minister: "Kiev lost over 26,000 during its so-called counter-offensive"
Starting from June 4, the armed forces of Ukraine lost over 26,000 servicemen and more than 3,000 items of military hardware during their so-called counter-offensive, Russian Defense Minister Sergey Shoigu has told reporters.
"The adversary's losses beginning from June 4 have reached over 26,000 servicemen and 3,000 items of various pieces of armament," he said.
In his words, Russian troops destroyed 21 planes, five helicopters, 1,244 tanks and other armored vehicles, 17 German-made Leopard tanks, five AMX tanks produced by France and 12 US-made Bradley infantry fighting vehicles in the reported period.
Another Infernal Day of War for Ukraine: Kiev's Forces have lost 20 Tanks and over 1,000 Soldiers
Moreover, Russian forces eliminated 914 special automotive equipment, two air defense systems, 25 multiple-launch rocket systems (MLRS), 403 field artillery cannons and mortars. Russian air defense systems shot down 176 HIMARS rockets, 27 Storm Shadow air-launched cruise missiles and 483 drones of the Ukrainian armed forces.
Shoigu underscored the damage done to the Ukrainian artillery.
"Once again, I repeat, 403 [artillery] weapons [have been destroyed], including 43 US-made artillery pieces and 46 self-propelled artillery weapons from Poland, the United States and France," the minister emphasized.
UPDATE. Kramatorsk Restaurant's Massacre may be Caused by a Storm Shadow British Missile Intercepted by Russian Army
He added that Russian troops continue to strike the enemy's reserves and West-supplied military equipment with its high-precision weapons, thus reducing the offensive potential of the Ukrainian armed forces.
According to Shoigu, foreign intelligence services, primarily those of the United States and NATO, are closely following and analyzing Russia's combat operations and note "the high efficacy of our defense lines and barrier minefields, [and the] professional work of army aviation and ground-attack aircraft who carry out pre-emptive strike at the adversary's targets.".
UKRAINE WAR: The NATO'S BLOODY SHOW must Go On! Cluster Bombs from US and €500 million from EU in Military Aid:
The US is trying to use Foreign Mercenaries to plug gaps in Ukraine
Western mercenaries from countries other than the US are dying for Washington's interests while President Joe Biden warns Americans themselves to stay away.
Most of the foreign mercenaries in Ukraine at this point aren't American, according to Russia's Channel One news. It's actually Poland and Canada that lead the charge, with the US coming in third. And now reports are starting to emerge of US intelligence attempting to fill the void with even more foreign recruits to fight for US interests against Russia in Ukraine.
The Russian Ministry of Defense estimates that about 2,000 of the approximately 7,000 'volunteers' have been killed.
An American Neo-Nazi who Fought within Azov Battalion Avowes the Crimes of his Ukrainian 'colleagues'
Recent reporting reveals a troubling trend among Western mercenary deaths: combatants whose military experience is virtually non-existent. Presumably it all looked like good Hollywood action hero fun from afar — until the bullets started whizzing by.
In a story published in May about two Canadian mercenaries who volunteered for Ukraine's "International Legion" and were killed in the Artyomovsk (named Bakhmut by Ukraine) battle, the CBC revealed that one had previously served in the Canadian Forces as a medic and had been photographed working in search and rescue in Kharkov.
CIA's Ground Branch is Training Ukrainian Paramilitaries against Russia.
Kyle Porter, a 27-year old from Calgary, had been in touch with Canada's state broadcaster. "Let me figure out how I am going to survive the next few days," he wrote. "It was a meat grinder the first time and I'm not expecting it any better this time around." You'd think he'd have taken an offramp at that point. Nope, not Rambo here.
The pool of foreign personnel in Ukraine is dwindling, either because they end up killed or they come to their senses beforehand. Now, unconfirmed reports have emerged from the Middle Eastern press that US intelligence is recruiting a new batch of mercenaries in Syria.
"ISIS Fighters Recruited by US Special Service for Terrorist Attacks". Russian Intelligence Warning
«One would think that Turkey's efforts over the past few years to recruit CIA and Pentagon trained "Syrian rebels" to fight in the Western-sparked Libyan civil war would have drained that particular talent pool, but it's not hard to imagine the desperate measures needed for now desperate times» Russia Today wrote.
MAIN SOURCES
14 Thousand Jihadist Troops in Libya for Turkey Blitz alongside US Weapons' Lobby, NATO's Deep State & NWO
CIA-GATE'S X-FILE – 1. Bulgarian Network to Weaponize Ukraine Intelligence and Middle-East's Terrorists
NATO's Jihadist Blackmails Putin for $5million at Month. Erdogan uses Zelensky to Save the Turkish Duties on Black Sea Grain Initiative
(Visited 353 times, 1 visits today)