Israeli Forces Shot their Own civilians, Kibbutz Survivor says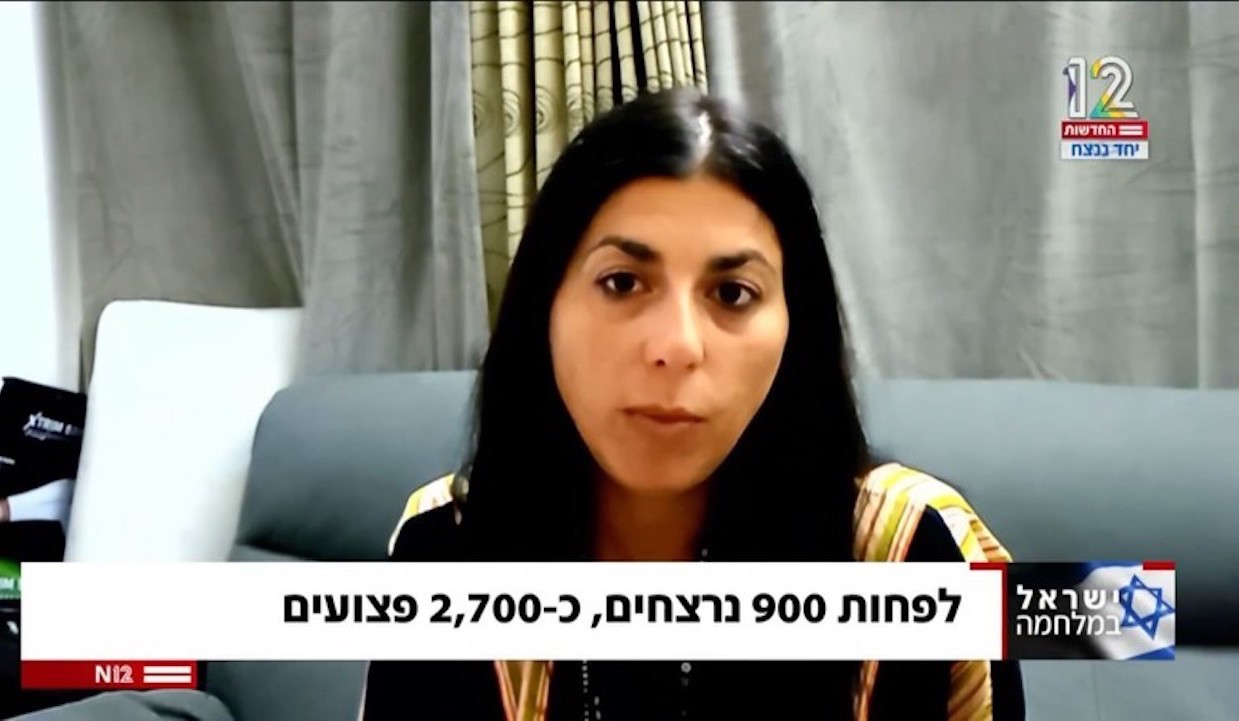 Introduction by Gospa News Editorial Staff
The Electronic Intifada (EI) is an online Chicago-based publication covering the Israeli–Palestinian conflict. It describes itself as not-for-profit, independent, and providing a Palestinian perspective.
The news we report is extremely detailed and accurate in its details, therefore we believe that the testimony may be authentic even if we are not able to verify it.
Given its relevance, we believe it is right to publish it even if it comes from an openly pro-Palestinian news source.
All links to previous Gospa News investigations have been added aftermath for the ties with the topics highlighted
Subscribe to the Gospa News Newsletter to read the news as soon as it is published
---
Originally published by Ali Abunimah and David Sheen on The Electronic Intifada 16 October 2023
An Israeli woman who survived the Hamas assault on settlements near the Gaza boundary on 7 October says Israeli civilians were "undoubtedly" killed by their own security forces.
It happened when Israeli forces engaged in fierce gun battles with Palestinian fighters in Kibbutz Be'eri and fired indiscriminately at both the fighters and their Israeli prisoners.
"They eliminated everyone, including the hostages," she told Israeli radio. "There was very, very heavy crossfire" and even tank shelling.
Update – INTEL DROP by CIA ex Agent: Hamas-Israel Fighting, likelihood "False Flag" to Wipe Gaza Off the Map. Warnings by Egypt Ignored
The woman, 44-year-old mother of three Yasmin Porat, said that prior to that, she and other civilians had been held by the Palestinians for several hours and treated "humanely." She had fled the nearby "Nova" rave.
A recording of her interview, from the radio program Haboker Hazeh ("This Morning") hosted by Aryeh Golan on state broadcaster Kan, has been circulating on social media.
The interview has been translated by The Electronic Intifada. You can listen to it with English subtitles in this video and a transcript is at the end of this article:
Notably, the interview is not included in the online version of Haboker Hazeh for 15 October, the episode in which it apparently aired.
It may well have been censored due to its explosive nature.
Porat, who is from Kabri, a settlement near the Lebanese border, undoubtedly experienced terrible things and saw many noncombatants killed. Her own partner, Tal Katz, is among the dead.
Armageddon Spectres: Gaza Sieged without Vital Supplies. Hamas threatens to Kill Hostages on Live TV
However, her account undermines Israel's official story of deliberate, wanton murder by the Palestinian fighters.
Although it no longer appears on the Kan website, there can be little doubt about the recording's authenticity.
At least one Hebrew-language account posted part of the interview on Twitter, now officially called X, and accused Kan of functioning as "media in the service of Hamas."
Porat also gave her account to the Israeli newspaper Maariv.
---
This is the translation in English of the headlines(added by Gospa News)
Dramatic testimony from the Nature Party: "The terrorists told me – calm down, we won't kill you"
Yasmin Porat, 44, a resident of Kibbutz Kabri in the north spent time with her partner Tal Katz, at a Nova party in the south, managed to escape the inferno, recalling: "They told us they wanted to take us to Gaza, and the next day they would return us."
Alon Hachmon 17:17 09/10/2023
---
However, the Maariv story, published on 9 October, makes no specific mention of civilians being killed by Israeli forces.
And in a half-hour interview with Israel's Channel 12 on Thursday, Porat speaks of intense gunfire after Israeli forces arrived. Porat herself received a bullet in the thigh.
Treated "humanely"
Not only does Porat tell Kan that Israelis were killed in the heavy counterattack by Israeli security forces, but she says she and other captive civilians were well treated by the Palestinian fighters.
Porat had been attending the "Nova" rave when the Hamas assault began with missiles and motorized paragliders. She and her partner Tal Katz escaped by car to nearby Kibbutz Be'eri where many of the events she describes in her media interviews took place.
According to Porat speaking to Maariv, she and Katz initially sought refuge in the house of a couple called Adi and Hadas Dagan. After the Palestinian fighters found them they were all taken to another house, where eight people were already being held captive and one person was dead.
IDF Strikes hit Gaza Evacuation Convoys: 40 Killed according to UN Humanitarian Body
Porat said that the wife of the dead man "told us that when they [the Hamas fighters] tried to enter, the guy tried to prevent them from entering and grabbed the door. They shot at the door and he was killed. They did not execute them."
"They did not abuse us. They treated us very humanely," Porat explained to a surprised Golan in the Kan radio interview.
"By that I mean they guard us," she said. "They give us something to drink here and there. When they see we are nervous they calm us down. It was very frightening but no one treated us violently. Luckily nothing happened to me like what I heard in the media."
HAMAS FEROCITY vs ISRAELI WAR CRIMES. Partisan-Terrorists Loved by Gaza, Zionists Shielded by Hague ICC & US
"They were very humane towards us," Porat said in her Channel 12 interview. She recalled that one Palestinian fighter who spoke Hebrew, "told me, 'Look at me well, were not going to kill you. We want to take you to Gaza. We are not going to kill you. So be calm, you're not going to die.' Thats what he told me, in those words."
"I was calm because I knew nothing would happen to me," she added.
"They told us that we would not die, that they wanted to take us to Gaza and that the next day they would return us to the border," Porat told Maariv.
"Origin of US Weaponry used by Hamas must be Investigated" American & Russian Politicians said
In the Channel 12 interview, Porat elaborates that although the Palestinian fighters all had loaded weapons, she never saw them shoot captives or threaten them with their guns.
In addition to providing the captives with drinking water, she said the fighters let them go outside to the lawn because it was hot, especially as the electricity was cut.
Originally published by Ali Abunimah and David Sheen on The Electronic Intifada 16 October 2023
All links to previous Gospa News investigations have been added aftermath for the ties with the topics highlighted
---
MAIN SOURCES
GOSPA NEWS – WEAPONS LOBBY DOSSIER
Iran Threatens Israel. China, UN against Injustice in Palestine. IDF postpones Ground Attack on Gaza
UPDATES – Again Missiles, Blood, War in Holy Land! Hamas reacts to the Daily Crimes of NaziZionist Bibi's Israeli Hitmen
Bibi Devilish Show! After Provocations in Jerusalem the Israeli Massive Strikes over Gaza and Lebanon against Hamas, Hezbollah
(Visited 840 times, 1 visits today)