Madonna Snubs Christian School Shooting Victims in upcoming Nashville concert for 'Trans Rights' after the Audrey's "Hate Crime"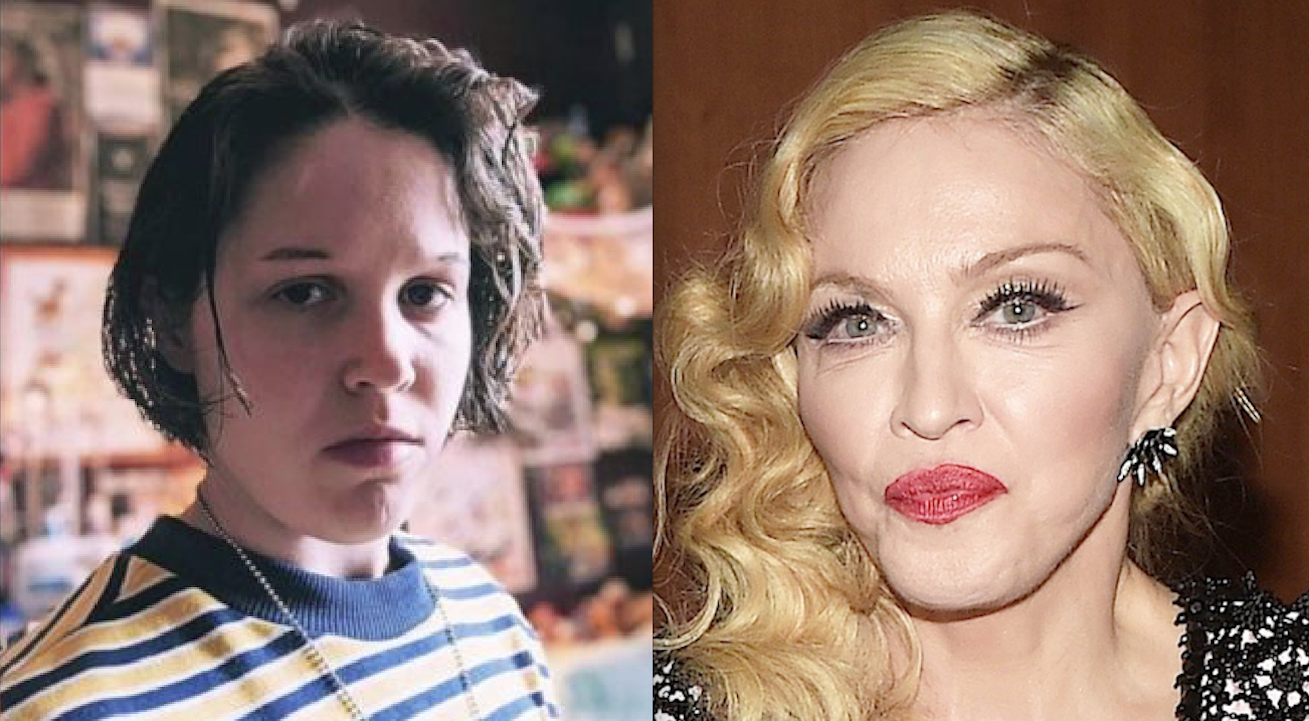 Aging pop star Madonna has announced that she will perform a concert in Nashville to benefit 'trans rights' groups while ignoring the families of the victims who were targeted by a 'trans' shooter in last week's Christian school massacre.
Scottish Gender Threat: Kids as Young as 7 will be Asked if they Identify as Transgender or Non-Binary
Following the horrific shooting rampage by a gender-confused woman that killed three 9-year-old students and three school personnel at Nashville's Covenant School, trans activists and their supporters immediately sought to portray the shooter and transgendered individuals — not those murdered in cold blood — as victims.
The singer Madonna: "The oppression of the LGBTQ+ is making America a dangerous place"
"The oppression of the LGBTQ+ is not only unacceptable and inhumane; it's creating an unsafe environment; making America a dangerous place for our most vulnerable citizens, especially trans women of color," said Madonna via Instagram. "These so-called laws to protect our children are unfounded and pathetic."
"Anyone with half a brain knows not to f*ck with a drag queen," added the 64-year-old performer, who promised to bring "Bob the Drag Queen," Season 8 winner of RuPaul's Drag Race, to perform in her newly scheduled Nashville concert.
Her shocking announcement has been met with outrage and disbelief.
Boston Children's Hospital & Harvard Medical School Promoted Surgery for Transgender Infants within Studies and Video
"In a move even more disgusting than her botox-filled face, Madonna is heading to Nashville, NOT to fundraise for the families of victims of the Covenant School shooting, but for 'trans rights' groups," declared an opinion piece in the Post Millennial.
"Madonna and Miley Cyrus both announced Donations & Fundraisers for the LGBTQI+ Trans community within days of the Nashville School Tragedy," wrote Oli London, a former transgender who has de-tranistioned after experiencing sex-change regret.
"Nothing for the Christian community and for the families of the 6 victims."
"Nothing for the Christian community," noted London. "Nothing for the families of the 6 victims."
"WTF? This is her response to a trans person murdering six people in a Nashville school?" asked Piers Morgan.
"Even by Madonna's standards this is disgusting."
"Madonna is performing a concert in Nashville for 'Trans rights' after several Christians were murdered," wrote Liz Churchill on Twitter.
"Satanic. Wake up," urged Churchill.
Earlier this year, in a Vanity Fair photo shoot, Madonna portrayed the Blessed Virgin Mary as well as "Jesus" in a version of the "Last Supper" flanked by nearly-nude women, one obscenely posed.
(Visited 302 times, 1 visits today)