"Biden took bribes". Ex-Ukrainian Chief Prosecutor accuses Father and Son for Burisma's Affairs in Donbass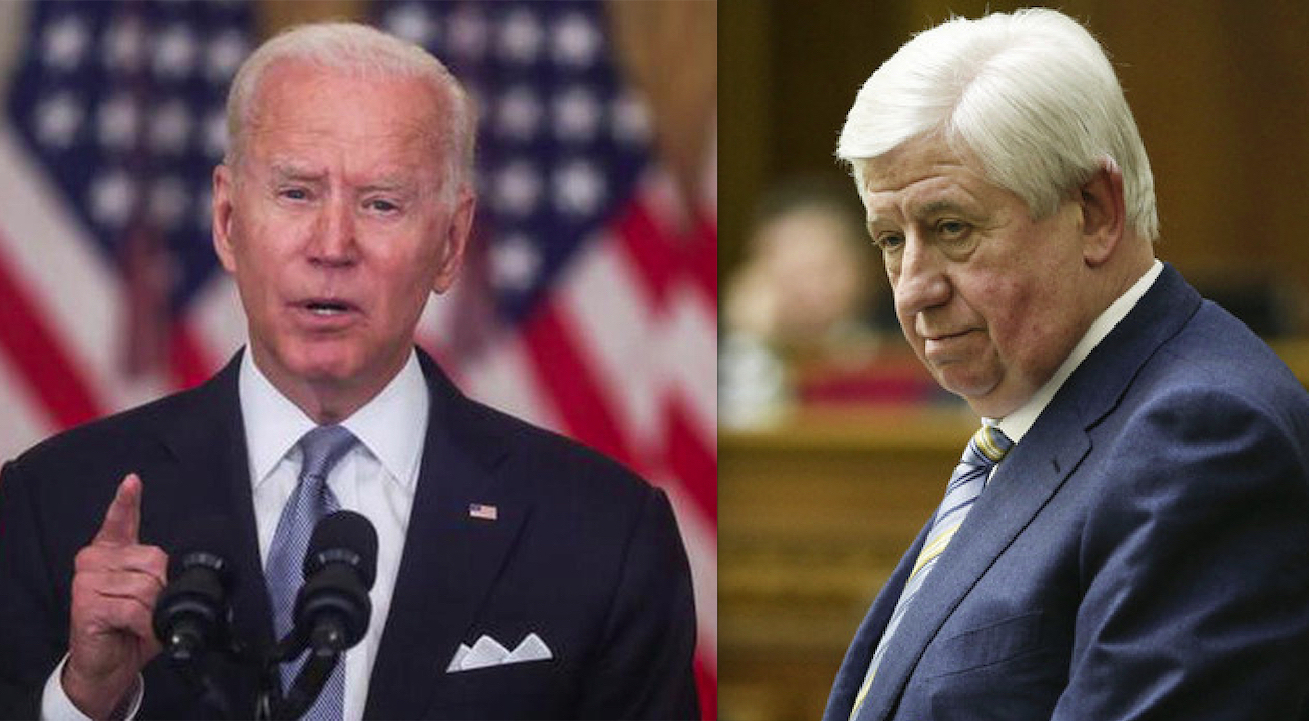 In the cover image the US president Joseph Biden and the former Ukrainian prosecutor Viktor Shokin
Introduction by Fabio Giuseppe Carlo Carisio
We bring to the readers' attention two interesting articles from which the diametrically opposite behavior of justice in Ukraine and in the USA emerges.
The Ukrainian War unleashed by the Gas Business
In the country of the former Soviet Union where the pro-Russian government was overthrown by a bloody 2014 coup in Kiev financed by George Soros and the USA during the Obama-Biden administration, the Ukrainian attorney general tried to investigate the intrigues on the Ukrainian energy company Burisma of which Hunter Biden, son of Joe, was one of the executive directors, and which owned gas extraction licenses in Donbass.
But he was prevented from doing so: according to what he told Fox News in recent days, for a bribe received from the then American vice president Joe Biden. The White House obviously calls these allegations lies (details below).
In the US, however, unequivocal evidence emerged of Burisma opening a Maltese bank account for Hunter Biden in the spring of 2016. This development coincided with allegations made by an FBI source, suggesting that Mykola Zlochevsky, the founder of Burisma Holdings, allegedly paid a $5 million bribe each to then-Vice President Joe Biden and his son, Hunter Biden.
Hunter Biden's Maltese Bank Account Opened by Burisma Amid FBI Allegations of $10 Million Bribe
But the most important witness, Devon Archer, called to testify on the affairs of his friend and partner Hunter, has received immunity from the US Department of Justice.
Archer was Hunter's partner in Rosemont Seneca Partners LLC which received more than $166,000 a month from Burisma from spring 2014 to fall 2015, during a time when Joe Biden led US policy toward Ukraine to account of US President Barack Obama.
The outbreak of war in the Donbass, due to the rebellion of the pro-Russian separatist republics of Donetzk and Luhansk after the coup in Maidan square and the establishment of a pro-NATO regime in Kiev, evaporated Burisma's plans and scuppered a billion-dollar deal on gas and oil.
UKRAINE WAR: The NATO'S BLOODY SHOW must Go On! Cluster Bombs from US and €500 million from EU in Military Aid:
In a few lines we can understand the reason for personal revenge, as well as geopolitical aim and weapons lobby revenues, for which the current American president is using billions of dollars of his citizens to finance the war of Ukraine against Russia although aware that before a possible and unlikely victory for Kiev will rain nuclear missiles from Moscow on Eastern Europe.
Fabio Giuseppe Carlo Carisio
© COPYRIGHT GOSPA NEWS
prohibition of reproduction without authorization
follow Gospa News on Telegram
WEAPONS LOBBY – 11. Huge Profits by NATO's Firms thanks to the Ukraine Devastating War against Peace. US Approval to Supply F-16
---
Shokin: The US president was lobbied to stop an investigation into the energy company Burisma which paid his son Hunter
by Russia Today
Former Ukrainian Prosecutor General Viktor Shokin has claimed that Joe Biden, while serving as US vice president, received a bribe from a Ukrainian energy company in exchange for helping to get him fired in 2016.
In an interview with Fox News released on Friday, Shokin said that Biden pressured then-Ukrainian President Pyotr Poroshenko to fire him over his investigation into Burisma Holdings, a Ukrainian energy company on whose board Hunter Biden, the incumbent US president's son, served at the time.
The ex-prosecutor argued that both Poroshenko and Joe Biden understood that if he had been allowed to continue his probe into Burisma, it could have provided "the facts about the corrupt activities" by Hunter Biden, Devon Archer – the company's another American executive – and other people involved.
UKRAINEGATE: an investigative "memo" accuses Joe Biden and John Kerry too. Reopened the inquiry
However, Poroshenko offered a different version of events, insisting that Shokin was fired because of his failure to fight corruption in Ukraine.
Shokin said that he had a "firm personal conviction" that both Joe and Hunter Biden had their palms greased in connection with the Burisma case. "They were being bribed. And the fact that Joe Biden gave away $1 billion in US money in exchange for my dismissal, my firing – isn't that alone a case of corruption?" he asked.
The ex-official was referring to a 2018 interview in which Joe Biden boasted that in 2015 he threatened to withhold $1 billion in loan guarantees from Poroshenko unless Shokin was let go. "Well, son of a b***h, he got fired,"Biden said.
However, White House spokesperson Ian Sams dismissed Shokin's claims, chiding Fox News for "giving a platform for these lies to a former Ukrainian prosecutor general whose office his own deputy called 'a hotbed of corruption.'"
UkraineGate: islamic reporter funded by Obama-Biden and Soros in 2014 coup, now at the top of weapon's industry
The allegations of quid pro quo involving Joe and Hunter Biden were raised by Republican Senators Lindsey Graham and Chuck Grassley in June, when they released a bombshell FBI informant file. According to the document, a "highly credible"confidential source was allegedly told by Burisma owner Nikolay Zlochevsky that Joe and Hunter Biden received $5 million each to use their political influence in Kiev.
Originally published by Russia Today
All links to previous Gospa News articles have been added aftermath
---
Outrageous: Devon Archer was Given Full Immunity from the DOJ
by The Gateway Pundit
The reason Devon Archer looks so relaxed during his interview with Congress is because he was given total immunity by the DOJ involving his actions with the Biden gang.
This is simply outrageous.
Last week we uncovered that Hunter Biden was given a sweetheart deal by his father's corrupt DOJ that would give him total immunity forever regarding his many crimes while his father was Obama's VP. It was a wink-wink deal between the DOJ and Hunter Biden.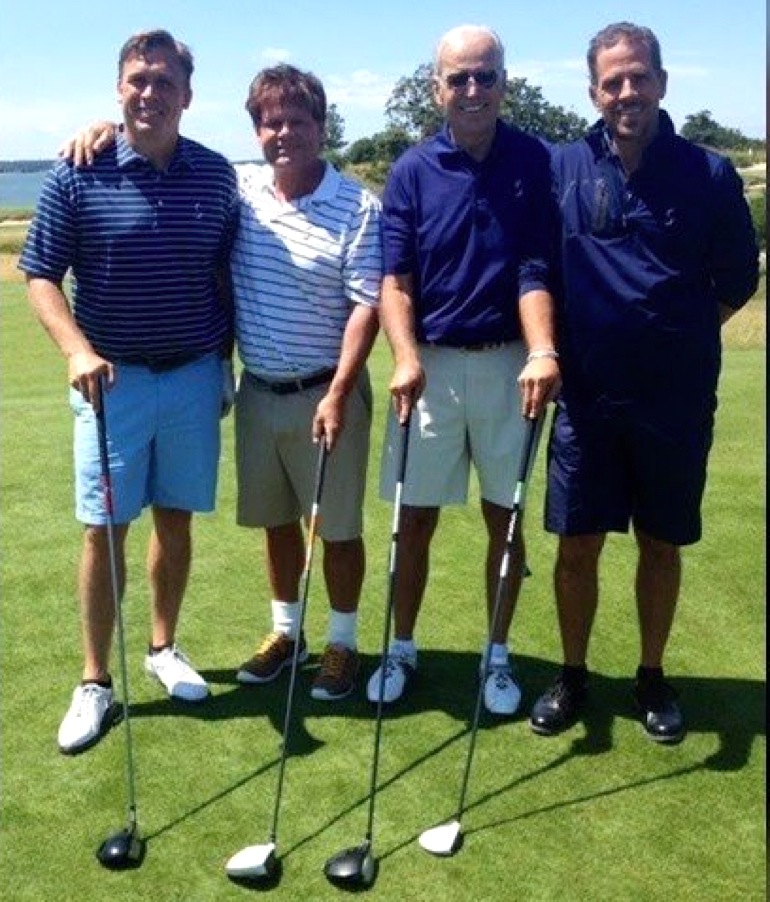 This is unprecedented and the opposite of what Biden's DOJ is doing to President Trump. Others like Roger Stone told me that he never received anything of the sort. He has been fined and attacked by Biden's DOJ since being pardoned by President Trump. We are living in a communist Biden banana republic.
The interview between Archer and the House was released overnight. This shows more DOJ corruption. Archer was given immunity by the DOJ. According to the Washington Examiner:
Schwartz, Archer's attorney, revealed that Archer testified to a grand jury in Delaware after receiving a subpoena in December 2020 and "testified pursuant to an immunity order in the grand jury."

That means the U.S. attorney's office in Delaware agreed to shield Archer from prosecution for illegal activity if he testified about Hunter Biden's business affairs.
US Attorney General's Strategy to Shield the Bidens from Criminal Investigations
The revelation helps explain why no one involved in the foreign business dealings has faced charges related to foreign lobbying violations or other alleged crimes.
No one from the Biden crime family goes to jail in this banana republic.
Originally published by The Gateway Pundit
This article originally appeared on JoeHoft.com and was republished with permission.
---
GOSPA NEWS – WEAPONS LOBBY DOSSIER
CIA-GATE – 4. Bulgarian Tea Party: How US Intelligence Supplies Ukraine with White Phosphorus
UKRAINEGATE, CIA-DEEP STATE'S PLOT AGAINST TRUMP with two whistleblowers and Italian ties
CIA-GATE – 3. Fraud Scheme behind Money Theft Involving US Supplies of Drones to Ukraine
(Visited 192 times, 1 visits today)