Italian PM at G20: "Vaccines are Safe". But Denmark, Sweden and Finland Suspended Moderna for Young People: "Risks of Myocarditis"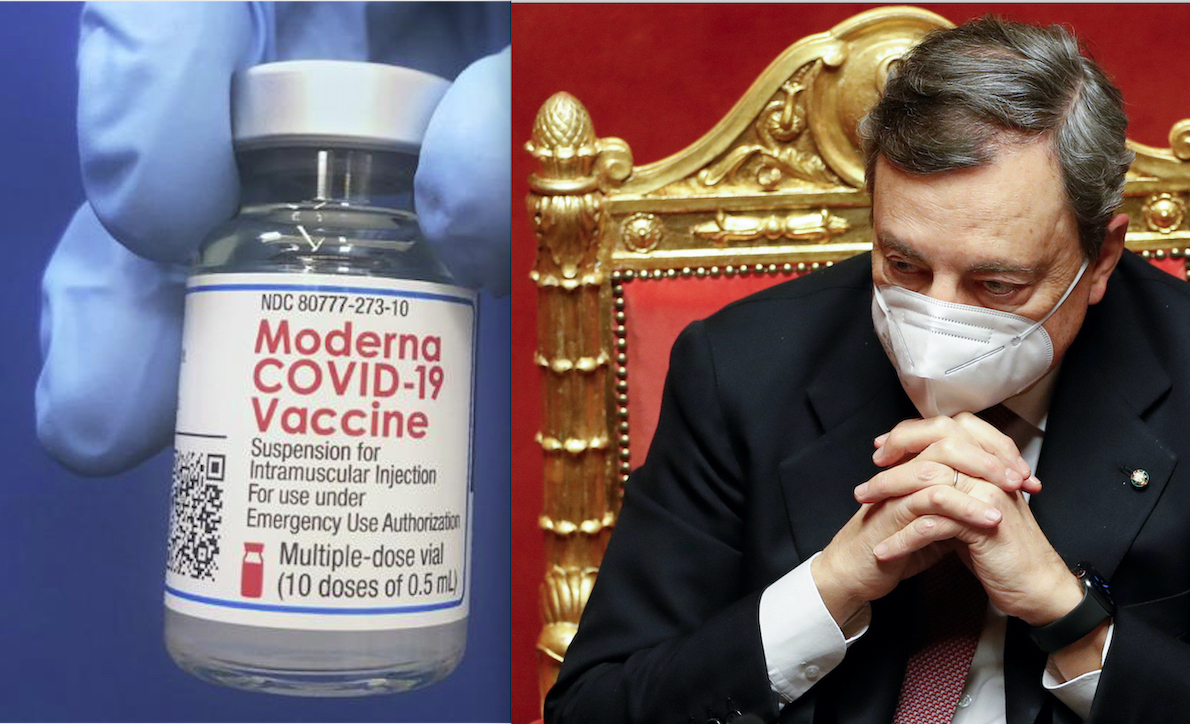 Introduction of Gospa News
"The message to our fellow citizens must be very clear. Vaccines are safe. Vaccines save lives ". Thus the Prime Minister Mario Draghi speaking at the summit of the presidents of the G20 parliaments held on October,7, in the Senate of the Italian Republic, underlining that "the European Parliament" has taken "many concrete steps to dispel the myths about vaccines and has provided useful guidelines for identify false news on digital platforms ".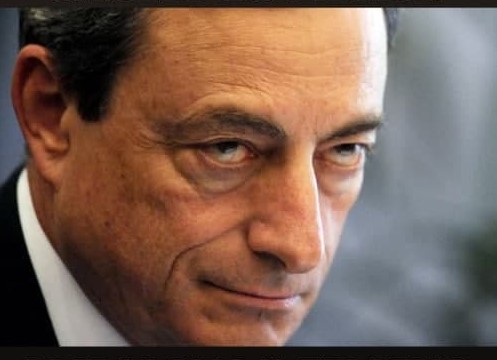 According to the premier, there are two problems, on the one hand "in rich countries vaccine doses are widely available, but a minority of our fellow citizens refuse to get vaccinated, or hesitate to do so", a behavior "often due to the fear that vaccines will not they are safe or effective, despite scientific evidence showing the opposite ", on the other hand, in low-income countries," the availability of vaccines is still limited, also due to logistical problems ".
Boston's Research (even funded by Gates) reveals Unknown-Dangerous Risks in M-RNA Vaccine already Explained by Chinese Study
But a few hours before his speech, the very scientific evidence he had so much proclaimed had led two European Union countries to suspend Moderna's Spikevax messenger RNA-based gene serum, confirming that doubts about the safety of these antidotes against Covid-19 are also widespread among experts, as already highlighted by the Ogata Study in Boston, by the Doerfler research in Cologne which highlighted the risks of DNA alteration and above all by the affidavit on myocarditis risks in young people by Lieutenant Colonel military doctor Theresa Long, former researcher in the Fort Detrick biological laboratories.
Finland on Thursday (October, 7) also paused the use of Moderna's (MRNA.O) COVID-19 vaccine for younger males due to reports of a rare cardiovascular side effect, joining Sweden and Denmark in limiting its use. Mika Salminen, director of the Finnish health institute, said Finland would instead give Pfizer's vaccine to men born in 1991 and later. Finland offers shots to people aged 12 and over.
"A Nordic study involving Finland, Sweden, Norway and Denmark found that men under the age of 30 who received Moderna Spikevax had a slightly higher risk than others of developing myocarditis," he said. Swedish and Danish health officials had announced on Wednesday they would pause the use of the Moderna vaccine for all young adults and children, citing the same unpublished study, according to Reuters.
Norwegian health officials reiterated on Wednesday that they recommended men under the age of 30 opt for Pfizer's vaccine.The Finnish institute said the Nordic study would be published within a couple of weeks and preliminary data had been sent to the European Medicines Agency (EMA) for further assessment.
---
by The Defender
Sweden and Denmark on Wednesday said they will pause the use of Moderna's COVID vaccine for younger age groups after reports of possible rare side effects, including myocarditis.
The Swedish health agency said it would pause the vaccine for people born in 1991 and later, as data pointed to an increase of myocarditis and pericarditis among youths and young adults who had been vaccinated, Reuters reported. "The connection is especially clear when it comes to Moderna's vaccine, 'Spikevax,' especially after the second dose," the health agency said in a statement.
The health agency said it now recommends Pfizer/BioNTech's Comirnaty vaccine instead. People born 1991 or later who received a first Moderna dose — approximately 81,000 people — will not get a second Moderna jab. Earlier this week, the Swedish health agency said 12- to 15-year-olds would only get Pfizer's COVID vaccine.
"RISCHIO ATTACCHI DI CUORE PER PILOTI VACCINATI COVID: NON DEVONO VOLARE". Ufficiale Medico US Air Force "Wistleblower" denuncia anche Sostanze Tossiche nei Vaccini
Denmark said that, while it was already using the Pfizer/BioNTech vaccine as the main option for 12- to 17-year-olds, it had decided to pause the Moderna vaccine for people under 18 as a "precautionary principle."
"In the preliminary data … there is a suspicion of an increased risk of heart inflammation, when vaccinated with Moderna," the Danish Health Authority said in a statement.The agency referred to data from a yet unpublished Nordic study, which will be sent to the European Medicines Agency (EMA) for further assessment once the data is finalized, the agency added.
Norway, which already recommends the Comirnaty vaccine for minors, reiterated Wednesday rare side effects could happen, particularly in boys and young men, and mainly after receiving a second dose. The EMA approved the use of Comirnaty in May, while Spikevax was approved for use in children over 12 in July, U.S. News reported.
Myocarditis is inflammation of the heart muscle that can lead to cardiac arrhythmia and death. According to the National Organization for Rare Disorders, myocarditis can result from infections, but "more commonly the myocarditis is a result of the body's immune reaction to the initial heart damage." Pericarditis is inflammation of the tissue surrounding the heart that can cause sharp chest pain and other symptoms.
13-Year-Old US Boy Dies 3 Days After Second Dose of Pfizer Vaccine. With Symptoms as Myocarditis which affected 1200 American Teen
According to the the Vaccine Adverse Event Reporting System, there have been 6,561 cases of myocarditis and pericarditis reported following COVID vaccines, with 5,874 cases attributed to Pfizer, 1,515 cases to Moderna and 161 cases to Johnson & Johnson's COVID vaccine between Dec. 14, 2020 and Sept. 24, 2021.
Among 12- to 17-year-olds, there have been 617 reports of myocarditis and pericarditis, with 603 cases attributed to Pfizer's vaccine. VAERS is the U.S. government-run system for reporting vaccine adverse events, but some of the reports sent to the system come from outside the U.S.
Boys more at risk from Pfizer jab side-effect than Covid, suggests study
On June 25, the U.S. Food and Drug Administration (FDA) added a warning to patient and provider fact sheets for both Pfizer and Moderna COVID vaccines suggesting an increased risk of myocarditis and pericarditis — particularly following the second dose and with onset of symptoms within a few days after vaccination.
The FDA's update followed a June 23 meeting which included a review of information and discussion by the Advisory Committee on Immunization Practices — a committee within the Centers for Disease Control and Prevention (CDC) that provides advice and guidance on effective control of vaccine-preventable diseases.
Breaking! US CDC Retires PCR Test due to It may not be able to Distinguish Covid from Influenza Viruses. Distorted Pandemic History!
During the meeting, the committee acknowledged 1,200 cases of heart inflammation in 16- to 24-year-olds, and said mRNA COVID vaccines should carry a warning statement. Health officials said the benefits of receiving a COVID vaccine still outweigh any risks. But physicians and other public commenters during the June 23 meeting accused the CDC of exaggerating the risk of COVID to young people, and minimizing the risk of the vaccines.
The FDA approved Pfizer's COVID vaccine for emergency use in the 12 to 15 age group in May, and approved a biologics license application for the Pfizer Comirnaty vaccine Aug. 23 — leaving the Pfizer/BioNTech vaccine under Emergency Use Authorization.
"Soon Covid Vaccines even for NewBorns". Diktat by Italian Pediatricians & Physicians Sponsored by Gates' Pfizer-GSK
A third booster dose of Pfizer's COVID vaccine was approved for the immunocompromised and those in "high risk" professions in September — in what was deemed a controversial move by the CDC and FDA, both of which overruled the recommended guidance issued by their vaccine advisory committees. In June, Moderna asked the FDA to expand emergency use of its COVID vaccine in adolescents aged 12 to 17. A decision has yet to be made.
Both Moderna and Johnson & Johnson (J&J) have asked the FDA to approve booster doses of their COVID vaccines for emergency use. The FDA will convene its advisory panel next week to review booster data from both J&J and Moderna.
By Megan Redshaw
First Posted by The Defender – Children's Health Defense on October, 6, 2021
Deaths after Vaccines in 2021 much more than in the Past 10 Years! "1000 % more Adverse Reactions'. Alarm by US Virologist to FDA
(Visited 221 times, 1 visits today)