The "Pathetic and Dangerous" NATO Summit's LIES. Warning on Nuclear Conflict Risk by Former Italian Ambassador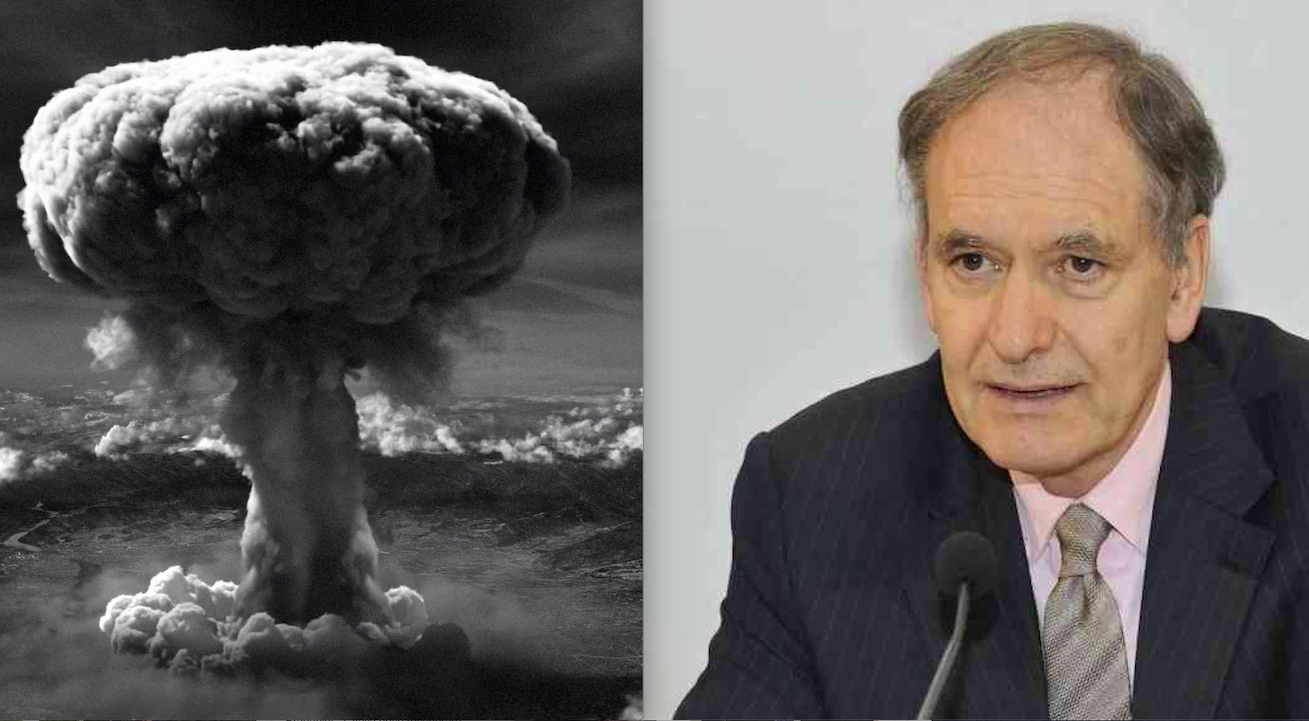 In the cover image the former Italian ambassador to Tehran and Beijing, diplomat Alberto Bradanini
Introduction by Fabio Giuseppe Carlo Carisio
Unlike the Italian Prime Minister Giorgia Meloni, who entered inside the Rockefeller's orbit and Arms Lobby of which her Defense Minister Guido Crosetto was president, there are diplomats who really care about Italy's fate and do not want to run the risk of paying the steep price to boost the business of the Warlords, NATO, the European Union and the USA.
While Meloni confirms that his government is willing to support Ukraine at 360 degrees, Deputy Prime Minister Antonio Tajani, Minister of Foreign Affairs hopes that Kiev will join the Atlantic Alliance like Turkey's president Recep Tayyp Erdogan, the Italian Republic president spoke as Benito Mussolini ("We will Win") despite the huge losses in Kiev Army, the European Commission approves a preliminary proposal for other military aid to Ukraine for half a billion euros, a far-sighted Italian diplomat denounces the lies of the recent NATO Summit in Vilnius, signals a "pathetic and dangerous" attitude and, just like Cardinal Matteo Zuppi did, president of the Conference Italian Episcopal, raises the alarm on the concrete risk of a nuclear conflict.
Here is his interview given to the Russian news agency TASS.
Ukraine Cemetery for Kiev Army Soldiers and Western Mercenaries. US would be Recruiting Syrian Jihadists
Italian diplomat goes off on NATO summit, calling it 'pathetic and dangerous'
by TASS Russia News Agency
The United States and NATO at the Vilnius summit demonstrated "political irresponsibility and cynicism" combined with lies, palming off the Alliance's actions as being aimed at peacekeeping while at the same time suggesting to continue the conflict with a nuclear power, Russia, former Italian ambassador to Tehran and Beijing, diplomat Alberto Bradanini, said in an interview with TASS on Friday.
"What came out of the NATO summit in Vilnius was pathetic and dangerous. First of all because it was full of fabricated lies, according to which the US NATO is meant to defend peace and stability, not to support American imperial pathology, impose unipolar domination and squeeze even more than in the past wealth and prosperity out of a Europe incapable of the least bit of dissent or having its own opinion," the Italian diplomat said.
"Risk of Nuclear Armageddon". Apocalyptic Forecasting on Ukraine War by President of Italian Bishops as the Moscow Patriarch did
Bradanini drew attention to such alarming signals as the designation of some other countries as allegedly posing a threat to democracy in the West in the final document.
"The conclusions of this summit are dangerous also because in the verbose and unintelligible text (11,256 words full of ideology, prejudice and lies) of the final document, other countries are listed in addition to Russia and Belarus, far outside the zone of North Atlantic interests, which could jeopardize not only peace, but also democracy in the Kingdom of Good, that is, in the West. We are talking about China, North Korea and Iran, which do not want to submit to the unipolar domination of the only indispensable nation in the world, under Bill Clinton's definition," he went on to say, reiterating that the US has 800 military bases around the world.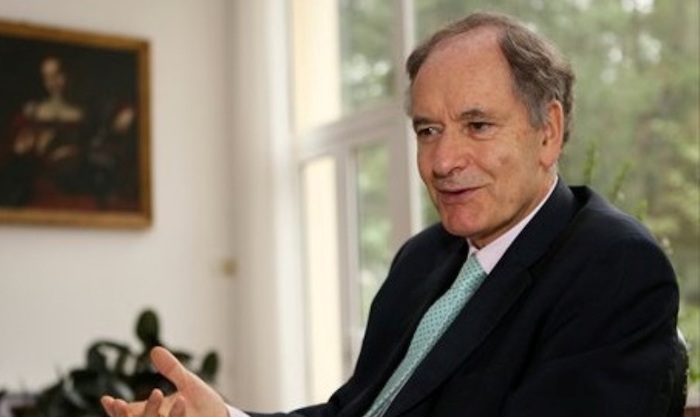 The diplomat believes that compromise is necessary to achieve peace, as the history of all past wars teaches us.
"If peace were the focal point of the discussion in Vilnius, we would have had a compromise proposal to work on, not an insistent demand to withdraw Russian troops from Ukrainian territories, which is tantamount to demanding that Russia admit defeat, although it dominates the battlefield among other things," the diplomat went on to say.
"Some will say that this is unfair. History will judge, it has always taught that wars end in compromise if they do not end in the complete defeat of one side. But, as influential observers point out, defeat for Russia, a country possessing 6,000 nuclear warheads, cannot be considered. NATO nevertheless wants the war to continue, at the cost of Ukrainians' lives, thus confirming its political irresponsibility and cynicism in self-proclaiming themselves as masters of the world," Bradanini said.
UKRAINE WAR: The NATO'S BLOODY SHOW must Go On! Cluster Bombs from US and €500 million from EU in Military Aid:
He reiterated that many prominent politicians and observers, including Henry Kissinger, Noam Chomsky, Harley Schlanger, Scott Ritter and even CIA chief William Burns, when he was ambassador to Russia, predicted its reaction if NATO approached Ukraine.
He also mentioned remarks from former German Chancellor Angela Merkel in 2008, who warned that Ukraine's admission to NATO would lead to war with Russia. In this context, he draws attention to the confession that the Minsk agreements on the settlement of the conflict in Donbass, whose implementation was guaranteed by Berlin and Paris, served only to buy time to arm Kiev in preparation for confrontation with Russia.
NATO's Jihadist Blackmails Putin for $5million at Month. Erdogan uses Zelensky to Save the Turkish Duties on Black Sea Grain Initiative
He also brought back to mind Russian Foreign Minister Sergey Lavrov's statement that the delivery of F-16 fighter jets to Ukraine would be seen as a nuclear threat by Moscow, according to the Russian strategic doctrine, since these aircraft can carry nuclear warheads.
"A single question arises – do these gentlemen realize that they are bringing the world to the edge of the abyss?" the diplomat asked.
Originale published by TASS Russia News Agency
---
MAIN SOURCES
GOSPA NEWS – WEAPONS LOBBY DOSSIER
"Western Nations are Waging Undeclared War vs Moscow and Minsk". Russia deployed Nuclear Weapons on Belarus
WEAPONS LOBBY – 10. German Arms-Making Giant Flourishing amid Ukraine Crisis. But Berlin refused Supply of Cruise-Missiles
WEAPONS LOBBY – 9. Norges Bank: Dirty Affairs of War among Stoltenberg, Gates, Nato & Italy. Oslo Business on Leopard Tanks for Ukraine
150 US Nuclear Weapons in Europe but Moscow Holds more Atomic Warheads in the World and the New Powerful Russian Sarmat ICBM
Terrible Nuclear Zircon Missile in the Mediterranean Sea. Russian Frigate Admiral Gorshkov in Tartus Harbor
(Visited 700 times, 3 visits today)