Putin and Erdogan, the Dark Secret behind the Sochi Handshake for Syria…War!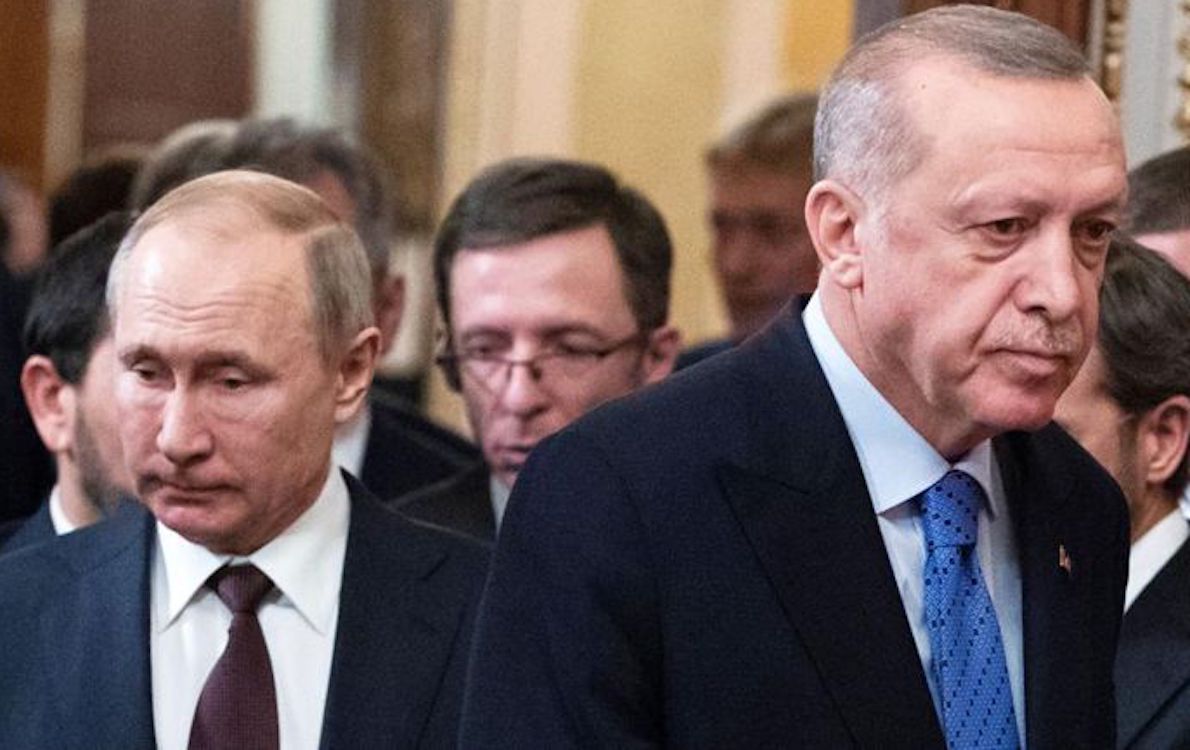 by Nahed al Husaini and Sources in Russia
First posted by Veterans Today, on October, 11, 2021
VT: Only moments ago, French intelligence officials informed VT that Israel has attacked Beirut again, a single missile from an F 35 against an oil storage facility. They tell us Israel has deployed its American made stealth fighters as part of an operation to destroy the Lebanese economy…beginning with the nuclear attack on the port itself…as part of a longterm effort to find partners inside Lebanon for a civil war against Hezbollah…financed by Saudi Arabia.
After alleged Nukes against Beirut, Israeli Phosphorus Bombs Fell on Lebanon Borders
VT Damascus: Erdogan came to Sochi to bargain with Putin on Syria. In response, he received an ultimatum: either the Turkish army leaves Idlib, or it will be defeated by the Russian Aerospace Forces and Syrian troops.
In Syria ongoing War Crimes Allowed by NATO. Children Dead of Hunger and Disease. 400 Women Seized by Jihadists Turkish-backed
Erdogan tried to link the issue of building two more nuclear power plants in Turkey as payment for his presence in Syria. It was clearly stated to him that Russia does not trade foreign sovereignty and foreign territories. The issue of nuclear power plants was brought up as a completely separate topic for negotiations, regardless of the situation in Syria.
So far, slowly but surely, Russia is helping Syria regain full sovereignty over the entire territory. Erdogan has no trump cards against Syria and Russia. He does not have a single loyal ally in the region.
Moscow confirmed (update): Turkey recruited Syrian Jihadists to fight Christian Armenians for Azerbaijan
Azerbaijan also tries to distance itself from Turkey, but behaves like Tabaki's jackal in the fairy tale about Mowgli. Iran reacts too harshly to the gestures and body movements of Turkey. This also does not give Erdogan a chance to dictate terms from the position of power.
In addition, the economic situation in Turkey is too difficult and continues to deteriorate … Turkey will not withstand a war with a strong adversary purely economically.
I also heard that Erdogan's health is deteriorating
Look what he said. Harmful people, as a rule, live on evil for everyone! It is very difficult to wait for their death.
---
N.b. Links inside the sentences are added by Gospa News
---
(Visited 135 times, 1 visits today)